DATE: Friday 8th November 2019
UNFORTUNATELY, DUE TO UPDATED GDPR GUIDELINES WE ARE UNABLE TO PUBLISH ANY PICTURES OF THE CHILDREN THIS WEEK.
'WE BELIEVE THAT THERE IS ANOTHER LIFE BECAUSE WE HAVE ALREADY BEGUN TO FEEL IT HERE.'
Today in Assembly we learnt about the importance of the Feast of All Saints on Friday 1st and the Feast of All Souls on Saturday 2nd November. The feast of All Saints reminds us about the men and women who have lived their spiritual life to the full and now enjoy the life of heaven. The Feast of All Souls reminds us that the dead are not to be feared but loved and help with our prayers. Let us ask the saints to pray for us, and everyone in our community.
Please join us on Sunday at the Family Mass led by Year 5. It is a wonderful opportunity to come together as a community and celebrate with our children.
On Monday we will be marking Remembrance Day in our assembly by holding a minutes silence. We know that war and conflict have touched the lives of so many people in our local area and the whole school will take a moment to remember the people that have given up so much for all of us.
Year 6 had the opportunity to stay in Church after their Class Mass on Wednesday to learn in more detail about the importance of Baptism and its links with Confirmation with Father Lamb.
It was really interesting to learn further information about Baptism and for Father Lamb to answer any of our questions. James B.
I really liked seeing the font where people get baptised in our church and we learnt about the oils that we are anointed with. We discussed what the baptismal promises are and learnt that these are the promises we make at our Confirmation but this time we commit to them for ourselves. Alex P
I got to see the font and what it was like inside. I also saw the shell that Father Lamb uses to baptise people into the family of God by pouring water over the persons head three times. He baptises them in the Name of the Father, the Son and the Holy Spirit and he has to do pour the water three times separately when saying this. Luke V
PARENT ACADEMY REPRESENTATIVE:
On Monday all parents will receive a letter regarding the Vacancy for a Parent Academy Representative. We are seeking nominations for an enthusiastic and committed parent or carer to join the academy committee.
On Monday we will be launching our annual focus on Anti Bullying. Throughout the week the children will be reminded of the messages of tolerance, speaking out and how in our school we "Follow in Jesus' footsteps" by showing respect and care for one another.
On Tuesday we will be celebrating 'Odd Sock day' to highlight the uniqueness of each one of us and the children are asked to come to school in their uniform but wear different socks. In return we ask for a £1 donation which will be going to the NSPCC.
On Thursday the NSPCC will be coming in to deliver their annual assembly to the children, which will be followed up by a workshop for Y5 and Y6 next week and a fundraising event in January.
On Friday we will be renaming the day 'Friendship Friday' and the children will be taking parts in activities in their classrooms which celebrate what being a good friend is like.
We are looking forward to a wonderful week, where we recognise how we are all made in the image and likeness of God.
We are now on Twitter you can follow us and keep up to date with all our latest news and events. You will need to register for a Twitter account first of all and then if you search for us at ambrose_primary.
We were so proud this week of everyone who was awarded a certificate for their curriculum achievements or discipleship behaviour and attitudes demonstrated in every aspect of school life.
The children who received an award are:
Violet, Cody, Matthew, Zuzanna, Soloman, Jason, Isaac, Matilda, Jaime, Franky, Umar, Colton, Oscar, Artur, Matisse, Erin, Jensen, Grace, Amelie.
If your son or daughter is selected to receive an award at a Celebration Assembly this year you will receive two invitations from school on a Thursday. The first invitation is a push notification and the second invite is a slip in your son or daughter's book bag.
Please pop into the school office at anytime if you are not receiving the push notifications.
UCM GIFT AND CRAFT FAYRE:
The UCM are holding a Christmas Craft and Gift Fayre on Saturday 9th November 10am-3pm at St Ambrose Parish Centre. As the school have been chosen as one of their fundraising projects, we are hoping that parents, carers and children will go along to support their venture.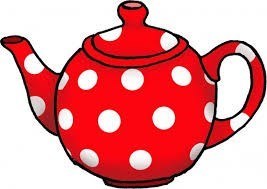 Mrs Wallace is continuing with her 'Teapot Time'. Please come along from 9-10am for an informal chat and to help form a group that could support you and your children.We look forward to welcoming you. Should you require any further information please see Mrs Wallace for more details.
We are lucky enough to have Mrs Jessica Harris from Worcestershire adult learning coming to Teapot Tuesday on the 12th November at 9.30
The parents from Teapot time have chosen to start off with family first aid and basic paediatric skills. To attend for free you need to earn less than £16,000 each and more formal classes such as first aid will receive a recognised qualification. adultlearning@worcestershire.gov.uk offer informal events, more relaxed and formal courses. Please could you put this on the news letter to try and encourage as many as possible.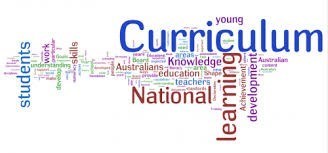 YEAR 4 PARENT'S WORKSHOP:
I am looking forward to seeing Year 4 Parents on Thursday 14th November at the times tables workshop from 9-10.30am. The workshop will be fun and everyone will get a chance to work with their son or daughter.
Please see the invite below.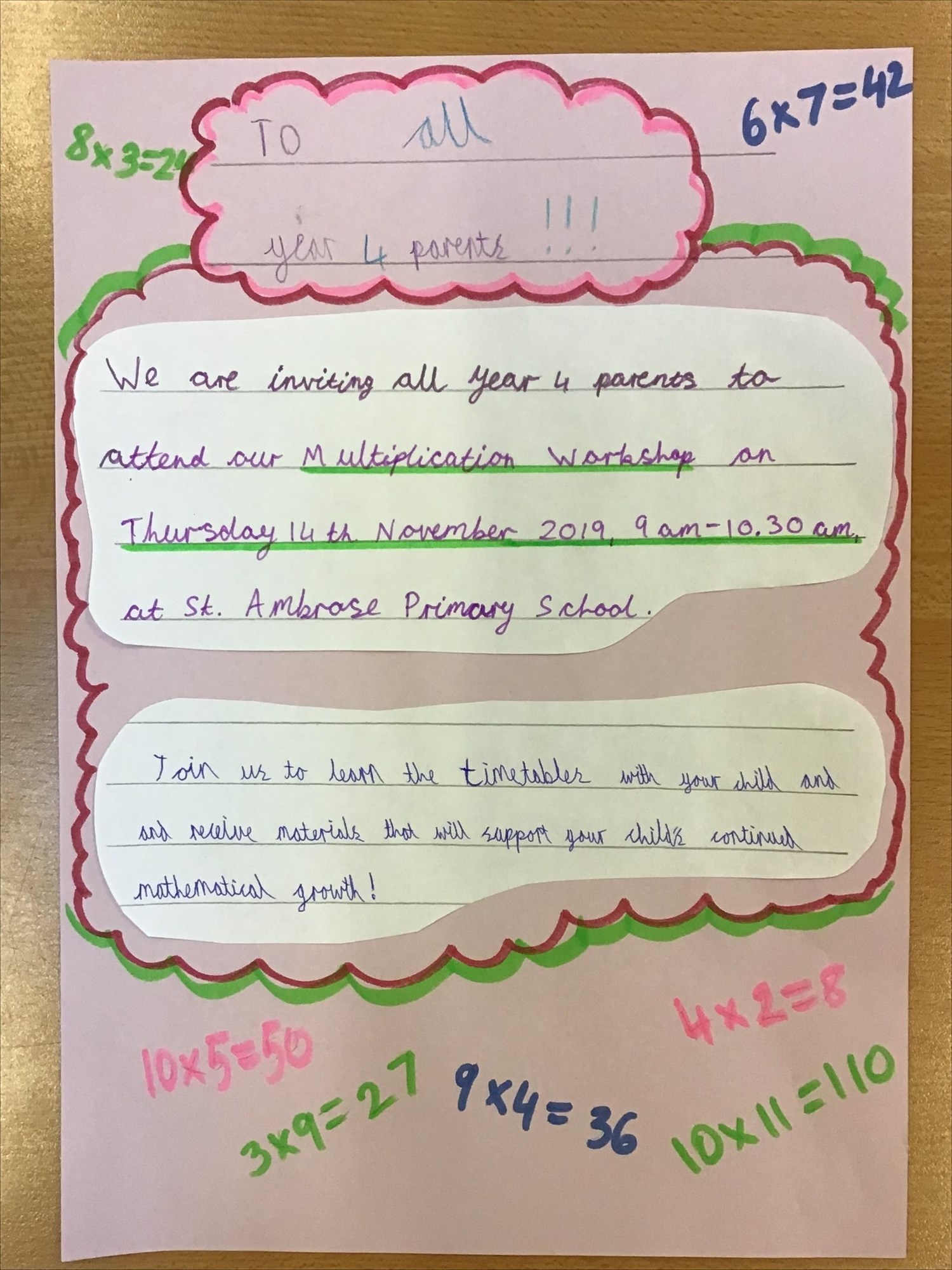 Below is a section of a poem written by Max in Year 6, inspired by 'The Highwayman' poem by Alfred Noyes. Max has worked hard to include figurative language to really engage the reader. Well done.
MRS STEWARTS BOOK REVIEW:
One of my favourite children's books is The Iron Man. Ted Hughes, the author was also a famous poet and one of the reasons I like this book is that the vocabulary he uses is simple but it paints a vivid image in the reader's mind. There are lots of similes and the suspense builds throughout the book. It is a short book with only 5 chapters, written to be read one each day, however once you start reading you won't want to put it down.
It is an adventure and mystery story rolled into one and it even has a hint of sci – fi too, with a space bat – angel threatening the earth! Against all odds, Hogarth, a young boy befriends the unfortunate, misunderstood Iron Giant when everyone else is petrified of him, in a battle to save the earth before it is too late.
If you are looking for an easy read that will fire your imagination then this is the book for you. It appeals to all ages – I have read this book with both Year 3 and Year 6 and both classes have loved it. The film, The Iron Giant, is based on the book, but I recommend you read the Iron Giant first. There is even a sequel to the book – The Iron Woman.
Enjoy reading and I look forward to hearing what you think of my book choice this week.
BOOK RECITAL COMPETITION:
Thank you to the children who have entered our 'Book Recital Competition'. Children have found out today if they have been successful and have been given details of when their recital will take place. We can't wait to see them read their favourite books to other children across the school.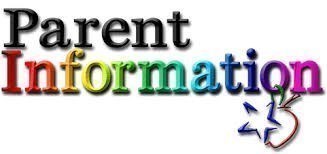 We have places available in Years Reception, 1, 3, 4, 5 & 6. If you know of anyone who would be interested, please refer them to the School Office in the first instance.
| | | |
| --- | --- | --- |
| Year Group | This Week | This Year |
| Whole School | 92.3% | 95.5% |
| YR | 97.8% | 94.9% |
| Y1 | 87.6% | 93.1% |
| Y2 | 95.3% | 96.5% |
| Y3 | 84.8% | 95.3% |
| Y4 | 91.8% | 96.1% |
| Y5 | 94.2% | 96.3% |
| Y6 | 94.2% | 96.2% |
Please see the flyer that has gone out with reception children today.
BOOKS FOR SCHOOLS COMPETITION:
We are taking part in The Sun's 'Books for Schools' campaign, which gives primary schools the chance to get their hands on more than 100 books for FREE - but we need your help. Please help us to collect 3500 tokens from The Sun and The Sun on Sunday newspapers between Saturday 23rd November, 2019 and Saturday January 18th, 2020.
UNDERSTANDING YOUR CHILD/TEEN PROGRAMME:
We will be holding taster sessions in school for the 'Understanding your child/teen' programme delivered by The Solihull Approach and Ten Thirty Two.
The dates and times are as follows:
| | |
| --- | --- |
| Date | Time |
| Thursday 14th November | 3-4pm |
| Monday 25th November | 6.30-7.30pm |
If you would like to attend please register your interest with the school office.
MESSAGE FROM THE FOODBANK:
Firstly can we just say a really big thank you to all the schools who have collected and often delivered so much food to the foodbank for Harvest. We have been absolutely inundated with so much lovely food, that we are still working our way through marking and shelving it. Hopefully I will be able to finally send you a separate e-mail to give you your final donation figure, but for the present can you please pass on our very grateful thanks to the teachers, children and parents for their wonderful support for our families in need. Many thanks Maureen. (Kidderminster Foodbank).
KEY STAGE 1 CHRISTMAS PARTY: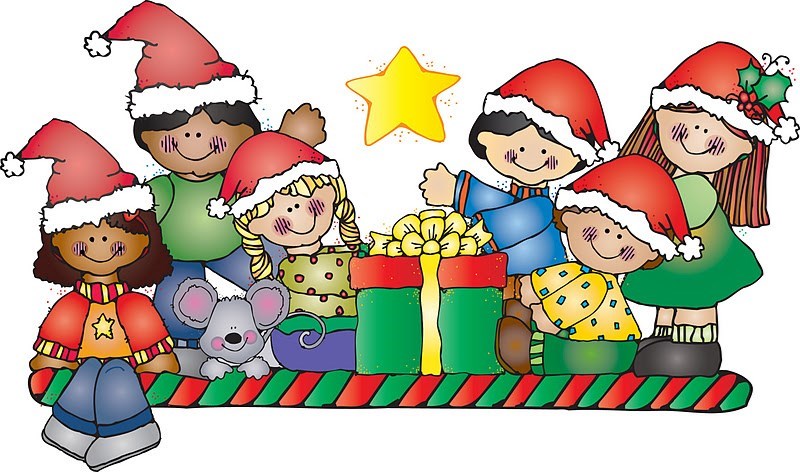 Please remember to bring in your reply slips and £2 if you would like your child to attend the KS1 Christmas party.
Every child in KS1 is invited and once we have clarified numbers we will be able to offer a limited amount of places for siblings.
KEY STAGE 2 CHRISTMAS EVENT: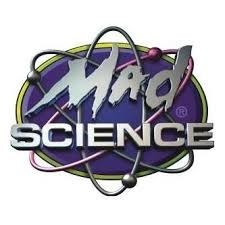 TAPP have organised a 'Mad Science' Christmas production to come into school for the children on Friday 6th December.
The dates for your child's confirmation meetings are as below. They will be held on Wednesdays after school from 3.15-4.15pm.
Date
13th November
20th November
27th November
The dates for the parent meetings are as below. They will be held from 6.30pm on a Tuesday in the Parish Hall and will last no longer than 1 hour.
Date
12th November
26th November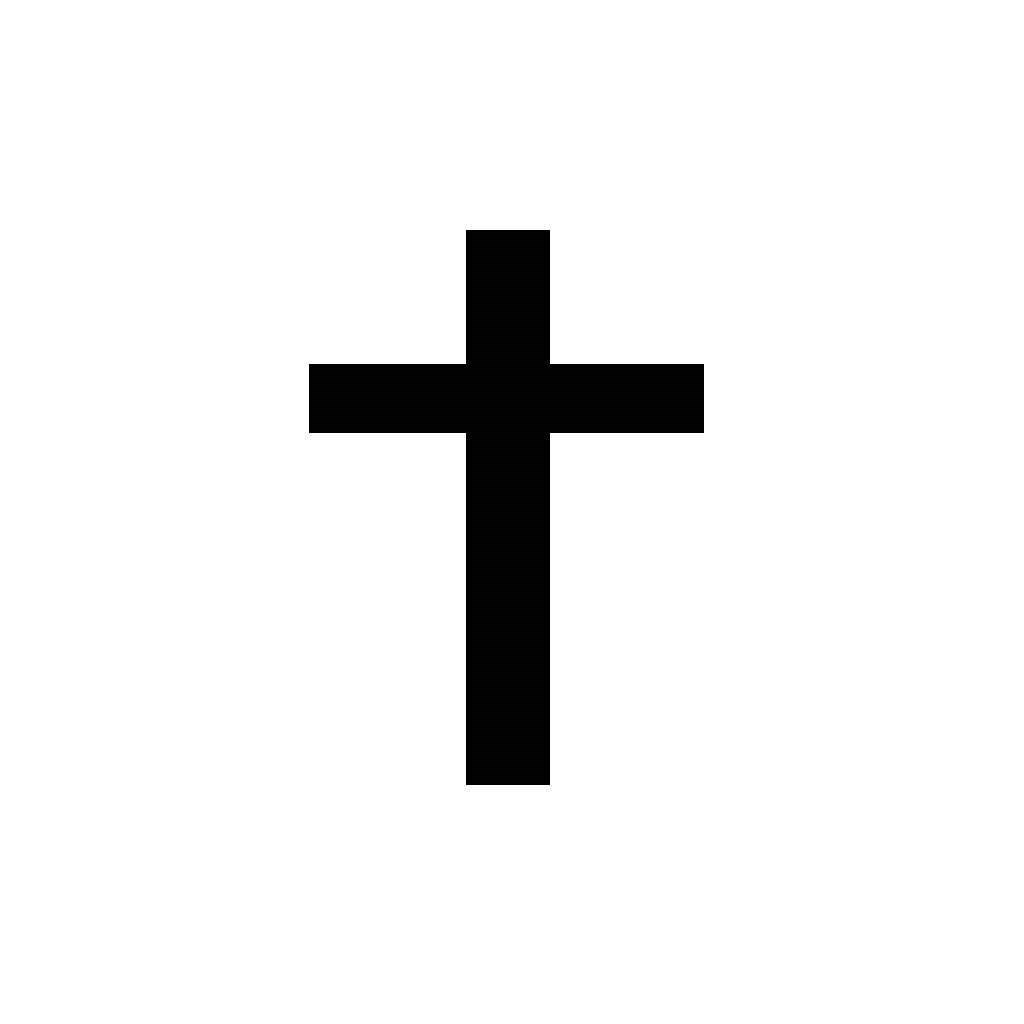 First Holy Communion Day next year is Saturday 13th June 2020. The preparation classes this academic year will be an after school club on a Wednesday 3.10-4pm (start date will be confirmed in January 2020). Father Lamb will lead the evening meetings for parents and the start date and time will be confirmed in January 2020.
CAN WE PLEASE REMIND YOU THAT VIOLIN LESSONS ARE ON A MONDAY AND CLARINET LESSONS ARE ON A FRIDAY. PLEASE CAN YOU ENSURE THAT YOUR CHILD BRINGS THEIR INSTRUMENT INTO SCHOOL WITH THEM ON THE RELEVANT DAYS. MANY THANKS.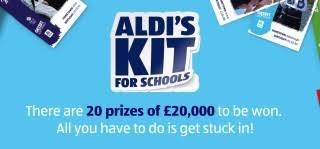 Aldi's Kit for Schools promotion is giving 20 primary schools the chance to win £20,000 to kick-start a health legacy for their school. What's more, every school who enters by completing their Aldi's Kit for Schools poster will also receive an exclusive school sports kit! Help us win by collecting a sticker with every £30 spent in store. Send in your sticker to help us fill up our school poster for a chance for us to win.
PLEASE KEEP BRINGING IN YOUR ALDI STICKERS FOR THE KITS FOR SCHOOLS PROMOTION. WE HAVE ALREADY COMPLETED TWO POSTERS AND ARE ONTO OUR THIRD. THANK YOU SO MUCH FOR YOUR SUPPORT!!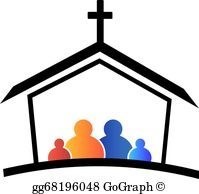 Please see below the Mass dates for the Autumn Term.
| | | |
| --- | --- | --- |
| Date | Time | Year Group |
| 13/11/2019 | 9.15am | Year 5 |
| 20/11/2019 | 9.15am | Year 4 |
| 27/11/2019 | 9.15am | Year 3 |
| 06/12/2019 | 10.30am | Whole School: St Ambrose Feast Day |
| 11/12/2019 | 9.15am | Reception, Year 1 and Year 2 |
| 20/12/2019 | 10.30am | Whole School |
THE ALTAR SERVERS' ROTA HAS BEEN DISTRIBUTED. IF YOU REQUIRE ANY FURTHER DETAILS PLEASE CONTACT THE SCHOOL OFFICE.
| | | |
| --- | --- | --- |
| Year Group | Date | Time |
| Year 5 | Friday 29th November | 9.05am |
PLEASE REGULARLY CHECK THE DIARY DATES FOR ANY UPDATES.
| | | |
| --- | --- | --- |
| DATE | TIME | EVENT |
| Saturday 9th November | 10am - 3pm | UCM Christmas craft and gift fayre |
| Tuesday 12th November | All Day | Odd Sock Day £1 donation for Anti-Bullying week |
| Thursday 14th November | 3 - 4pm | Understanding your child session 1 |
| Friday 15th November | | Mufti day - Alcohol & Pop donations for Parish Christmas Bazaar |
| Wednesday 20th November | 8.30am start | Individual school photographs |
| Friday 22nd November | | Mufti day - Chocolate & Sweets donations for Parish Christmas Bazaar |
| Monday 25th November | 6.30 - 7.30pm | Understanding your child session 2 |
| 4th - 6th December | | Year 6 Residential |
| 11th December | 6pm | Confirmation Mass |
| 13th December | | Christmas Jumper day |
| 17th December | 2pm | R, Y1 and Y2 Nativity Performance |
| | 6pm | KS2 Carol Service in Church |
| 18th December | 9.30am | R, Y1 and Y2 Nativity Performance |
| | 2pm | KS2 Carol Service in Church |
| | | End of Autumn Term |
| 2020 | 2020 | 2020 |
| 6th January | | Ted Day |
| 7th January | | School returns for Spring Term |
| 12th | 2pm | Reception Phonics Workshop |
| 13th February | | Y5 Pyramid Concert |
| 17th - 21st February | | Half Term |
| 5th March | | World Book Day |
| 9th - 13th March | | Science Week |
| 23rd March | 3.30 - 6pm | Parents' Evening 1 |
| 30th march | 5.30 - 7pm | Parents' Evening 2 |
| 2nd April | 2pm | Easter Performance KS2 School Hall |
| 6th - 17th April | | Easter Break |
| 8th May | | May Day Bank Holiday |
| 25th - 29th May | | Half Term |
| 1st June | | TED Day |
| 13th June | 12pm | First Holy Communion |
| 14th July | 9.15am | KS1 Sports Day |
| | 12.45pm | KS2 Sports Day |
| 15th July | | Back Up Sports Day |
| | 3.30-6pm | Drop in Parents' Meeting |
APPLICATIONS FOR RECEPTION AND HIGH SCHOOL 2020:
If your child is due to transfer to High School in September 2020 then you will need to fill out an online application by 31st October 2019. All Year 6 children were given their 'admissions to high school' pack that included details of how to apply and a unique code for the individual child.
If your child is due to start Reception in September 2020 then you will need to fill out an online application form by 15th January 2020.
If you have applied for your child to go to Hagley Catholic High School they require a copy of your child's baptism certificate and a completed supplementary form to be sent back to them. The supplementary form is attached below or alternativley you can access this from their website. www.hagleyrc.worcs.sch.uk From the home page select Our School>>Admissions>>Scroll down to the pdf's at the bottom and select 'Supplementary Form'.
The postal address to send the documents back to is:
Mrs L Millard, Hagley Catholic High School, Brake Lane, Hagley, DY8 2XL.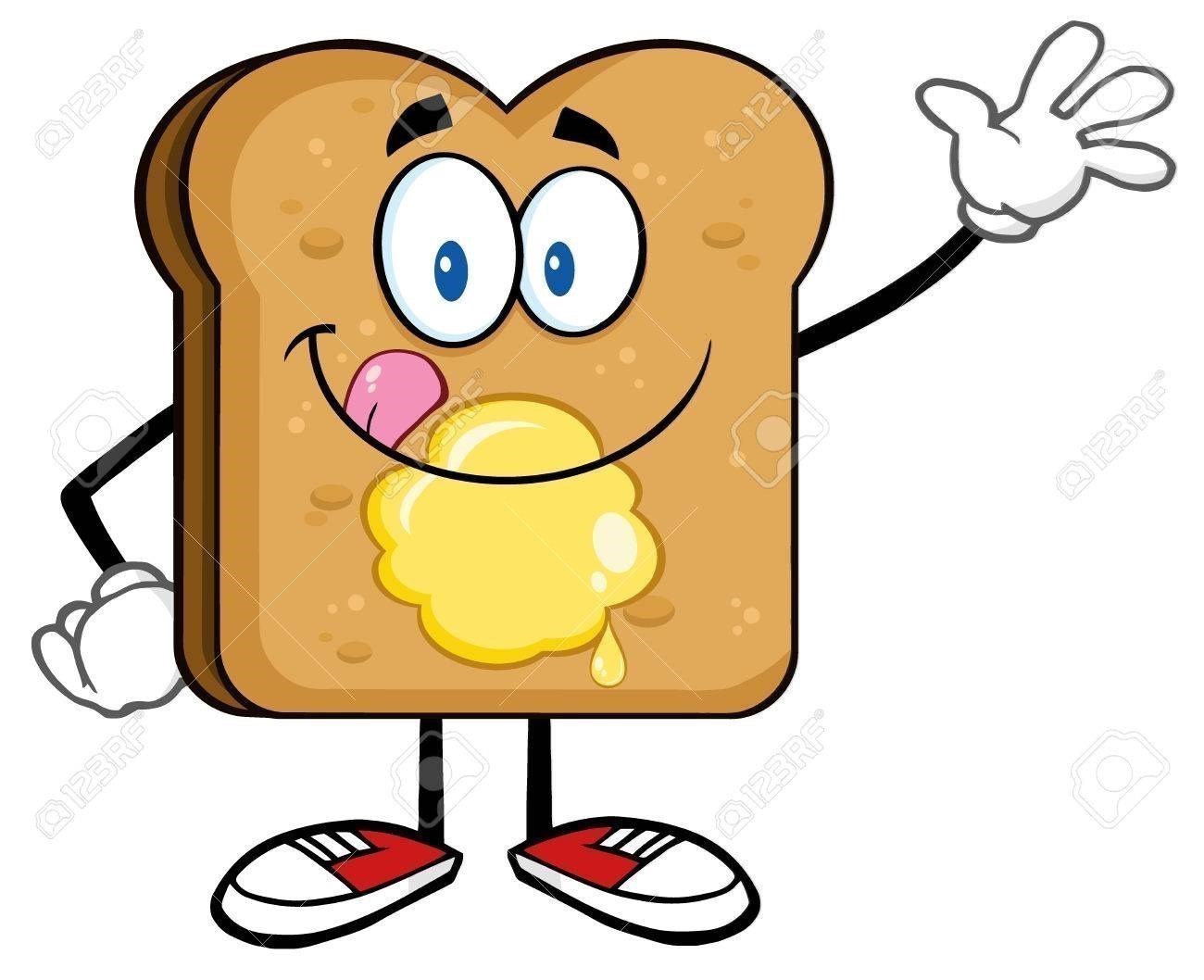 Due to the increasing demand for toast we need to change the days that it is available to the children.
KS2 will only be able to buy toast on a Tuesday break time.
KS1 will only be able to buy toast on a Thursday break time.
The cost per slice will remain at 20p which is to be given to the class teacher in exchange for a token that the children will use to get their toast.
Thank you for your support in this venture.
PARISH BABY AND TODDLER GROUP: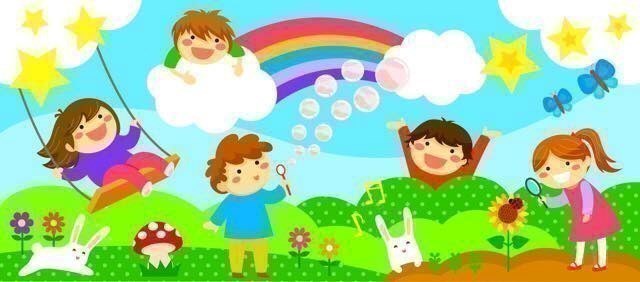 If you or anyone you know would be interested in going along to the Parish's Baby and Toddler group, the sessions are held on Wednesdays in term time from 9-11 am (except the last Wednesday of the month). We welcome newborn up to pre-school children and their parents. Your first session will be free of charge and thereafter will be 80p. This cost includes refreshments for you and your child. We have an array of toys and activities for you and your child to enjoy and this is also a great opportunity to meet and socilaise with other families. If you have any enquiries, please see the Facebook page 'St Ambrose Toddlers Kidderminster'.
MASS TIMES AND PARISH INFORMATION: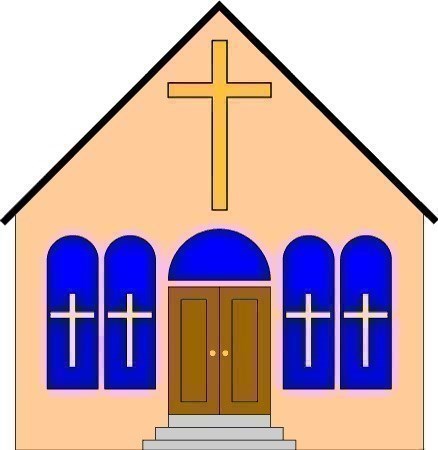 Saturday 11:45 am - 12:45 pm, and by request.
Please see the attached poster detailing the Montini Group meetings for 2019/2020.