DATE: THURSDAY 10TH OCTOBER 2019
'The heart that knows how to say 'thank you' is a good heart. May we always say 'thank you' to God and to one another.'
LIVE STREAM WITH ARCHBISHOP BERNARD:
We're called to share the Good News of Jesus Christ with all peoples.
Pope Francis declared October 2019 to be an Extraordinary Month of Mission. This special month of prayer and action calls us all to renew our missionary commitment. We're called to share the Good News of Jesus Christ with all peoples. On Wednesday afternoon, we joined, via livestream, with Archbishop Bernard to pray together. The focus was on the Joyful Mysteries. 
Cannonisation of Blessed John Henry Newman
Earlier this year, Pope Francis announced that he will canonise Blessed John Henry Newman in St. Peter's Square on Sunday 13 October 2019. This will make Cardinal Newman the first English person who has lived since the 17th century to be officially recognised as a saint by the Roman Catholic Church. John Henry Newman (1801-1890) was ordained as a Church of England priest and soon became the leader of the Oxford Movement before converting to Catholicism in 1845. He founded the Oratory in England and was later made a cardinal. When he died at the age of 89, more than 15,000 people lined the streets of Birmingham for his funeral.
If you have children starting school in September 2020 or know anyone who has we are having open days at the school on Friday 18th October 1.30-2.30pm and Friday 22nd October 10-11.30am.
The children were all sent home with 2 flyers each to distribute in the local community, we would very much appreciate you helping to support us advertise our open days.
We were so proud this week of everyone who was awarded a certificate for their curriculum achievements or discipleship behaviour and attitudes demonstrated in every aspect of school life.
If your son or daughter is selected to receive an award at a Celebration Assembly this year you will receive two invitations from school on a Thursday. The first invitation is a push notification and the second invite is a slip in your son or daughter's book bag.
Please pop into the school office at anytime if you are not receiving the push notifications.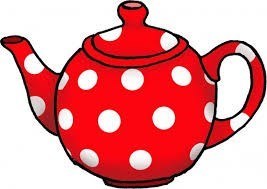 Mrs Wallace is continuing with her 'Teapot Time'. Please come along from 9-10am for an informal chat and to help form a group that could support you and your children.We look forward to welcoming you. Should you require any further information please see Mrs Wallace for more details.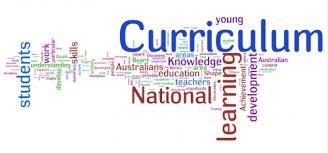 At Saint Ambrose we aim that art and design lessons enable all pupils to:
produce creative work, exploring their ideas and recording their experiences
become proficient in drawing, painting, sculpture and other art, craft and design techniques
evaluate and analyse creative works using the language of art, craft and design
learn about great artists, craft makers and designers
CURRICULUM FOCUS: ART IN YEAR 6:
Learning Intention: To use distortion, abstraction and exaggeration to create interesting effects in portrait drawing
As part of our ID topic, Year 6 have been investigating family resemblance. Using photocopies of family photographs, they sliced them up and rearranged them to create interesting distorted portraits. The children really enjoyed combining features from several family members and created some wonderful abstract images. They then thought about similar family traits and interests. There were some interesting discussions about how the newly spliced images resembled siblings or parents!
Next they were introduced to the Cubist art movement and the portrait work of Picasso. Picasso is reported to have once commented," A head', 'is a matter of eyes, nose, mouth, which can be distributed in any way you like. Cubism aimed to show different viewpoints at the same time and within the same space and so suggest their three dimensional form. Having examined a range of Picasso's portraits painted, both traditional and abstract, the children then created their own portrait in the style of Picasso's 'Weeping Woman' depicting both portrait and full face views in the same picture. They also analysed his use of hot and cold colour, geometric shapes and bold outline before adding detail to their own portraits.
I think you'll agree the results were astounding. Well done Year 6.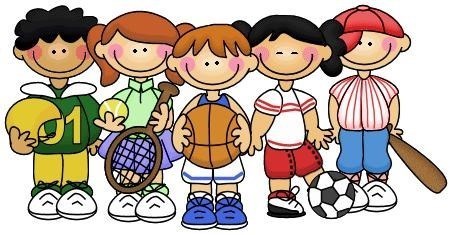 We still have spaces left on our after school sports clubs.
KS1 Multi-skills with Mr Carter (Wednesdays) please see the school office for a registration letter.
Unforunately, due to again not securing the numbers for netball we have had to cancel this club.
Thank you to everyone for supporting the mufti day today. It is wonderful that we have all helped to raise funds for this worthwhile cause.
If you would like to further donate you can do so online by clicking on the link below.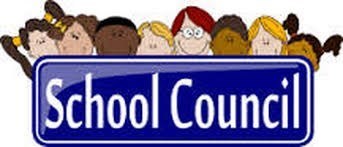 SCHOOL COUNCIL 2019/20 UPDATE:
On Wednesday the school council met and we discussed the suggestions put in the box by the entrance. The school councillors will be feeding back to their classes to ensure that suggestions put forward are reasonable. A few pupils asked for better gymnastic mats for outside areas, which is the type of suggestions we are looking for. Ones with 'do no work' will not be considered!
Mrs Baylie is busily getting our noticeboard ready with photographs of each of our school councillors so that members of staff and pupils will know who is in our great team this year.
The councillors wanted to remind children/parents/carers to keep handing in their Aldi stickers.
Year 2 are in charge of the suggestion box this week and are hoping for more relevant requests!
Please pray for Ashley, Luke C, Kinga and Oliver who are preparing a speech for next week so that we can vote in our new Chairperson and Secretary. Good luck to all of you.
Next week Mrs Fish has asked us to sort through the lost property so hopefully some children should be reunited with their mislaid uniform soon!
Our next meeting date has been set for Wednesday 16th October.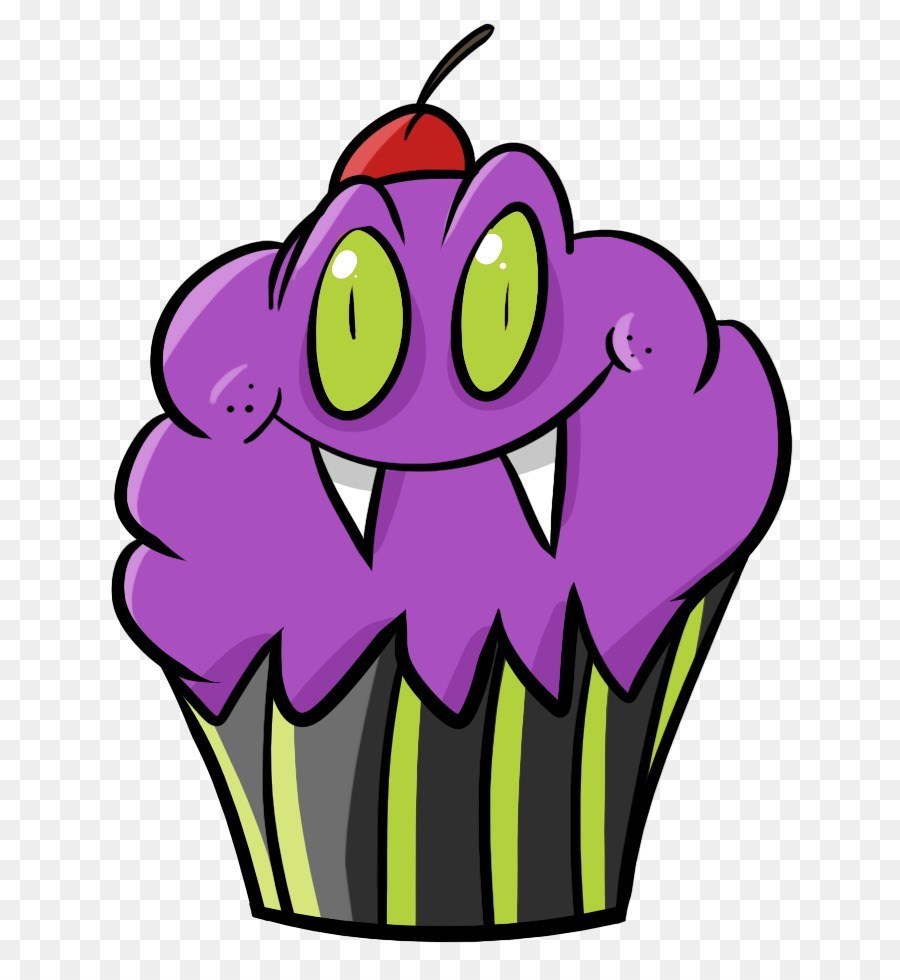 On Wednesday the 23rd of October, the Parents and Teachers would like to hold a 'Spooky Bake Off' to raise money for the school. The Parents and Teachers will be organising a variety of events this year and they will be calling themselves TAPP (Teachers and Parents in Partnership). We will notify you as soon as we have the date for the first TAPP meeting.
For the bake off children can bring in their spooky cakes, cup cakes or biscuits (nut free) on Wednesday 23rd October. Remember each entry needs to be named and a list of ingredients must be provided. The judges will award a 1st, 2nd and 3rd place for each key stage and prizes will be provided by TAPP.
At 1.30pm the children will have a chance, a class at a time, to bring in a £1 and buy a cake or slice and at 3pm all parents are invited. A selection of cakes will auctioned off so don't miss out- we have some amazing bakers at Saint Ambrose School.
KEY STAGE 1 CHRISTMAS PARTY: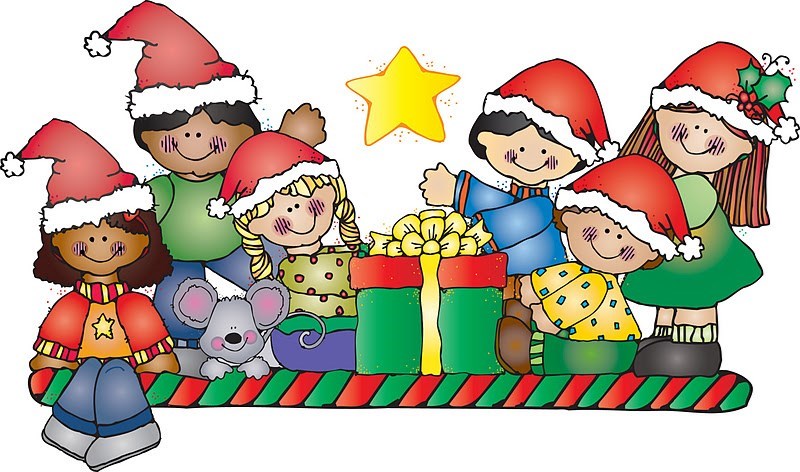 Letters have gone out to all of KS1 regarding the Christmas party that is being organised by TAPP. To secure your child's attendance you will need to complete the consent form and return the payment of £2 to the school office. The party is being held at 'The Kidz Barn' in Kidderminster.
Every child in KS1 is invited and once we have clarified numbers we will be able to offer a limited amount of places for siblings.
KEY STAGE 2 CHRISTMAS EVENT:
Next week the KS2 children will have a vote to decide on their Christmas event. Will it be a pantomime, a disco or a festive party?? Help your children to get their thinking caps on!
GUESS THE NUMBER OF SWEETS: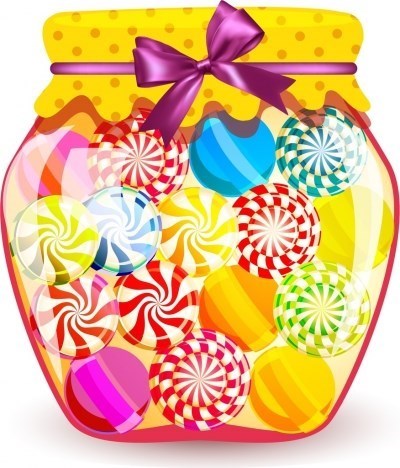 The Year 6 children be taking a jar of sweets around at school and it will also be available in the playground after school. The aim is to guess how many sweets are in the jar. The cost is £1 per guess and the winner gets the jar of sweets. All the money raised will be put towards Christmas events for the children.
CONFIRMATION CHILDREN'S MEETING DATES:
The dates for your child's confirmation meetings are as below. They will be held on Wednesdays after school from 3.15-4.15pm.
Date
16th October
23rd October
6th November
13th November
20th November
27th November
The dates for the parent meetings are as below. They will be held from 6.30pm on a Tuesday in the Parish Hall and will last no longer than 1 hour.
Date
22nd October
12th November
26th November
First Holy Communion Day next year is Saturday 13th June 2020. The preparation classes this academic year will be an after school club on a Wednesday 3.10-4pm (start date will be confirmed in January 2020). Father Lamb will lead the evening meetings for parents and the start date and time will be confirmed in January 2020.
CAN WE PLEASE REMIND YOU THAT VIOLIN LESSONS ARE ON A MONDAY AND CLARINET LESSONS ARE ON A FRIDAY. PLEASE CAN YOU ENSURE THAT YOUR CHILD BRINGS THEIR INSTRUMENT INTO SCHOOL WITH THEM ON THE RELEVANT DAYS. MANY THANKS.
We have places available in Years 1, 3, 4, 5 & 6. If you know of anyone who would be interested, please refer them to the School Office in the first instance.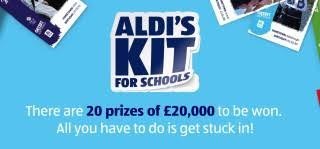 Aldi's Kit for Schools promotion is giving 20 primary schools the chance to win £20,000 to kick-start a health legacy for their school. What's more, every school who enters by completing their Aldi's Kit for Schools poster will also receive an exclusive school sports kit! Help us win by collecting a sticker with every £30 spent in store. Send in your sticker to help us fill up our school poster for a chance for us to win.
PLEASE KEEP BRINGING IN YOUR ALDI STICKERS FOR THE KITS FOR SCHOOLS PROMOTION. WE HAVE ALREADY COLLECTED 172 STICKERS, SO OVER HALF WAY THERE. WE NEED 128 MORE TO COMPLETE OUR FIRST POSTER!!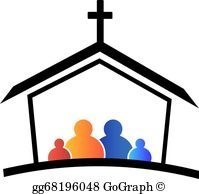 Please see below the Mass dates for the Autumn Term.
| | | |
| --- | --- | --- |
| Date | Time | Year Group |
| 09/10/2019 | 9.15am | Year 4 |
| 16/10/2019 | 9.15am | Year 3 |
| 23/10/2019 | 9.15am | Reception, Year 1 and Year 2 |
| 06/11/2019 | 9.15am | Year 6 |
| 13/11/2019 | 9.15am | Year 5 |
| 20/11/2019 | 9.15am | Year 4 |
| 27/11/2019 | 9.15am | Year 3 |
| 06/12/2019 | 10.30am | Whole School: St Ambrose Feast Day |
| 11/12/2019 | 9.15am | Reception, Year 1 and Year 2 |
| 20/12/2019 | 10.30am | Whole School |
THE ALTAR SERVERS' ROTA HAS BEEN DISTRIBUTED. IF YOU REQUIRE ANY FURTHER DETAILS PLEASE CONTACT THE SCHOOL OFFICE.
PLEASE REGULARLY CHECK THE DIARY DATES FOR ANY UPDATES.
| | | |
| --- | --- | --- |
| Year Group | Date | Time |
| Year 5 | Friday 29th November | 9.05am |
| | | |
| --- | --- | --- |
| DATE | TIME | EVENT |
| 14th October | 5-7.30pm | Parents' Evening 1 |
| 18th October | 1.30-2.30pm | Open Afternoon for admissions September 2020 |
| | | St Luke Feast Day - all children in Luke house to wear a yellow top |
| 21st October | 3.30-6pm | Parents' Evening 2 |
| 22nd October | 10-11.30am | Open Morning for admissions September 2020 |
| 28th October - 1st November | | Half Term |
| Friday 15th November | | Mufti day - Alcohol & Pop donations for Parish Christmas Bazaar |
| Wednesday 20th November | 8.30am start | Individual school photographs |
| Friday 22nd November | | Mufti day - Chocolate & Sweets donations for Parish Christmas Bazaar |
| 4th - 6th December | | Year 6 Residential |
| 11th December | 6pm | Confirmation Mass |
| 13th December | | Christmas Jumper day |
| 17th December | 2pm | R, Y1 and Y2 Nativity Performance |
| | 6pm | KS2 Carol Service in Church |
| 18th December | 9.30am | R, Y1 and Y2 Nativity Performance |
| | 2pm | KS2 Carol Service in Church |
| | | End of Autumn Term |
| 2020 | 2020 | 2020 |
| 6th January | | Ted Day |
| 7th January | | School returns for Spring Term |
| 12th | 2pm | Reception Phonics Workshop |
| 13th February | | Y5 Pyramid Concert |
| 17th - 21st February | | Half Term |
| 5th March | | World Book Day |
| 9th - 13th March | | Science Week |
| 23rd March | 3.30 - 6pm | Parents' Evening 1 |
| 30th march | 5.30 - 7pm | Parents' Evening 2 |
| 2nd April | 2pm | Easter Performance KS2 School Hall |
| 6th - 17th April | | Easter Break |
| 8th May | | May Day Bank Holiday |
| 25th - 29th May | | Half Term |
| 1st June | | TED Day |
| 13th June | 12pm | First Holy Communion |
| 14th July | 9.15am | KS1 Sports Day |
| | 12.45pm | KS2 Sports Day |
| 15th July | | Back Up Sports Day |
| | 3.30-6pm | Drop in Parents' Meeting |
APPLICATIONS FOR RECEPTION AND HIGH SCHOOL 2020:
If your child is due to transfer to High School in September 2020 then you will need to fill out an online application by 31st October 2019. All Year 6 children were given their 'admissions to high school' pack last week. This included details of how to apply and a unique code for the individual child.
If your child is due to start Reception in September 2020 then you will need to fill out an online application form by 15th January 2020.
If you have applied for your child to go to Hagley Catholic High School they require a copy of your child's baptism certificate and a completed supplementary form to be sent back to them. The supplementary form is attached below or alternativley you can access this from their website. www.hagleyrc.worcs.sch.uk From the home page select Our School>>Admissions>>Scroll down to the pdf's at the bottom and select 'Supplementary Form'.
The postal address to send the documents back to is:
Mrs L Millard, Hagley Catholic High School, Brake Lane, Hagley, DY8 2XL.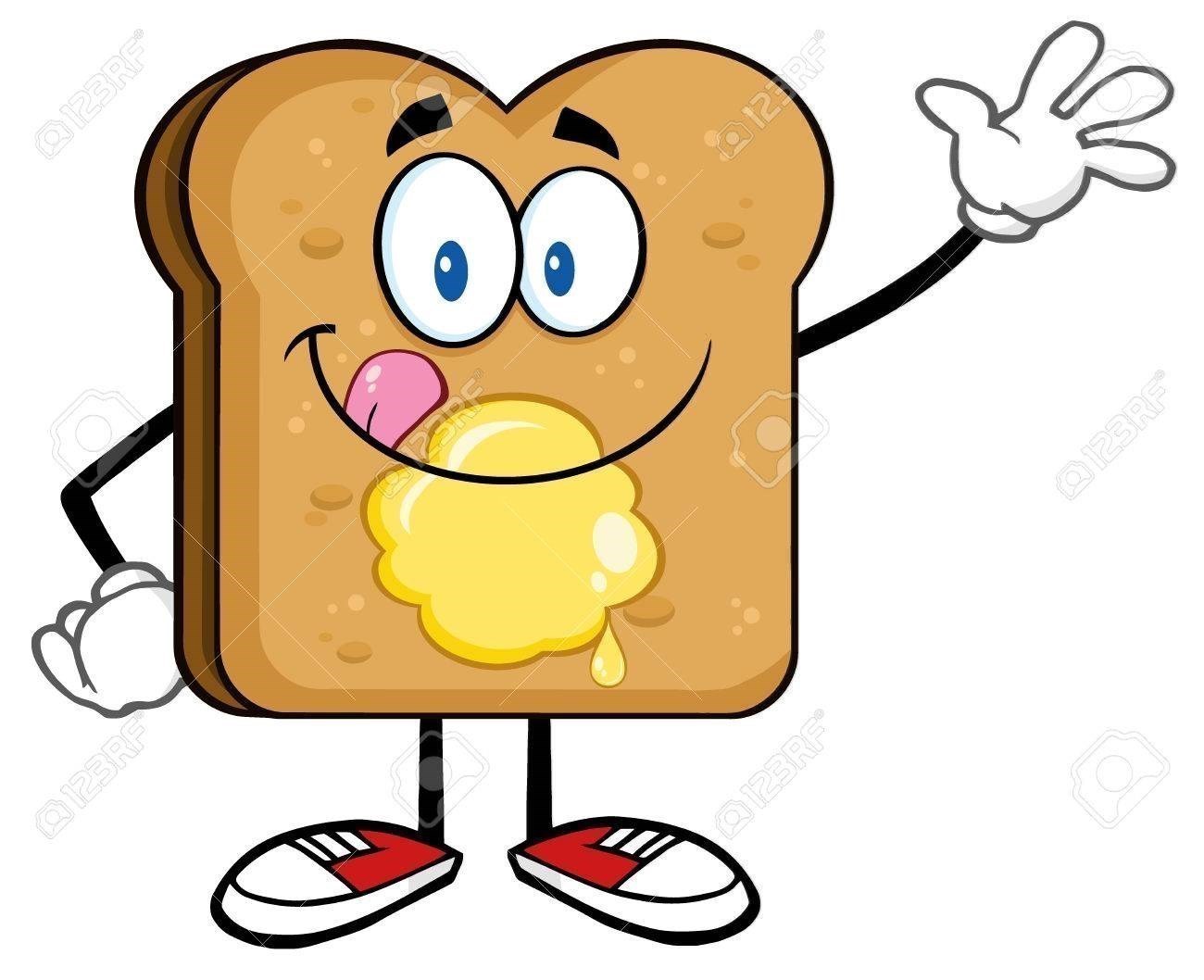 Due to the increasing demand for toast we need to change the days that it is available to the children.
KS2 will only be able to buy toast on a Tuesday break time.
KS1 will only be able to buy toast on a Thursday break time.
The cost per slice will remain at 20p which is to be given to the class teacher in exchange for a token that the children will use to get their toast.
Thank you for your support in this venture.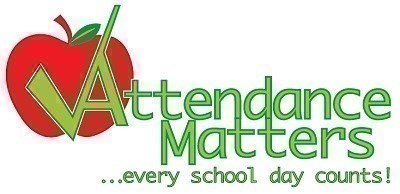 | | | |
| --- | --- | --- |
| Year Group | This Week | This Year |
| Whole School | 96.3% | 96.4% |
| YR | 97.1% | 95.1% |
| Y1 | 88.9% | 94.6% |
| Y2 | 99.6% | 96.7% |
| Y3 | 96.1% | 97.8% |
| Y4 | 97.7% | 96.4% |
| Y5 | 99.6% | 97.3% |
| Y6 | 94.2% | 96.8% |
Well done Year 2 & Year 5!!
The Parish 200 Club is a major fundraiser to help support the running of the Parish. Members contribute £2 a month (£24 a year) and there will be monthly draws for cash prizes. Application forms for new members are now avaliable from the School Office.
PARISH BABY AND TODDLER GROUP: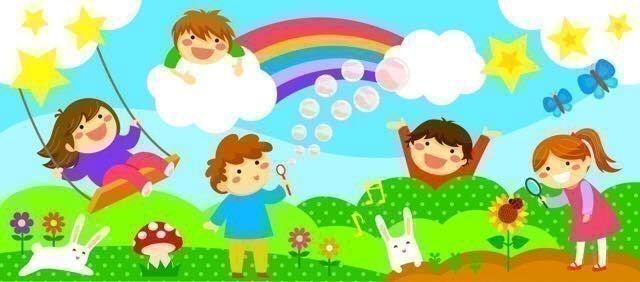 If you or anyone you know would be interested in going along to the Parish's Baby and Toddler group, the sessions are held on Wednesdays in term time from 9-11 am (except the last Wednesday of the month). We welcome newborn up to pre-school children and their parents. Your first session will be free of charge and thereafter will be 80p. This cost includes refreshments for you and your child. We have an array of toys and activities for you and your child to enjoy and this is also a great opportunity to meet and socilaise with other families. If you have any enquiries, please see the Facebook page 'St Ambrose Toddlers Kidderminster'.
MASS TIMES AND PARISH INFORMATION: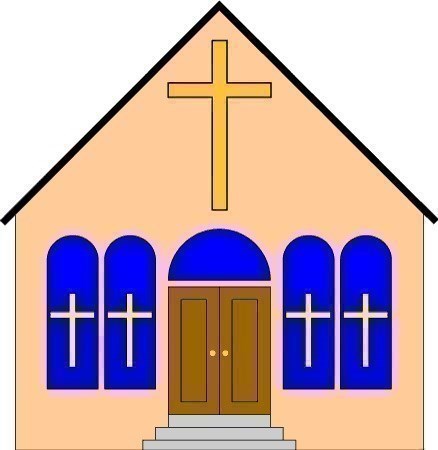 Saturday 11:45 am - 12:45 pm, and by request.
Please see the attached poster detailing the Montini Group meetings for 2019/2020.