[~sys:articlelist(08bb7ebc-9716-4336-a5b7-346ca122ffc8,about-us)~] [~sys:articlelist(66781c49-af32-4646-af88-3077ff966668,our-community)~] [~sys:articlelist(4ffa5e3c-259c-4c2c-b28c-b2214c49371c,catholic-life)~] [~sys:articlelist(90ceaa1a-b7c0-4993-89a0-d5c386ddeca4,key-information)~] [~sys:link(699ea292-84c6-4262-b1be-819f355a35eb,contact-us)~]

DATE: Friday 10th January 2020
I hope you had a lovely Christmas holiday and wish you all a very happy New Year. On behalf of all the staff, I would like to thank you for all the many cards and gifts which we received during the Christmas period. The staff and myself were most touched by your kind words and generosity. May the coming year be a good one for you all, filled with the peace and joy that Christ alone brings.
There are many exciting events planned for this coming term and it promises to be as busy as ever.  Working in partnership with parents is a key ingredient in the success of any school and we really value your continued support. Later this term there will be parent's evening but please do feel free to contact us at any time if you have a concern, a query or a suggestion.
Father Lamb explained to us all during Mass on Wednesday that the actual Christmas season continues until the Feast of the Baptism of Christ, which is celebrated on the Sunday after January 6th, the Feast of the Epiphany. Father has encouraged us all to visit Church to see the Crib.
'Let us allow God's constant help to make us new people.'
Please help me to be always ready to make a new start with you and with others as we start this New Year.
CATHOLIC LIFE: YEAR OF THE WORD
On Sunday the Feast of the Baptism of Jesus marks the end of the Christmas season. The Year of the Word encourages us all to get to know the Word of God through getting to know the Bible better. This special year focuses on St. Matthew's Gospel.
We are fortunate in our school to receive the 'Wednesday Word' leaflet each week. As part of our commitment to understanding the Bible better this year, I recommend that you share this leaflet together as a family.
A picture of our new school banner promoting 'The God Who Speaks'.
SOMETHING FOR THE ADULTS TO THINK ABOUT:
Scripture Seekers "How do we make sense of something as big as the Bible?"
For your own personal development try reading the Bible in a year using an app such as Bible in One Year.
AWARDS ASSEMBLY WILL RECOMMENCE ON MONDAY 20TH JANUARY.
If your son or daughter is selected to receive an award at a Celebration Assembly this year you will receive two invitations from school on a Thursday. The first invitation is a push notification and the second invite is a slip in your son or daughter's book bag.
Please pop into the school office at any time if you are not receiving the push notifications.
As we begin this new term can we please remind all parents/grandparents and carers of the dangers of the roads surrounding our school. Our local roads are incredibly busy and the traffic is often moving at great speed. Please keep your children close to you particularly in the car park. Thank you to the families that have arranged permission to park in the car park and they have now recieved their car park passes. If your situation changes and you feel you need to park in the car park at the beginning and end of the day please contact the school office.Thank you to everyone for your support on this matter as we have been particularly saddened that two staff members have had their cars bumped this week.
| | |
| --- | --- |
| Year Group | Spring Term 1 Topic |
| Whole School Topic | Ancient and Historical World |
| | |
| EYFS | Nia Hao - China Experts |
| Year 1 | Dinosaur Planet - History |
| Year 2 | Towers, Tunnels and Turrets - Design and Technology |
| Year 3 | Tribal Tales - History |
| Year 4 | Traders and Raiders - History |
| Year 5 | Princes, Pestlence and Peasants - History |
| Year 6 | Revolution - History |
We have got off to a great start this half term with our whole school topic ,'Ancient and Historical World.' This week the children have enjoyed their wow starter events, as you can see Year 4 have made some amazing Viking boats.
To end our topics this half term, every class will be inviting parents to their express event to share what they have learnt. The express events will be held the week commencing 11th February. Dates and times will be sent out on Tuesday 14th January by push notifications.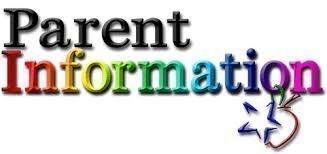 APPLICATIONS FOR RECEPTION 2020:
IF YOUR CHILD IS DUE TO START SCHOOL IN SEPTEMBER 2020 THAT YOU MAKE THEIR APPLICATION ONLINE BY 15TH JANUARY. IF YOU ARE EXPERIENCING DIFFICULTIES OR REQUIRE HELP WITH THE PROCESS PLEASE SPEAK TO THE SCHOOL OFFICE.
We have places available in Years Reception, 1, 4, 5 & 6. If you know of anyone who would be interested, please refer them to the School Office in the first instance.
TAPP are organising another 'Bake Off'. It will be held on Wednesday 12th February. Watch this space for more information.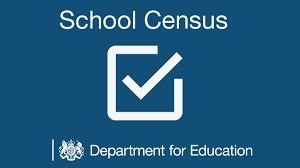 On Thursday 16th January we will be having a Street Food lunch day, chicken goujons and chips, vegetable spiced noodles or jacket potatoes. We would like all Reception and Key Stage One children - Year R, Year 1 and Year 2 – to have a school dinner on this day. This is because it is census day in schools and funding for universal free school meals for our school for next year, is dependent upon how many Key Stage One children have a meal on census days in October and in January.
Children to come into school in non-uniform, in particular if they have any 'Street Clothes' such as jeans, trainers, baseball caps etc. Please do not buy anything new for the day though, any sensible clothes will be fine.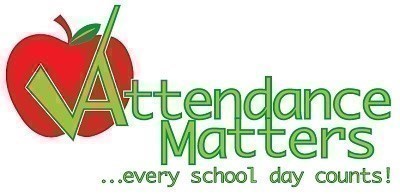 | | | |
| --- | --- | --- |
| Year Group | This Week | This Year |
| Whole School | 97.4% | 94.9% |
| YR | 99.1% | 95.1% |
| Y1 | 97.0% | 94.3% |
| Y2 | 93.3% | 95.6% |
| Y3 | 97.5% | 94.5% |
| Y4 | 97.7% | 94.7% |
| Y5 | 99.1% | 94.8% |
| Y6 | 98.6% | 95.3% |
Well done Year Reception and Year 5 !!
First Holy Communion Day next year is Saturday 13th June 2020.
The preparation classes this academic year will be an after school club on a Wednesday 3.10-4pm (see below for the dates).
DATE
Wednesday 12th February 2020
Wednesday 11th March 2020
Wednesday 1st April 2020
Wednesday 22nd April 2020
Wednesday 29th April 2020
Wednesday 6th May 2020
Wednesday 20th May 2020
Wednesday 10th June 2020
Father Lamb will lead the evening meetings for parents with the first one being on Tuesday 28th January at 6.30pm.
| | | |
| --- | --- | --- |
| Parents meeting only - in Parish Hall | Tuesday 28th January | 6.30 pm |
FAMILY SUPPORT WORKER WYRE FOREST AND HAGLEY PROJECT:
Our family support worker, Lucy Plowright, will be in school on Tuesday morning from 8.45am. If you would like to take the opportunity to meet with her please come to the school office.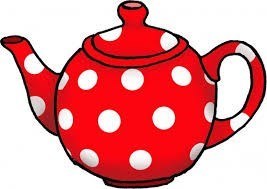 If any more parents would like to sign up for the first aid course please speak to Mrs Wallace who will register you on the course. It is being run by Worcestershire County Council, Family Links and is FREE if you earn £16,000 or less.
The course will be held in the Parish rooms at 9am - 10.30 on Tuesday 25th Feb and Tuesday 3rd March 9.am - 10.30 am, free tea and coffee and a certificate of attendance.
There will be no teapot time on 14th Jan, however parents with any enquiries can always book an appointment with the office to see Mrs Wallace.
UNDERSTANDING YOUR CHILD PROGRAMME:
We are pleased to be hosting another 2 taster sessions for the 'Understanding Your Child' programme. Please see the flyers below with more details.
BOOKS FOR SCHOOLS COMPETITION:
We are taking part in The Sun's 'Books for Schools' campaign, which gives primary schools the chance to get their hands on more than 100 books for FREE - but we need your help. Please help us to collect 3500 tokens from The Sun and The Sun on Sunday newspapers between Saturday 23rd November, 2019 and Saturday January 18th, 2020.
WE ARE HOPING TO COLLECT AS MANY TOKENS AS POSSIBLE IN ORDER FOR OUR SCHOOL TO BENEFIT FROM THIS WONDERFUL SCHEME!
PLEASE KEEP SENDING IN YOUR TOKENS.
With February Half Term around the corner we wanted to inform you that 'Fit For Sport' will be running holiday kids camps from the 17-21st February at the nearby Wyre Forest leisure centre. Please see the link below for more information.
Please see below the Mass dates for the Spring Term.
| | | |
| --- | --- | --- |
| Date | Time | Year Group |
| | | |
| 15th January 2020 | 9.30am | Y6 |
| 22nd January 2020 | 9.30am | Y5 |
| 29th January 2020 | 9.30am | Y4 |
| 5th February 2020 | 9.30am | Y3 |
| 12th February 2020 | 9.30am | Rec, Y1 & Y2 |
| 26th February 2020 (Ash Wednesday) | 9.30am | Whole School |
| 4th March 2020 | 9.30am | Y6 |
| 11th March 2020 | 9.30am | Y5 |
| 18th March 2020 | 9.30am | Y4 |
| 25th March 2020 | 9.30am | Rec, Y1, Y2 & Y3 |
| 3rd April 2020 (Friday) | 10.30am | Whole School |
| 22nd April 2020 | 9.30am | Whole School |
| 29th April 2020 | 9.30am | Y6 |
| 6th May 2020 | 9.30am | Y5 |
| 20th May 2020 | 9.30am | Y4 |
| 3rd June 2020 | 9.30am | Y3 |
| 10th June 2020 | 9.30am | Rec, Y1, Y2 |
| 17th June 2020 | 9.30am | Y6 |
| 24th June 2020 | 9.30am | Y5 |
| 1st July 2020 | 9.30am | Y4 |
| 8th July 2020 | 9.30am | Rec, Y1, Y2 & Y3 |
| 16th July 2020 (Thursday) | 6pm | Y6 Leaver's Mass |
| 17th July 2020 (Friday) | 10.30am | Whole School Mass |
THE ALTAR SERVERS' ROTA HAS BEEN DISTRIBUTED. IF YOU REQUIRE ANY FURTHER DETAILS PLEASE CONTACT THE SCHOOL OFFICE.
PLEASE REGULARLY CHECK THE DIARY DATES FOR ANY UPDATES.
CAN WE PLEASE REMIND YOU THAT VIOLIN LESSONS ARE ON A MONDAY AND CLARINET LESSONS ARE ON A FRIDAY. PLEASE CAN YOU ENSURE THAT YOUR CHILD BRINGS THEIR INSTRUMENT INTO SCHOOL WITH THEM ON THE RELEVANT DAYS. MANY THANKS.
| | | |
| --- | --- | --- |
| DATE | TIME | EVENT |
| 12th February | 2pm | Reception Phonics Workshop |
| 13th February | | Y5 Pyramid Concert |
| 17th - 21st February | | Half Term |
| 5th March | | World Book Day |
| 9th - 13th March | | Science Week |
| 23rd March | 5.30 - 7pm | Parents' Evening 1 |
| 30th march | 3.30 - 6pm | Parents' Evening 2 |
| 2nd April | 2pm | Easter Performance KS2 School Hall |
| 6th - 17th April | | Easter Break |
| 8th May | | May Day Bank Holiday |
| 25th - 29th May | | Half Term |
| 1st June | | TED Day |
| 13th June | 12pm | First Holy Communion |
| 14th July | 9.15am | KS1 Sports Day |
| | 12.45pm | KS2 Sports Day |
| 15th July | | Back Up Sports Day |
| | 3.30-6pm | Drop in Parents' Meeting |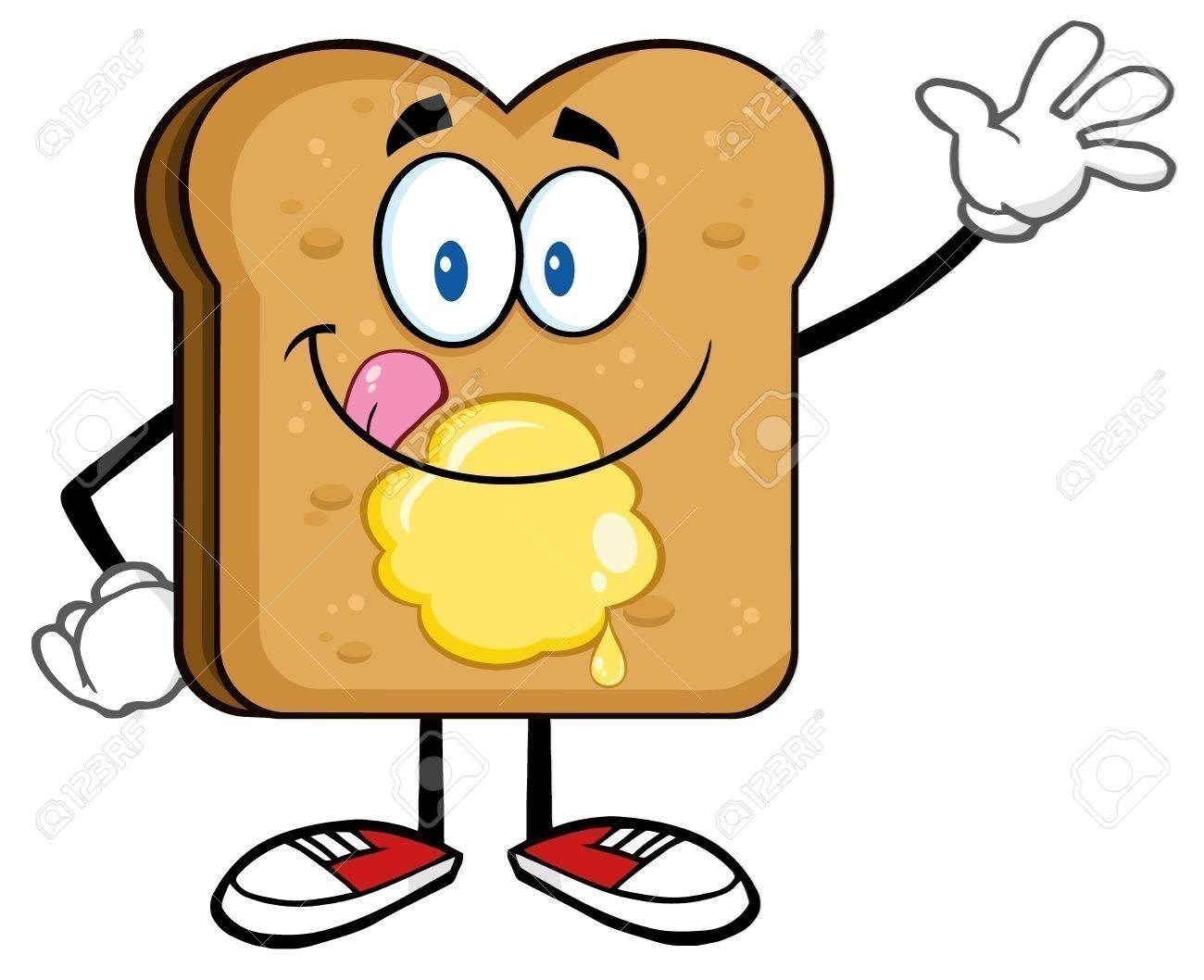 Toast is available to the children on the following days:
KS2 will only be able to buy toast on a Tuesday break time.
KS1 will only be able to buy toast on a Thursday break time.
The cost per slice will remain at 20p which is to be given to the class teacher in exchange for a token that the children will use to get their toast.
Thank you for your support in this venture.
PARISH BABY AND TODDLER GROUP: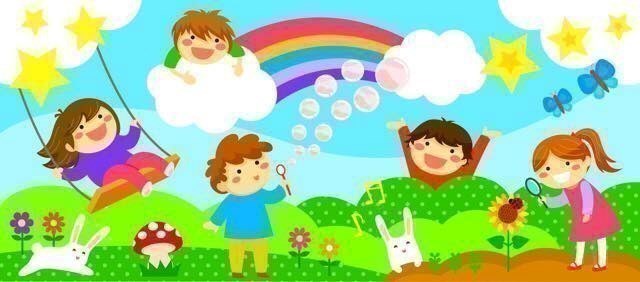 If you or anyone you know would be interested in going along to the Parish's Baby and Toddler group, the sessions are held on Wednesdays in term time from 9-11 am (except the last Wednesday of the month). We welcome newborn up to pre-school children and their parents. Your first session will be free of charge and thereafter will be 80p. This cost includes refreshments for you and your child. We have an array of toys and activities for you and your child to enjoy and this is also a great opportunity to meet and socialise with other families. If you have any enquiries, please see the Facebook page 'St Ambrose Toddlers Kidderminster'.
This initiative allows vital funds to be available to our Parish in order to meet its financila obligations. There is a total prize fund of £2,500 equating to monthly prizes of £75, £50 and £25 along with the 'Big Christmas Draw' with prizes of £400, £200 and £100. The cost for this initiative is £24 per annum, payable monthly, quarterly, half yearly or annually in Jnauary. We would love to welcome many more new members. If you wish to join the 200 club please fill in a form that will be available from the school office or at the back of the Church and return to either the office or the rectory.
For further information please contact either Janine Nicholls or Martin Grovenor using the details on the application forms.
MASS TIMES AND PARISH INFORMATION: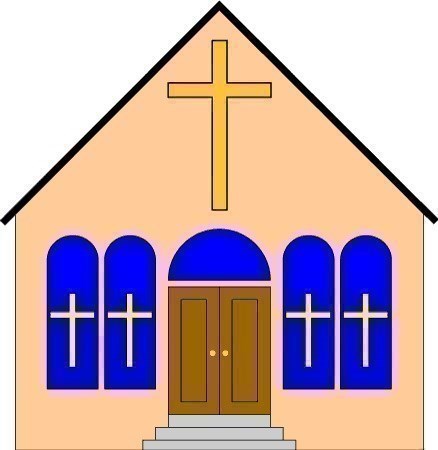 Saturday 11:45 am - 12:45 pm, and by request.
Please see the attached poster detailing the Montini Group meetings for 2019/2020.