DATE: FRIDAY 4TH OCTOBER 2019
'HOW BEAUTIFUL IT IS TO SUPPORT EACH OTHER IN THE WONDERFUL ADVENTURE OF FAITH!'
Dear Lord Jesus, please increase our faith and move us to action - sharing God's love with the world in little ways.
We would like to thank members of our parish, parents and grandparents for joining together with us at Mass for our Harvest celebration.
Many thanks to all those who donated food parcels and monetary donations. The receivers of these gifts will be overwhelmed with your kindness and generosity. Some of our Year 6 children distributed the fresh donations to members of the parish today. The canned and dried items were collected by the Kidderminster food bank. They were amazed by the amount that had been donated.
Today Father Lamb celebrated the Feast of St Francis of Assisi with us by conducting an animal blessing service. Thirteen pets (cats, dogs, guinea pigs and African land snails) were reunited with their owners on the playground, with the rest of the school joining in with the prayers of thanksgiving. It was a wonderful occasion even though the sun didn't manage to make an appearance this year! Thank you to all the parents who transported the pets and to the members of the parish who also joined us. It was a lovely occasion.
On National Poetry Day (3rd October) our teachers went to a different class to share some of their favourite poems. Mrs Leak went to Reception, Miss Holtom went to Year 1, Miss Crumpler went to Year 2, Mrs Neri went to Year 3, Mr Pitt went to Year 4, Miss Brewer went to Year 5 and Miss Ballard went to Year 6. The children loved hearing all the different poems and were set a challenge by Miss Holtom to write a whole school poem together with each class adding a part.
Our poem about what it is like at St Ambrose:
We enjoy learning our sounds in Phonics and playing with the Number blocks.
We love learning all about maths and our topic Memory Box.
Street detectives is our topic where we look at people, places and jobs.
We have learnt lots - following different paths.
Adding and subtracting is great to learn in Maths.
We know that Bonnie and Clyde were famous murderers who loved to rob!
And back in the Roman times people believed in many different gods.
We love to go outside when we see the sun,

In P.E. we learn Tag Rugby where we like to run.
In Creative Curriculum we learn about our teeth, making it really fun,
We are waiting for Friday when all the work is done.
Painting and creating is what we do,
We like P.E. where we can dance and prance.
We learn in R.E. all about God's glory too!
We like to try something new,
And we do our best in all that we do
This day is a new school day,
Running and sports we play.
Wisdom, fun and wonders await.
War is our literacy topic - the disgrace of our kind,
Every day something new enters our mind,
We will all achieve so much before we have to leave.
If you have children starting school in September 2020 or know anyone who has we are having open days at the school on Friday 18th October 1.30-2.30pm and Friday 22nd October 10-11.30am.
We will be distributing 2 flyers per child next week and we would really appreciate your support in posting them in your local community, shops or nurseries.
We were so proud this week of everyone who was awarded a certificate for their curriculum achievements or discipleship behaviour and attitudes demonstrated in every aspect of school life.
If your son or daughter is selected to receive an award at a Celebration Assembly this year you will receive two invitations from school on a Thursday. The first invitation is a push notification and the second invite is a slip in your son or daughter's book bag.
Please pop into the school office at anytime if you are not receiving the push notifications.
This morning our Year 1 children did a brilliant interpretation of 'The Enormous Turnip' for their class assembly. The children learned their lines really well and spoke really clearly.
We are all extremely proud of them.
GOSPEL VALUES AFTERNOON TEA: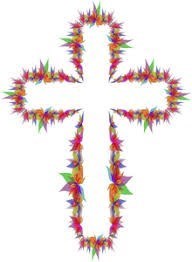 This half term the staff and children are growing to be 'Grateful and Generous' in their words and actions. Today six children went to Mrs Stewart's office for afternoon tea as a reward for displaying the values Grateful and Generous. The children were: Leighton P, Alicia E, Oscar E, Danny M, Lily O & Molly S.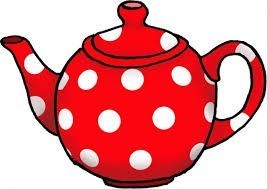 Thank you for the great turnout on Tuesday, we have really moved forward and I will be updating you in the next few weeks regarding a possible new uniform provider.
THERE WILL BE NO TEAPOT TIME ON TUESDAY 8TH OCTOBER.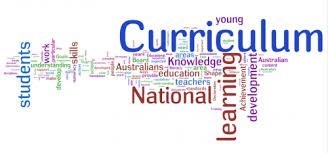 At Saint Ambrose we aim to deliver a quality music education that engages and inspires pupils to develop a love of music and their talent as musicians, and so increase their self-confidence, creativity and sense of achievement.
Since September this year, we have been learning how to play these amazing instruments - the clarinets! They make brilliant sounds! Already, we have learned all the different parts of the clarinet, we know how to put the clarinets together and how to take it apart.
Last week and today we were able to play some simple notes and keep up with the rhythm of the music. We are all looking forward to learning different songs and creating amazing sounds.
Mr Tattam is a brilliant and hilarious teacher, and we are so lucky to have him in our school because he helps us with the music!
Year 5 have had an excellent time in music lessons this term.
Last week we learnt to sing 'Nightshift' with Mr Mallinson.
We were led by Mr Mallison on the guitar to practice the rhythm of the song by combining long and short sounds to convey movement.
We practiced our pitch, which changed at different parts of the song. Some words we sang in a low pitch and others we sang in a high pitch.
This week on Monday we listened to and appraised – 'We will rock you'. We were also able to play 'livin' on a prayer' using notes G, A, B and we then performed this to Mrs Brocklesby.
NEXT WEEK WE WILL BE FINDING OUT ABOUT ART IN YEAR 6!!
P.E. CURRICULUM ASTRO TURF:
Once again thank you to everyone who has planned, supported or attended the fundraising events, YOUR SUPPORT HAS MADE A DIFFERENCE.
This week it has been wonderful to see every year group enjoying the astro-turf. The lunchtime clubs led by Kidderminster Harriers and Mr.Garvey have been very popular.
This morning some of our Year 5 & 6 children represented the school in a cross country event held at King Charles School. They competed against children of the same age from different schools. We showed sportsmanship, team work and resilience.
Chloe from Year 6 said, "I liked how everyone supported me and cheered me on when I was running in the race."
They all did amazingly well even if they did get a little wet!!
We still have spaces left on our after school sports clubs.
KS1 Multi-skills with Mr Carter (Wednesdays) please see the school office for a registration letter.
We are eager to get the KS2 netball club up and running. Unfortunately, it was cancelled due to lack of numbers. If you would like your child to attend this club please speak to the school office or Miss Ballard.
This is Oscar. A young boy from Worcester.
Oscar has T-cell Acute Lymphoblastic Leukemia which he has been battling for nearly 9 months now.
Unfortunately Oscar's recent stem cell transplant hasn't cured him meaning he needs further treatment that sadly the NHS won't fund.
Oscar's parents are pleading for help across the globe to save their child by raising £500.000 to either fund a second transplant or to enroll onto Car-T therapy in Singapore.
We will be holding a mufti day on Thursday 10th October to help raise funds for this worthwhile cause. We are asking for a donation of £1 for your child to come to school in their own clothes.
If you would like to further donate you can do so online by clicking on the link below.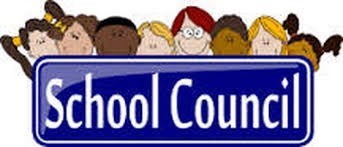 SCHOOL COUNCIL 2019/20 UPDATE:
It was great to meet most of the school councillors for 2019/2020 on Tuesday this week.
Everyone introduced themselves and they were all really enthusiastic about the work ahead of us this year.
Year 1 (ably assisted by ear 5) are in charge of the suggestion box this week. It has been placed outside the office so that everyone can have a say about what they feel the school needs next!
Our next meeting date has been set for Wednesday 9th October.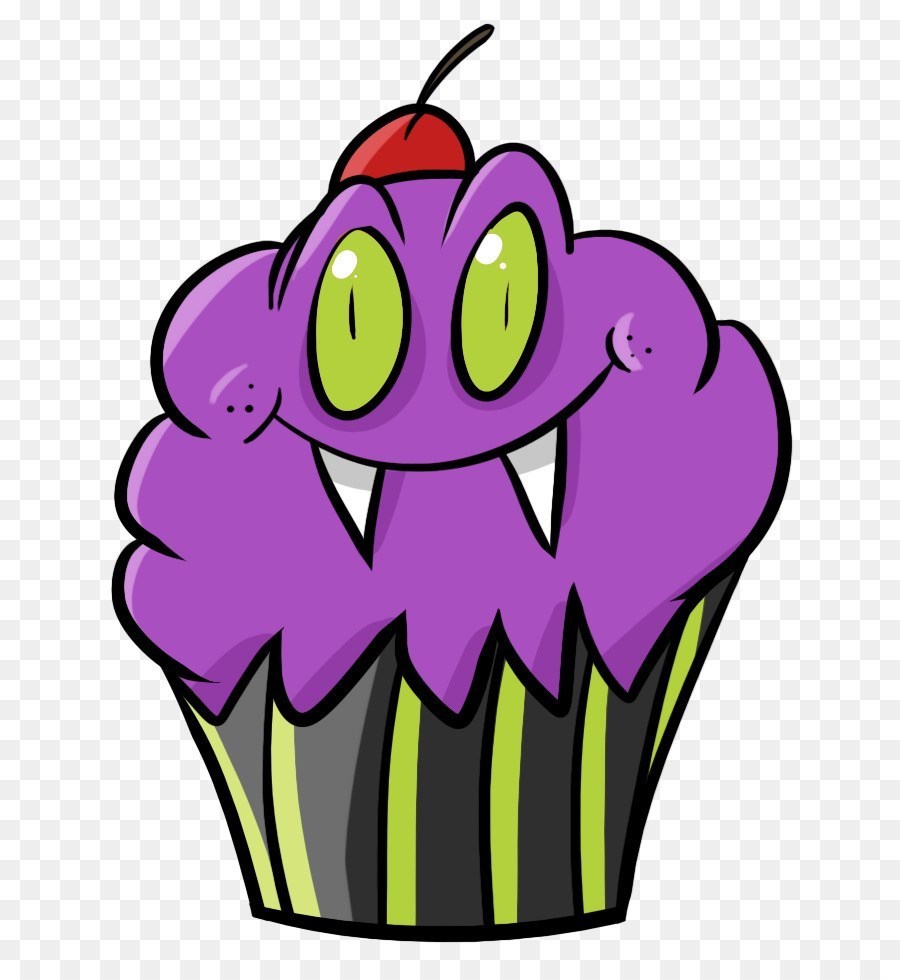 On Wednesday the 23rd of October, the Parents and Teachers would like to hold a 'Spooky Bake Off' to raise money for the school. The Parents and Teachers will be organising a variety of events this year and they will be calling themselves TAPP (Teachers and Parents in Partnership). We will notify you as soon as we have the date for the first TAPP meeting.
For the bake off children can bring in their spooky cakes, cup cakes or biscuits (nut free) on Wednesday 23rd October. Remember each entry needs to be named and a list of ingredients must be provided. The judges will award a 1st, 2nd and 3rd place for each key stage and prizes will be provided by TAPP.
At 1.30pm the children will have a chance, a class at a time, to bring in a £1 and buy a cake or slice and at 3pm all parents are invited. A selection of cakes will auctioned off so don't miss out- we have some amazing bakers at Saint Ambrose School.
KEY STAGE 1 CHRISTMAS PARTY: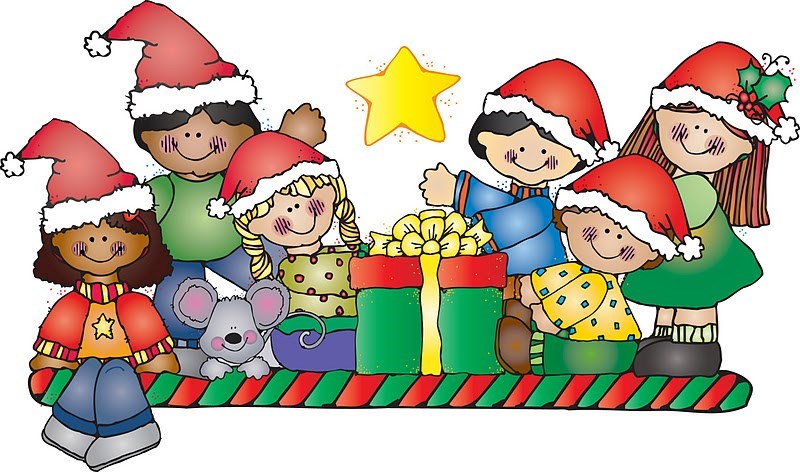 Letters went out to all of KS1 this week regarding the Christmas party being organised by TAPP. To secure your child's attendance you will need to complete the consent form and return the payment of £2 to the school office. The party is being held at 'The Kidz Barn' in Kidderminster.
Every child in KS1 is invited and once we have clarified numbers we will be able to offer a limited amount of places for siblings.
GUESS THE NUMBER OF SWEETS:
The Year 6 children be taking a jar of sweets around at school and it will also be available in the playground after school. The aim is to guess how many sweets are in the jar. The cost is £1 per guess and the winner gets the jar of sweets. All the money raised will be put towards Christmas events for the children.
This year the Confirmation programme will run slightly differently. The children and parents will have separate meetings. Please see below for the dates and times of these.
If you have not already registered your child for their Confirmation and wish to do so then please speak with Father at the Rectory on 01562 822839.
CHILDREN'S MEETING DATES:
The dates for your child's confirmation meetings are as below. They will be held on Wednesdays after school from 3.15-4.15pm.
Date
9th October
16th October
23rd October
6th November
13th November
20th November
27th November
4th December
The dates for the parent meetings are as below. They will be held from 6.30pm on a Tuesday in the Parish Hall and will last no longer than 1 hour.
Date
8th October
22nd October
12th November
26th November
First Holy Communion Day next year is Saturday 13th June 2020. The preparation classes this academic year will be an after school club on a Wednesday 3.10-4pm (start date will be confirmed in January 2020). Father Lamb will lead the evening meetings for parents and the start date and time will be confirmed in January 2020.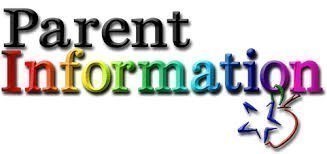 CAN WE PLEASE REMIND YOU THAT VIOLIN LESSONS ARE ON A MONDAY AND CLARINET LESSONS ARE ON A FRIDAY. PLEASE CAN YOU ENSURE THAT YOUR CHILD BRINGS THEIR INSTRUMENT INTO SCHOOL WITH THEM ON THE RELEVANT DAYS. MANY THANKS.
Parents evening appointments are now live on the 'School Life' app. If you are experiencing any difficulties booking your child's appointment please speak to the school office.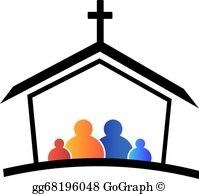 Mr. Moran, who is the Parish Pastoral Assistant, will be supporting classes to prepare for Mass this year. He will work with the class who is leading the Mass on a Friday. This will enable the children to develop their understanding of the Mass.
Please see below the Mass dates for the Autumn Term.
| | | |
| --- | --- | --- |
| Date | Time | Year Group |
| 09/10/2019 | 9.15am | Year 4 |
| 16/10/2019 | 9.15am | Year 3 |
| 23/10/2019 | 9.15am | Reception, Year 1 and Year 2 |
| 06/11/2019 | 9.15am | Year 6 |
| 13/11/2019 | 9.15am | Year 5 |
| 20/11/2019 | 9.15am | Year 4 |
| 27/11/2019 | 9.15am | Year 3 |
| 06/12/2019 | 10.30am | Whole School: St Ambrose Feast Day |
| 11/12/2019 | 9.15am | Reception, Year 1 and Year 2 |
| 20/12/2019 | 10.30am | Whole School |
THE ALTAR SERVERS' ROTA HAS BEEN DISTRIBUTED. IF YOU REQUIRE ANY FURTHER DETAILS PLEASE CONTACT THE SCHOOL OFFICE.
PLEASE REGULARLY CHECK THE DIARY DATES FOR ANY UPDATES.
| | | |
| --- | --- | --- |
| Year Group | Date | Time |
| Year 5 | Friday 29th November | 9.05am |
| | | |
| --- | --- | --- |
| DATE | TIME | EVENT |
| 10 October | | Mufti day 'Help Save Oscar' |
| 11th October | | TED Day |
| 14th October | 5-7.30pm | Parents' Evening 1 |
| 18th October | 1.30-2.30pm | Open Afternoon for admissions September 2020 |
| | | St Luke Feast Day - all children in Luke house to wear a yellow top |
| 21st October | 3.30-6pm | Parents' Evening 2 |
| 22nd October | 10-11.30am | Open Morning for admissions September 2020 |
| 28th October - 1st November | | Half Term |
| Friday 15th November | | Mufti day - Alcohol & Pop donations for Parish Christmas Bazaar |
| Friday 22nd November | | Mufti day - Chocolate & Sweets donations for Parish Christmas Bazaar |
| 4th - 6th December | | Year 6 Residential |
| 11th December | 6pm | Confirmation Mass |
| 13th December | | Christmas Jumper day |
| 17th December | 2pm | R, Y1 and Y2 Nativity Performance |
| | 6pm | KS2 Carol Service in Church |
| 18th December | 9.30am | R, Y1 and Y2 Nativity Performance |
| | 2pm | KS2 Carol Service in Church |
| | | End of Autumn Term |
| 2020 | 2020 | 2020 |
| 6th January | | Ted Day |
| 7th January | | School returns for Spring Term |
| 12th | 2pm | Reception Phonics Workshop |
| 13th February | | Y5 Pyramid Concert |
| 17th - 21st February | | Half Term |
| 5th March | | World Book Day |
| 9th - 13th March | | Science Week |
| 23rd March | 3.30 - 6pm | Parents' Evening 1 |
| 30th march | 5.30 - 7pm | Parents' Evening 2 |
| 2nd April | 2pm | Easter Performance KS2 School Hall |
| 6th - 17th April | | Easter Break |
| 8th May | | May Day Bank Holiday |
| 25th - 29th May | | Half Term |
| 1st June | | TED Day |
| 13th June | 12pm | First Holy Communion |
| 14th July | 9.15am | KS1 Sports Day |
| | 12.45pm | KS2 Sports Day |
| 15th July | | Back Up Sports Day |
| | 3.30-6pm | Drop in Parents' Meeting |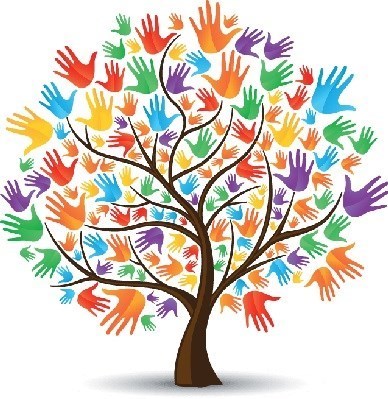 Mrs Price our SENDCo is available to meet with parents to discuss IEP's at Parent Evenings on Monday 14th October 5-7.30pm and Monday 21st October 3.30-6pm.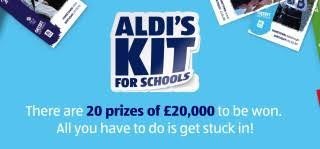 PLEASE KEEP BRINGING IN YOUR ALDI STICKERS FOR THE KITS FOR SCHOOLS PROMOTION. IT WOULD BE WONDERFUL IF WE COULD GET SOME NEW SPORTS EQUIPMENT FOR OUR CHILDREN AND ALSO BE IN WITH A CHANCE TO WIN £20,000!!!
Aldi's Kit for Schools promotion is giving 20 primary schools the chance to win £20,000 to kick-start a health legacy for their school. What's more, every school who enters by completing their Aldi's Kit for Schools poster will also receive an exclusive school sports kit! Help us win by collecting a sticker with every £30 spent in store. Send in your sticker to help us fill up our school poster for a chance for us to win.
APPLICATIONS FOR RECEPTION AND HIGH SCHOOL 2020:
If your child is due to start Reception in September 2020 then you will need to fill out an online application form by 15th January 2020.
If your child is due to transfer to High School in September 2020 then you will need to fill out an online application by 31st October 2019. All Year 6 children were given their 'admissions to high school' pack last week. This included details of how to apply and a unique code for the individual child.
If you have applied for your child to go to Hagley Catholic High School they require a copy of your child's baptism certificate and a completed supplementary form to be sent back to them. The supplementary form is attached below or alternativley you can access this from their website. www.hagleyrc.worcs.sch.uk From the home page select Our School>>Admissions>>Scroll down to the pdf's at the bottom and select 'Supplementary Form'.
The postal address to send the documents back to is:
Mrs L Millard, Hagley Catholic High School, Brake Lane, Hagley, DY8 2XL.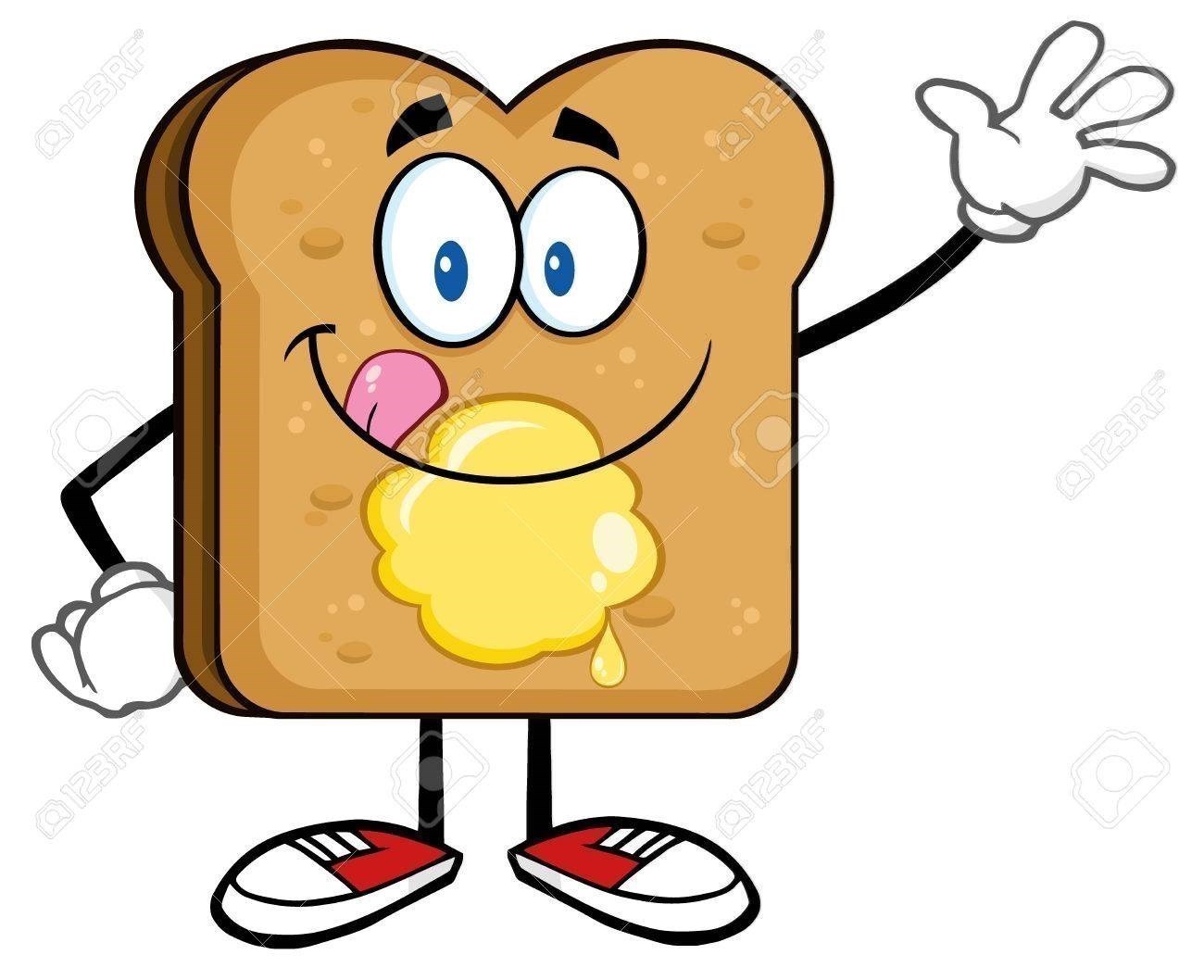 Due to the increasing demand for toast we need to change the days that it is available to the children.
KS2 will only be able to buy toast on a Tuesday break time.
KS1 will only be able to buy toast on a Thursday break time.
The cost per slice will remain at 20p which is to be given to the class teacher in exchange for a token that the children will use to get their toast.
Thank you for your support in this venture.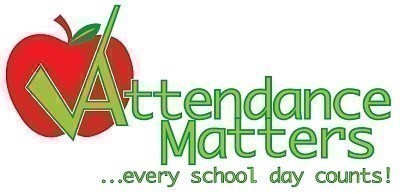 | | | |
| --- | --- | --- |
| Year Group | This Week | This Year |
| Whole School | 94.1% | 96.5% |
| YR | 90.3% | 94.8% |
| Y1 | 96.5% | 95.6% |
| Y2 | 94.0% | 96.2% |
| Y3 | 94.5% | 98.1% |
| Y4 | 93.3% | 96.2% |
| Y5 | 96.9% | 96.9% |
| Y6 | 93.6% | 97.3% |
We have places available in Years 1, 3, 4, 5 & 6. If you know of anyone who would be interested, please refer them to the School Office in the first instance. Many thanks.
The Parish 200 Club is a major fundraiser to help support the running of the Parish. Members contribute £2 a month (£24 a year) and there will be monthly draws for cash prizes. Application forms for new members are now avaliable from the School Office.
PARISH BABY AND TODDLER GROUP: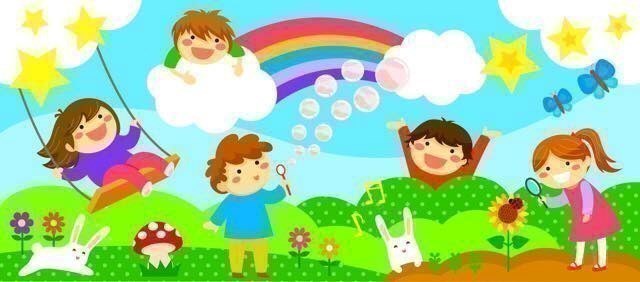 If you or anyone you know would be interested in going along to the Parish's Baby and Toddler group, the sessions are held on Wednesdays in term time from 9-11 am (except the last Wednesday of the month). We welcome newborn up to pre-school children and their parents. Your first session will be free of charge and thereafter will be 80p. This cost includes refreshments for you and your child. We have an array of toys and activities for you and your child to enjoy and this is also a great opportunity to meet and socilaise with other families. If you have any enquiries, please see the Facebook page 'St Ambrose Toddlers Kidderminster'.
MASS TIMES AND PARISH INFORMATION: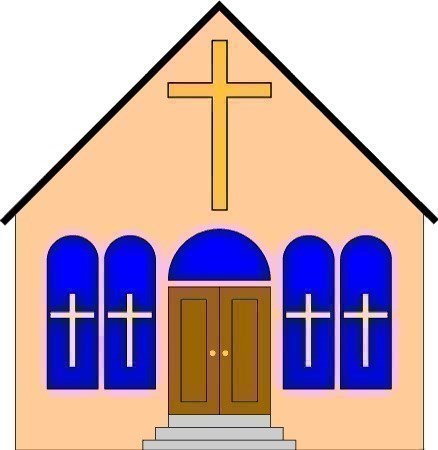 Saturday 11:45 am - 12:45 pm, and by request.
Please see the attached poster detailing the Montini Group meetings for 2019/2020.