[~sys:articlelist(08bb7ebc-9716-4336-a5b7-346ca122ffc8,about-us)~] [~sys:articlelist(66781c49-af32-4646-af88-3077ff966668,our-community)~] [~sys:articlelist(4ffa5e3c-259c-4c2c-b28c-b2214c49371c,catholic-life)~] [~sys:articlelist(90ceaa1a-b7c0-4993-89a0-d5c386ddeca4,key-information)~] [~sys:link(699ea292-84c6-4262-b1be-819f355a35eb,contact-us)~]

DATE: Friday 17th January 2020
On Sunday we celebrated the feast of the Baptism of the Lord. This feast can cause some misunderstanding if we begin in the wrong place. If we think that the primary reality of baptism is 'the washing away of original sin' then we will have to do mental contortions to explain why Jesus was baptised at all. If, however, we start in the right place and see Jesus's life a normative for our
own then we can begin to understand far more about the feast and about the sacrament of baptism. The gospel readings On Sunday speak of Jesus being revealed for who he really is - the beloved Son of the Father. In his baptism the divine trinity is revealed at work in the life of Jesus - he is the Father's beloved Son who is filled with the Holy Spirit. This is the primary reality of baptism - revealing who we really are. Jesus is shown as he is in his very nature, our baptism makes us like him. It does take away original sin because it recreates us as the Father's sons and daughters. What Jesus is by nature we are made by grace. So this feast is not a puzzle to be solved but a wonderful celebration of the power of the holy Trinity. 
'Let us ask our Lord to help us bear shining witness to his love in every are of our lives.'
Please help us to be your witnesses by our love, so that others will come to know the joy of knowing you.
CATHOLIC LIFE: YEAR OF THE WORD
SOMETHING FOR THE ADULTS TO THINK ABOUT:
JESUS TEACHES US HOW TO BE HAPPY:
Scripture Seekers "How do we make sense of something as big as the Bible?"
For your own personal development try reading the Bible in a year using an app such as Bible in One Year.
During this special year we are asked to consider the question, "Who do you say I am?" (Matt 16: 13 – 20). St Matthew's Gospel gives us an insight into Jesus the Teacher. In assembly today, the children heard about Jesus calling his first disciples and his message for us for how to lead our lives as his disciples today:
God made us to be happy: we wish each other a happy new year, happy birthday, a happy Easter and we show our care for others by wanting them to be happy. In Matthew's Gospel 'The Sermon on the Mount' has a Bible passage entitled: 'True Happiness '(Matt: 5: 6 – 9) where Jesus gives us the secret to happiness, naming the ways we should at to be truly happy. He promises that living these ways would lead us to God's Kingdom. One way is to have mercy; to be a helpful and forgiving person. Another way is to be pure of heart. This means avoiding all sin. A third way is to work for peace. Jesus did not just teach us these things; he lived them. He had mercy and a pure heart. He was a peacemaker. When we follow his example, we will be truly happy.
Year 4 have spent time this week looking at the true meaning of the Christmas story. They designed posters then, just like the angels, they then became messengers of the Good News and presented their message about Jesus' birth to the Key stage One classes. Well done for your thoughtful presentations and insightful
AWARDS ASSEMBLY WILL RECOMMENCE ON MONDAY 20TH JANUARY.
If your son or daughter is selected to receive an award at a Celebration Assembly this year you will receive two invitations from school on a Thursday. The first invitation is a push notification and the second invite is a slip in your son or daughter's book bag.
Please pop into the school office at any time if you are not receiving the push notifications.
| | |
| --- | --- |
| Year Group | Spring Term 1 Topic |
| Whole School Topic | Ancient and Historical World |
| | |
| EYFS | Nia Hao - China Experts |
| Year 1 | Dinosaur Planet - History |
| Year 2 | Towers, Tunnels and Turrets - Design and Technology |
| Year 3 | Tribal Tales - History |
| Year 4 | Traders and Raiders - History |
| Year 5 | Princes, Pesitlence and Peasants - History |
| Year 6 | Revolution - History |
Year 6 have been refecting on who Jesus is to them.
Prayer tables are back to green for Ordinary Time and will stay this way until Lent.
Reception's Chinese Restaurant is open for business! They are preparing for Chinese New Year at the end of this month!
Year 3 are attempting to make woven baskets as the Stone Age travellers would have done! We'll see if any can carry fruit and veg.
To end our topics this half term, every class will be inviting parents to their express event to share what they have learnt. The express events will be held the week commencing 11th February.
Years 1 and 2 Tuesday 11th February 2.40pm
Year 5 and Reception (after phonics workshop) Wednesday 12th February 2.40 pm
Year 6 Thursday 13th February 2.40 pm
In the Autumn term Year 2 acheived the highest overall attendance. They were rewarded today with a pyjama party and film which they thoroughly enjoyed. Please see the pictures below.
Today we have relaunched afternoon tea, the most prestigious event of the school week. Children who have worked extremely hard and have put the maximum of effort to being loving and compassionate are invited to bring along work from a chosen subject. This week it was science. Children proudly showed their exercise books and chatted to each other about the work they had produced in their various lessons, only to pause as they took another mouthful of their biscuit. 
KEY STAGE 1 AND KEY STAGE 2 TEST DATES:
Please see below the dates for Key Stage 1 and Key Stage 2 tests. You will be invited to attend an information workshop this term to update you on how you can support your son or daughter. Dates will be included on the newsletter next week.
| | |
| --- | --- |
| Date | Activity |
| May 2020 | Key Stage 1 test period |
| Week commencing Monday 8th June 2020 | Phonics screening check week |
| | |
| --- | --- |
| Date | Activity |
| Monday 11th May 2020 | English grammar, punctuation and spelling papers 1 and 2 |
| Tuesday 12th May 2020 | English reading |
| Wednesday 13th May 2020 | Mathematics papers 1 and 2 |
| Thursday 14th May 2020 | Mathematics paper 3 |
NOTICE OF BALLOT FOR PARENT REPRESENTATIVE ELECTION:
Two nominations have now been recieved for the position of parent representative and as there is only one vacancy a secret ballot must take place. Every parent or carer with a child attending Saint Ambrose is entitled to one vote. Today every child will bring home supporting statements from both candidates and ballot papers. Please return your ballot paper by Monday 27th January.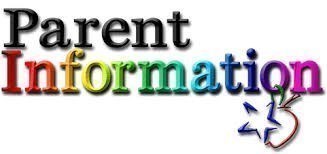 We have places available in Years Reception, 1, 4, 5 & 6. If you know of anyone who would be interested, please refer them to the School Office in the first instance.
TAPP are organising another 'Bake Off'. It will be held on Wednesday 12th February. Watch this space for more information.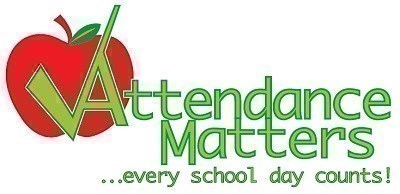 | | | | |
| --- | --- | --- | --- |
| Year Group | This Week | This Term | This Year |
| Whole School | 97.0% | 97.2% | 95.0% |
| YR | 97.8% | 98.4% | 95.3% |
| Y1 | 96.4% | 96.6% | 94.4% |
| Y2 | 96.0% | 94.8% | 95.7% |
| Y3 | 98.6% | 98.1% | 94.8% |
| Y4 | 96.4% | 97.0% | 94.8% |
| Y5 | 97.1% | 98.0% | 94.9% |
| Y6 | 96.7% | 97.6% | 95.4% |
First Holy Communion Day is Saturday 13th June 2020.
The preparation classes for your child this academic year will be held after school on a Wednesday 3.10-4pm (see below for the dates).
CHILDREN'S MEETING DATES:
DATE
Wednesday 12th February 2020
Wednesday 11th March 2020
Wednesday 1st April 2020
Wednesday 22nd April 2020
Wednesday 29th April 2020
Wednesday 6th May 2020
Wednesday 20th May 2020
Wednesday 10th June 2020
Father Lamb will lead the evening meetings for parents at 6.30pm in the Parish Centre. The first one will be held on Tuesday 28th January.
Tuesday 28th January
Wednesday 12th February
Wednesday 18th March
Wednesday 29th April
Wednesday 13th May
Wednesday 10th June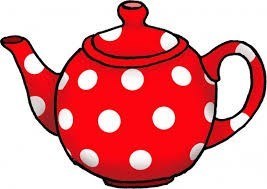 If any more parents would like to sign up for the first aid course please speak to Mrs Wallace who will register you on the course. It is being run by Worcestershire County Council, Family Links and is FREE if you earn £16,000 or less.
The course will be held in the Parish rooms at 9am - 10.30am on Tuesday 25th Feb and Tuesday 3rd March 9am - 10.30am, free tea and coffee and a certificate of attendance.
UNDERSTANDING YOUR CHILD PROGRAMME:
Thank you to everyone who attended the Understanding your child session at school on Monday. I will keep you posted about any more opportunities that we can offer.
Thank you to everyone who contributed to the food bank collection before Christmas. We donated an amazing 164.80kg of items that have been distributed to the local community.
We will be continuing the collection of non-perishable food items for the food bank. If you can bring the items in on a Friday and the local foodbank will collect them on a monthly basis.
Our next collection date will be the end of February.
BOOKS FOR SCHOOLS COMPETITION:
Thank you to everyone who brought in tokens for The Sun's Books for Schools.
With February Half Term around the corner we wanted to inform you that 'Fit For Sport' will be running holiday kids camps from the 17-21st February at the nearby Wyre Forest leisure centre. Please see the link below for more information.
Please see below the Mass dates for the Spring Term.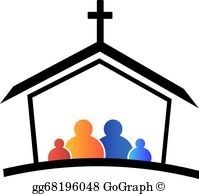 | | | |
| --- | --- | --- |
| Date | Time | Year Group |
| | | |
| 15th January 2020 | 9.30am | Y6 |
| 22nd January 2020 | 9.30am | Y5 |
| 29th January 2020 | 9.30am | Y4 |
| 5th February 2020 | 9.30am | Y3 |
| 12th February 2020 | 9.30am | Rec, Y1 & Y2 |
| 26th February 2020 (Ash Wednesday) | 9.30am | Whole School |
| 4th March 2020 | 9.30am | Y6 |
| 11th March 2020 | 9.30am | Y5 |
| 18th March 2020 | 9.30am | Y4 |
| 25th March 2020 | 9.30am | Rec, Y1, Y2 & Y3 |
| 3rd April 2020 (Friday) | 10.30am | Whole School |
| 22nd April 2020 | 9.30am | Whole School |
| 29th April 2020 | 9.30am | Y6 |
| 6th May 2020 | 9.30am | Y5 |
| 20th May 2020 | 9.30am | Y4 |
| 3rd June 2020 | 9.30am | Y3 |
| 10th June 2020 | 9.30am | Rec, Y1, Y2 |
| 17th June 2020 | 9.30am | Y6 |
| 24th June 2020 | 9.30am | Y5 |
| 1st July 2020 | 9.30am | Y4 |
| 8th July 2020 | 9.30am | Rec, Y1, Y2 & Y3 |
| 16th July 2020 (Thursday) | 6pm | Y6 Leaver's Mass |
| 17th July 2020 (Friday) | 10.30am | Whole School Mass |
THE ALTAR SERVERS' ROTA HAS BEEN DISTRIBUTED. IF YOU REQUIRE ANY FURTHER DETAILS PLEASE CONTACT THE SCHOOL OFFICE.
PLEASE REGULARLY CHECK THE DIARY DATES FOR ANY UPDATES.
CAN WE PLEASE REMIND YOU THAT VIOLIN LESSONS ARE ON A MONDAY AND CLARINET LESSONS ARE ON A FRIDAY. PLEASE CAN YOU ENSURE THAT YOUR CHILD BRINGS THEIR INSTRUMENT INTO SCHOOL WITH THEM ON THE RELEVANT DAYS. MANY THANKS.
| | | |
| --- | --- | --- |
| DATE | TIME | EVENT |
| 12th February | 2pm | Reception Phonics Workshop |
| 13th February | | Y5 Pyramid Concert |
| 17th - 21st February | | Half Term |
| 5th March | | World Book Day |
| 9th - 13th March | | Science Week |
| 23rd March | 5.30 - 7pm | Parents' Evening 1 |
| 30th march | 3.30 - 6pm | Parents' Evening 2 |
| 2nd April | 2pm | Easter Performance KS2 School Hall |
| 6th - 17th April | | Easter Break |
| 8th May | | May Day Bank Holiday |
| 25th - 29th May | | Half Term |
| 1st June | | TED Day |
| 13th June | 12pm | First Holy Communion |
| 14th July | 9.15am | KS1 Sports Day |
| | 12.45pm | KS2 Sports Day |
| 15th July | | Back Up Sports Day |
| | 3.30-6pm | Drop in Parents' Meeting |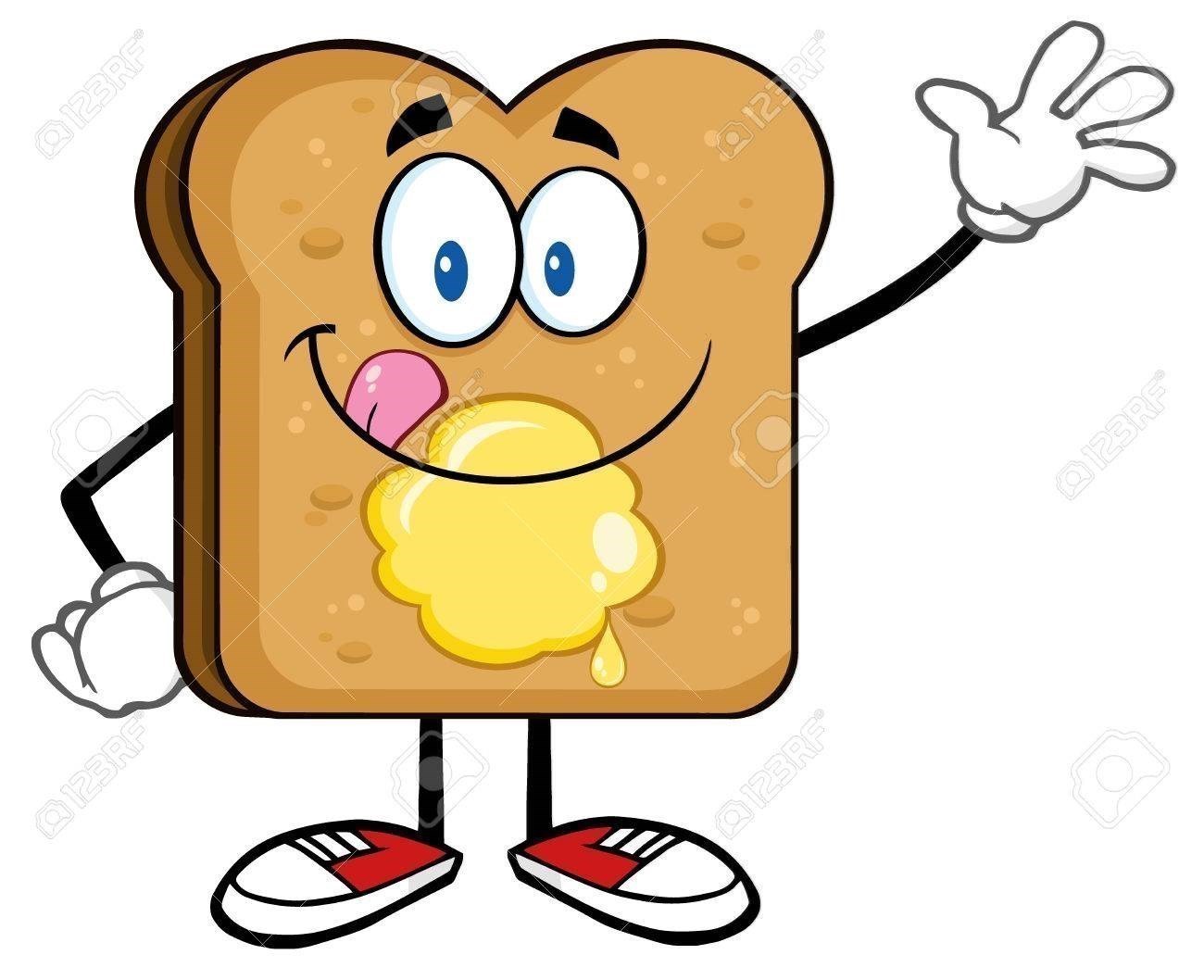 Toast is available to the children on the following days:
KS2 will only be able to buy toast on a Tuesday break time.
KS1 will only be able to buy toast on a Thursday break time.
The cost per slice will remain at 20p which is to be given to the class teacher in exchange for a token that the children will use to get their toast.
Thank you for your support in this venture.
PARISH BABY AND TODDLER GROUP: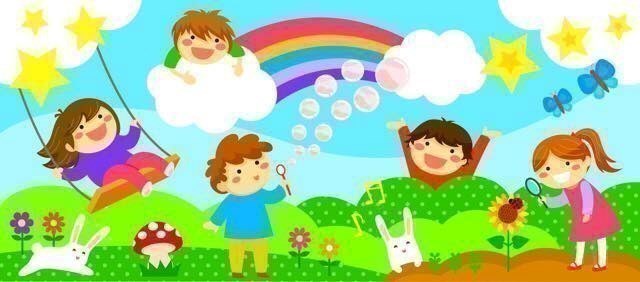 If you or anyone you know would be interested in going along to the Parish's Baby and Toddler group, the sessions are held on Wednesdays in term time from 9-11 am (except the last Wednesday of the month). We welcome newborn up to pre-school children and their parents. Your first session will be free of charge and thereafter will be 80p. This cost includes refreshments for you and your child. We have an array of toys and activities for you and your child to enjoy and this is also a great opportunity to meet and socialise with other families. If you have any enquiries, please see the Facebook page 'St Ambrose Toddlers Kidderminster'.
This initiative allows vital funds to be available to our Parish in order to meet its financila obligations. There is a total prize fund of £2,500 equating to monthly prizes of £75, £50 and £25 along with the 'Big Christmas Draw' with prizes of £400, £200 and £100. The cost for this initiative is £24 per annum, payable monthly, quarterly, half yearly or annually in Jnauary. We would love to welcome many more new members. If you wish to join the 200 club please fill in a form that will be available from the school office or at the back of the Church and return to either the office or the rectory.
For further information please contact either Janine Nicholls or Martin Grovenor using the details on the application forms.
MASS TIMES AND PARISH INFORMATION: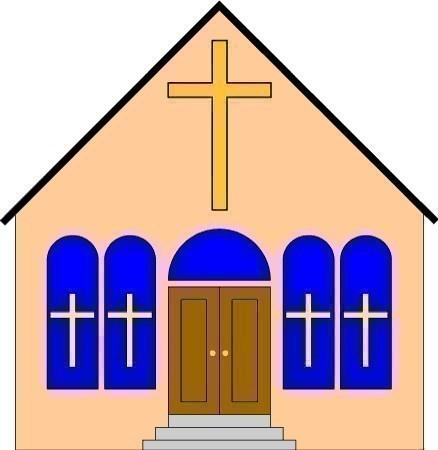 Saturday 11:45 am - 12:45 pm, and by request.
Please see the attached poster detailing the Montini Group meetings for 2019/2020.