Tomorrow at 12 o'clock our Year 3 children will make their First Holy Communion at Saint Ambrose Church. This is a major part in the life of a Catholic so we hope you will remember the children and their families in your prayers.
Miss Ballard has asked me to pass on her thanks for all the cards and good wishes she received before her operation. It was wonderful to see so many Year 3 parents at the coffee afternoon on Wednesday. It has certainly helped Mr. Bromley to get to know the children and families quickly.
Today Year 4 have visited the Thinktank in Birmingham. They had a fantastic day taking part in a range of scientific activities and challenges throughout the museum.
We now have the most beautiful prayer garden at the heart of our school. This is such a tranquil space and a space which has a real prayerful feel to it. Children can now regularly use this space for prayer, particularly at this time of year. Parents are most welcome to access this space at the end of the school day.
The Dads and Lads group have worked really hard this week to build the tallest paper towers that I have seen! We hope you are looking forward to the session which will be held this Saturday.
| | | | |
| --- | --- | --- | --- |
| Year Group | This Week | This Term | This Year |
| Whole School | 94.4% | 95.9% | 95.3% |
| Reception | 94.7% | 95.9% | 94.1% |
| Year 1 | 91.0% | 96.1% | 95.4% |
| Year 2 | 92.6% | 97.0% | 96.1% |
| Year 3 | 96.1% | 93.5% | 94.7% |
| Year 4 | 97.6% | 95.6% | 95.3% |
| Year 5 | 94.3% | 96.2% | 95.8% |
| Year 6 | 94.8% | 96.8% | 95.5% |
| | | | |
Mrs Maxwell and Miss Holtom will be available on Thursday from 9.10-9.40 am to support any parents with attendance concerns. Please just pop in and have a coffee, biscuit and a chat.
NON-UNIFORM DAY FRIDAY 15TH JUNE FOR THE SUMMER FETE
Early Years and Key Stage One children can wear their own clothes and instead of bringing a a £1 could we please ask that you send in a jar/small plastic container filled with sweets.
Key Stage Two children can wear their own clothes and we ask that you send in a bottle for the fete. This could be a bottle of alcohol that is in date, squash, lemonade, bubble bath etc. Thank you.
Thank you to everyone who parks on the road when they drop off their children at school. If you need assistance and require a space in the school car park, please speak to Mrs Brocklesby.
PARENT'S AND FRIEND ASSOCIATION
We are holding our school summer fete on Sunday 1st July after Mass at 12pm, please keep the date free as every class will be dancing at the fete.
Every class is learning a dance from a different decade, and they will be performing their dance in the playground on Sunday 1st July 2018, at the School Fete.
The dance performances will begin at about 12.30pm, and the running order will be as follows:
PLEASE CHECK THE RUNNING ORDER AS WE HAVE MADE A CHANGE
Your class teacher will let you know closer to the time about what children need to wear for their performance.
If you have any unwanted gifts at home or know of a business that would like to donate towards our raffle we would be truly grateful. Also, if you have unwanted bottles of drink or teddies for our tombola and if any Mums, Dads, Nans or Grandads that bake could donate some homemade cakes these will also be gratefully received.
We are short of helpers and would really appreciate parents' or grandparents' help on the day. Please let the office know if you are able to help.
Cakes, biscuits and goodies for the tombola (tins, packets of food, sweets, toiletries, bottle of wine etc - good quality, in-date items only please)
Guess the number of jellybeans in the jar. Tickets are 50p for one and three for a £1 and will be sold after school by the year six children.
Name the Gorilla. Tickets are £1 and are sold after school by Charlotte Strong and Clare Rutter.
Freezepops available today after school for 20p or 30p.
The cake sale organised by Year 4 will now be on Friday 15th June. Cakes will be available to buy after school.
Keep up to date with all PFA events by visiting their Facebook page at https://www.facebook.com/StAmbrosePTA/
Today Mrs Brocklesby was joined by seven children for afternoon tea and I was so pleased that they were chosen for demonstrating the virtues 'Grateful and Generous'.
Well Done to everyone who received a certificate this week.
The next Star Assembly is Monday 11th June.
The children have really enjoyed the sunny weather over the last few weeks. Please note, we are unable to apply sun cream to children during the day. We would therefore recommend you apply plenty of sun cream before they leave for school. Can we also recommend children bring a sun hat - please ensure their name is clearly written inside. Thank you.
We will be having a spectacular evening of music at Kidderminster Town Hall on Wednesday 11th July at 6:45pm where our choir, bell plates, clarinetists and all of our talented musicians will be performing. Tickets will be available from the school office at £5 an adult and £1 per child. Further details will be sent out after half term.
Could we ask all parents to return the music interest slip as soon as possible so that we can set the correct service level agreement and price for next year. Even if this is just to give notice that your child does not wish to continue next year.
Thank you to everyone who has already contributed to the building fund, these contributions are vital to help the Academy Committee of the school raise the funds they need to maintain and develop the school building so that our young people - your children - can continue to be educated in good and improving surroundings.
HELP US WIN £5000 FOR OUR LIBRARY
Our school needs you! Help us win £5,000 of National Book Tokens for the school library - and get £100 for yourself! Just enter the competition online, it only takes a minute: http://po.st/schools18
We were delighted that some parents were able to join us for our end of the school day collective worship in Year 1 yesterday and in Year 5 today at 2.50pm.
| | | |
| --- | --- | --- |
| DATE | EVENT | TIME |
| | | |
| | | |
| | | |
| Tuesday 12th June | Year 6 Young Citizens Challenge. | |
| | | |
| Monday 18th June | Reception trip to Bishopswood | |
| Tuesday 19th June | Year 3 trip to Shrewsbury Museum | |
| Wednesday 20th June | Year 1 trip to Warwick Castle | |
| Friday 6th July | Year 2 trip to The Wyre Forest | |
| Wednesday 11th July | Town Hall Concert | 6:30pm |
| | |
| --- | --- |
| HOUSE | HOUSEPOINTS TOTAL |
| Ashley | 1974 |
| Leveson | 1603 |
| Oldcorne | 2322 |
| Wall | 1512 |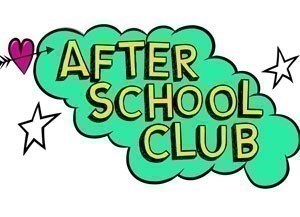 | | | | |
| --- | --- | --- | --- |
| Club | Year Group | Day | Time |
| Multi-Sports Club | Year 1-4 | Monday | 3.10 - 4.10pm |
| Rounders Club | KS2 | Tuesday | 3.10 - 4.10pm |
| Choir | KS2 | Thursday | 3.10 - 4pm |
| Bell Plates | KS2 | Friday | 3.10 - 4pm |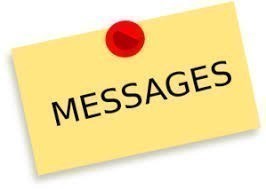 | | |
| --- | --- |
| YEAR GROUP | MESSAGE |
| WHOLE SCHOOL | CAN WE PLEASE ASK YOU TO BE EXTRA VIGILANT IN CHECKING AND TREATING YOUR CHILD'S HAIR FOR HEAD LICE. IF LICE ARE SPOTTED IN YOUR CHILD'S HAIR YOU WILL BE CONTACTED TO COLLECT THEM FROM SCHOOL TO TREAT THEM. |
| | |
| | |
| | |
| | CAN WE KINDLY ASK THAT WHEN MAKING PAYMENT TO SCHOOL YOU PUT THE MONEY INTO AN ENVELOPE CLEARLY LABELLED WITH YOUR CHILD'S NAME AND YEAR GROUP AND WHERE POSSIBLE TO BRING IN THE EXACT CHANGE. THIS PREVENTS ANY DISCREPANCIES. THANK YOU. |
| | CAN YOU PLEASE ENSURE THAT YOUR CHILD'S P.E. KIT IS IN SCHOOL EVERY DAY AS WE HAVE LOTS OF ACTIVITIES PLANNED FOR THE SUMMER TERM. CAN YOU ALSO CHECK THAT YOUR CHILD'S TRAINERS/PUMPS FIT CORRECTLY. |
| | If your child has school dinners please can we ask that you make meal choices and bring payment in no later than the Wednesday of the week before. |
| | |
| | Please can we remind you that the Summer Uniform is a yellow summer dress with white socks, not grey. |
| RECEPTION | Please bring in your child's consent forms and money for the Bishopwood trip. |
| | Our class assembly is next Friday. Please can parents make sure children know their lines. |
| | Please keep sending in your child's WOW vouchers to celebrate anything positive that they do at home and also please read with your child 5 times a week. |
| | |
| | |
| | |
| YEAR 1 | Please continue to practise the phonics sheets of real and nonsense words during the half term holiday. (There are no spellings as phonics homework needs to be done as frequently as possible please). |
| | |
| | Please read at least 5 times every week and record all reading in your child's reading record. Many thanks. |
| | Warwick Castle Trip - please complete and return forms and money by 13th June. |
| YEAR 2 | Letters for the trip to Wyre Forest have gone out - please could all forms and money be returned to the office as soon as possible. |
| | |
| | |
| | |
| YEAR 3 | Please ensure that you are encouraging your child to read 5 times a week and to also practice their spellings and times tables. |
| | Please bring in your child's consent forms and money for the Shrewsbury Museum trip. |
| YEAR 4 | Please encourage your child to complete all homework in their homework books before handing them in and that they have carefully read through their work checking for errors. |
| | |
| | |
| | |
| | |
| YEAR 5 | Please can forms and money for the Pioneer Trip be handed in ASAP. |
| | |
| | |
| | Please can you ensure children remember goggles with their swimming kits. |
| | Please make sure your child has their P.E. kits in school all week after half term. |
| YEAR 6 | If your child wants lunch on the Hagley Transition Day please follow the link on the letter that they had about Transition Day to confirm your child would like a lunch provided. |
| | Please can Hagley Transition Day forms be returned ASAP. |
| | |
| | Next Tuesday we will be going to the Young Citizens Challenge. Please provide lunch and suitable clothing for weather e.g. rain coat/sun hat and 2 bottles of water for lunch and the afternoon. |
We have places available in Reception for 2018, Year 2, Year 3, Year 4 & Year 6. If you know of anyone who would be interested please refer them to the school office in the first instance. Many thanks.
PARISH BABY & TODDLER GROUP.
The Parish baby and toddler group is under new management. If you or anyone you know would be interested in going along the sessions are held on a Wednesday from 9-11am. We welcome newborn up to pre-school children and their parents.
Your first session will be free of charge and thereafter will be 80p. This cost includes refreshments for you and your child.
They have an array of toys and activities for you and your child to enjoy and this is also a great opportunity to meet and socilaise with other families.
If you have any enquiries please see the Facebook page 'St Ambrose Toddlers Kidderminster'.
PARISH EVENT - CATHOLIC MEN'S SOCIETY
SEVERN ARTS MUSIC LESSONS
Skools Out currently have a vacancy. If you would be interested in applying for the position please either see Monica Preedy or call 07548945125.
The Simply Limitless Wellbeing Centre positioned in a quiet location in Puxton Lane by the River Stour in Kidderminster invites you to join in a whole host of activities that are targeted for your optimum health and wellbeing. A warm welcome is given to all!
During the Easter break Simply Limitless will be holding and hosting a number of activities. Please click on the link below and see the attached flyers for further information.
If you do not have your child's login details for 'Times Tables Rockstars' 'Education City' and/or 'Oxford Owl' please speak to the school office where they will be able to assist you.
Mrs Holder is also running a 'Homework Club' during school hours for anyone having difficulties logging on or completing the homework tasks set online by the teachers.
Please remember to use the following homework resources with your children. They are fun and exciting ways to encourage learning and understanding.
Mass will be led by Year 4 on Wednesday 6th June. All welcome.
Saturday 11:45am - 12:45pm, and by request.
ALTAR SERVERS FOR SUMMER TERM.
CHILDREN'S OUT OF SCHOOL ACHIEVEMENTS
We would like to celebrate our children's extra cirricular achievements. Please see below the children who have received awards for theor amazing abilities.
| | | |
| --- | --- | --- |
| NAME | YEAR GROUP | ACHIEVEMENT |
| Scarlett M-F | Reception | 3rd place in dance competition. |
| | | |
| Isla P | Reception | medals from dance competition. |
| Krystian G | Year 1 | Football medal for winning his match. |
| Danny M | Year 1 | His football team won their tournament and he also got parents player. |
| Harley V | Year 1 | Football trophy for top goal scorer. |
| Luke V | Year 4 | Football trophy and parents player. |
Well done to all of the children for their achievements. If any other children have talents or awards, trophies etc.. please allow them to bring them in for recognition at school.
Stars of the Week
Diary Dates
Attendance
Class Assemblies