| | |
| --- | --- |
| HOUSE | HOUSEPOINTS |
| Ashley | 409 |
| Leveson | 346 |
| Oldcorne | 188 |
| Wall | 248 |
The Stars of the Week Assembly is always my favourite moment of the week but from January I will also be inviting one pupil from every class to join me for afternoon tea on a Friday afternoon. The pupil will be selected by their class teacher for demonstrating the chosen virtues and values.
There is a strong link between attendance and achievement and therefore it is very important that your child attends school every day unless there are exceptional circumstances. We are very excited that we need to buy over 60 selection boxes to reward children who will have 100% attendance this term.
It was wonderful to see and hear so many children singing at the Christmas Fair. I was so proud of everyone, particularly when so many parishioners commented on the fantastic singing.
CHRISTMAS CARD COMPETITION
Everyone involved in organising the Christmas Card competition has asked me to thank everybody who entered. Apparently it was not an easy job to choose the winner but after a lot of deliberation Aleksandra Leszczak from Year 2 was chosen. Well Done Aleksandra.
Well what a wonderful way to celebrate the Feast Day of Saint Ambrose. Father Lamb joined us at school for lunch and he was so thrilled with the presentations from every class that celebrated his 25 years in the Parish.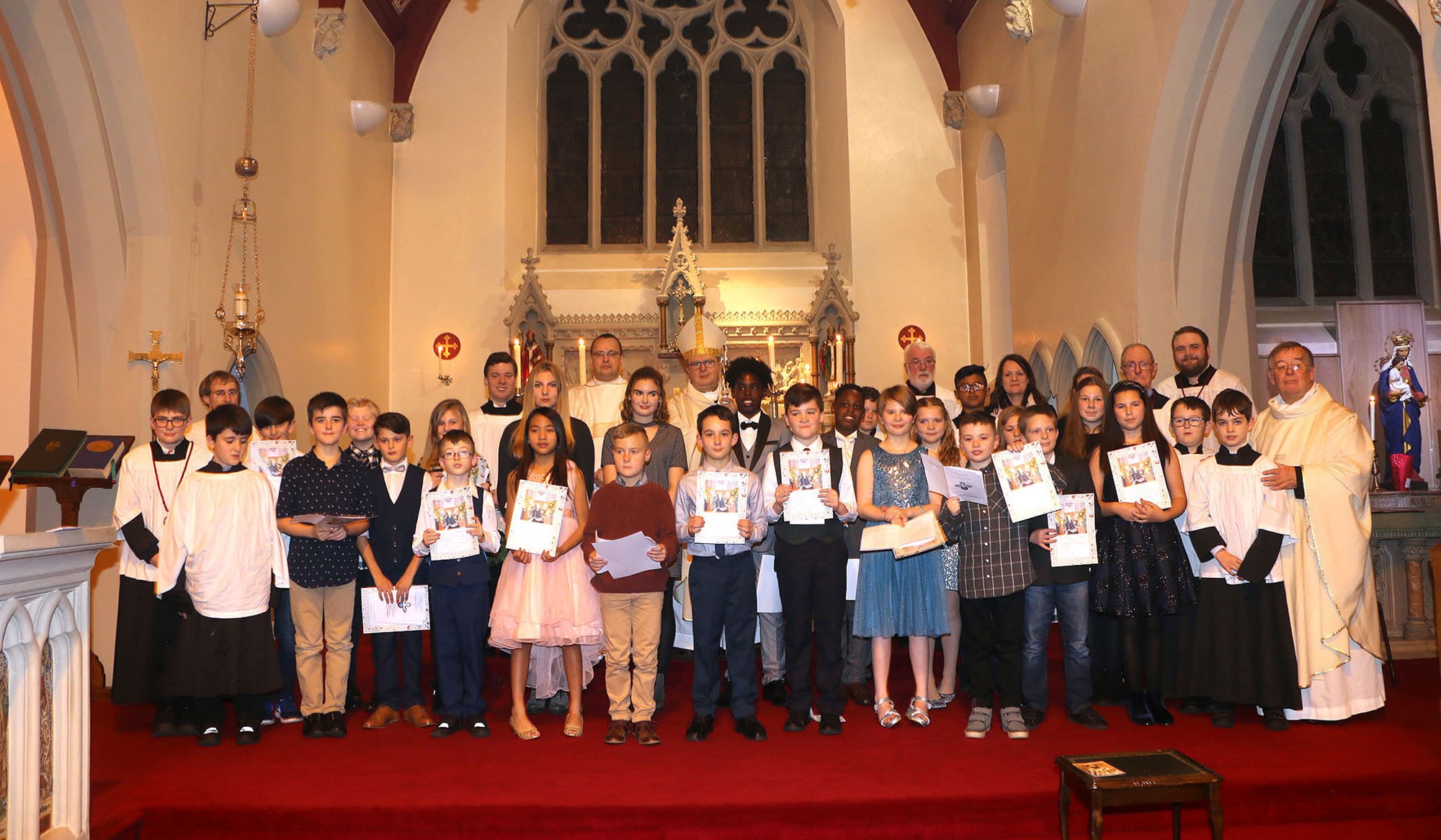 Congratulations to: Kristine Barrera, Matthew Conway, Kajetan Debicki, Gianluca D'Oriano, Shannon Flavin, Thomas Harris, Lewis Kennedy, Maciej Klosinski, Aleksandra Kramrz, Domenico Mwaniki Malara, Giorgio Paris Malara, Alannah Martin, Leyton McCormack, Maisie Moran, Georgia Neale, Lucas Newton, Natalia Nowy, Christopher Parker, Filip Poleski, Weronika Siedlecka, Eve Werrett.
The above children were confirmed by Bishop Robert Byrne yesterday evening. It was a wonderful celebration where we were joined by families and friends. I would like to personally thank Father Lamb, Miss Crumpler, Mrs Joyner, Miss Holtom, Joel Douglas, Charles and Danuta Duncombe, for all their help to prepare the children for this important stage in their lives.
EDEN FRANCIS - SPORTS FOR CHAMPIONS
This week we were visited by Eden Francis an Olympic athlete. Every child took part in an exciting fitness circuit and then enjoyed an inspirational assembly led by Eden.
Thank you for all your sponsorship money, we will be sending our fantastic donation to the Kemp Hospice next week.
YR, Y1 & Y2 LITTLE OWL FARM TRIP
The Reception Children and Key Stage 1 Children, Staff and Parent helpers had a fantastic time at Little Owl Farm. As you can see from the photographs everyone enjoyed seeing the animals and visiting Santa.
Horsefair Christmas Fete-Amelia Street and Madison Mole are both supporting the local fete as Amelia is singing in the choir and Madison is helping Santa. Well Done Girls. Please go along to support your local community on Saturday 9th December 12-4pm. There will be a band, stalls, singers, crafts, Santa's Grotto and Christmas tree lights switch on.
On Wednesday evening I attended an impressive violin concert at Saint George's Church featuring our violinists. It was an absolute pleasure to watch and listen to the range and abilities of all children, who were a credit to themselves and the school. Many thanks for the tremendous support from friends and family, the children really welcomed such an appreciative audience.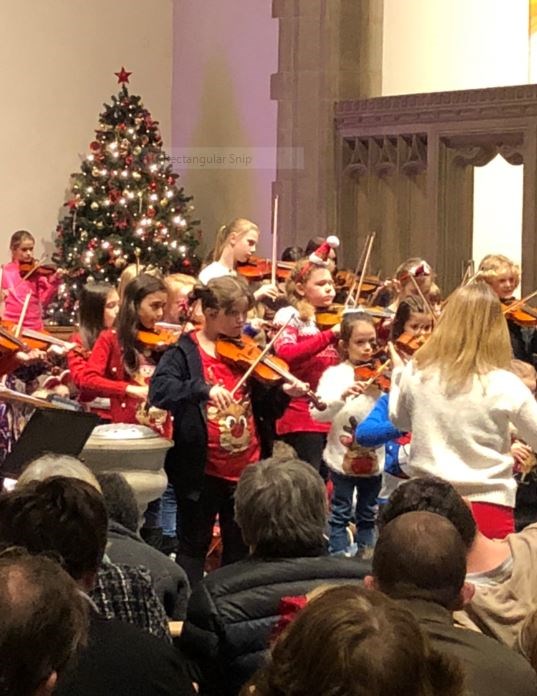 Mrs Neri would like to extend a big thank you to all parents and grandparents who attended the Year 5 Shang Dynasty Exhibition. We received some amazing feedback, thank you.
PARENT ACADEMY REPRESENTATIVE
Three nominations have been received for the vacancy for a Parent Academy Representative. Next week you will receive the Candidates statements and your ballot paper.
CONSULTATION ON ADMISSION POLICY 2019/20
Our School has reviewed and updated our Admissions Policy for 2019-20 for which the consultation period runs from Friday 24th November 2016 to Friday 5th January.
The draft 2019-20 policy can be viewed on the school website by selecting Parents' Information then Admissions
Below you can see the proposed change highlighted in red.
If you wish to read the policy and raise any objections or queries, your responses should include your full name, title and contact details. Please address your correspondence to Mr Michael Burford, Clerk to Academy Committee at the school address by Friday 5th January.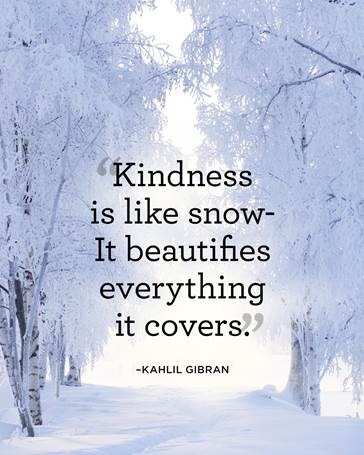 Saturday 11:45am - 12:45pm, and by request.
| | |
| --- | --- |
| DATE | ALTAR SERVERS |
| W/C 11th December | Finn R and Thomas B |
| W/C 18th December | Matthew C and Max C |
Mass will be led by Year 6 on Wednesday 13th December. All welcome.
The children were suitably excited today by the snow. Please keep an eye on the school website and listen to local radio for information on school closures.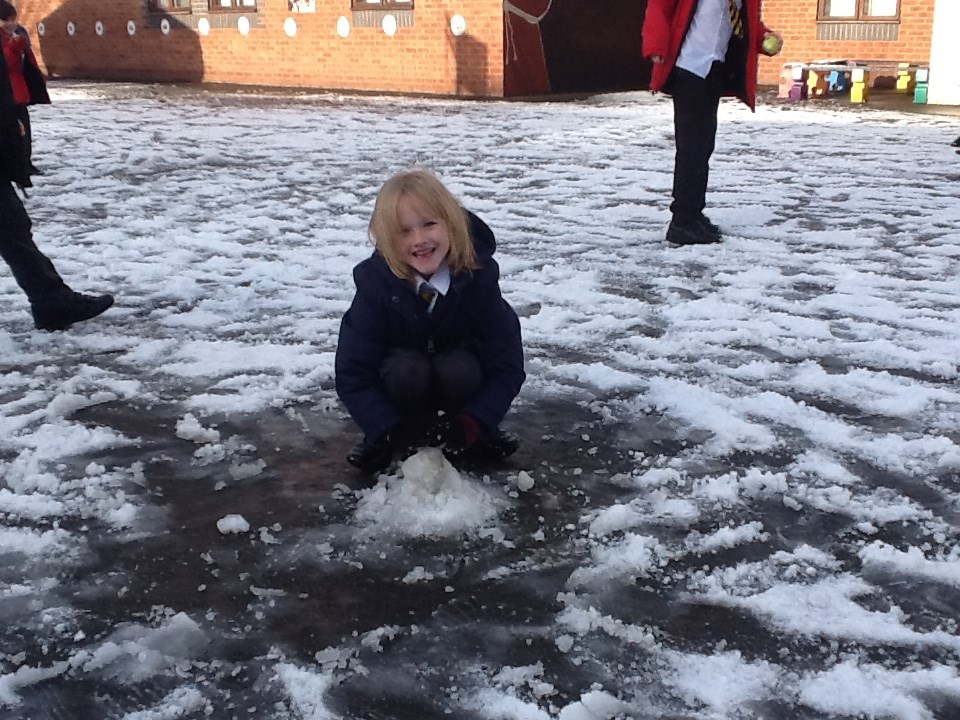 CAN WE PLEASE KINDLY ASK FOR ANY DONATIONS OF GREY/DARK COLOURED BOYS TROUSERS/JOGGERS AND BOYS UNDERPANTS FOR SPARES.
| | | |
| --- | --- | --- |
| Monday | Multi-Sports | 3.15 - 4.15pm |
| Monday | Sports leader | 3.10 - 4.10pm |
| Tuesday | Football | 3.10 - 4.10pm |
| Thursday | Choir | THERE WILL BE NO CHOIR NOW UNTIL THURSDAY 11TH JANUARY 2018 |
| Friday | Hockey | 3.10 - 4.15pm |
For anyone whose children are due to start school in September 2018 you must make your application online by 15th January 2018.
We have places available in Year 2, Year 3, Year 4 & Year 6. If you know of anyone who would be interested please refer them to the school office in the first instance. Many thanks.
All classes have been given login's for 'Oxford Owl', a website where they can read books online for free.
Please encourage your child to use this resource to read a wide range of books at home.
Stars of the Week
Diary Dates
Attendance
Class Assemblies