Date: Friday November 3rd
Welcome back; I trust you had a happy half term holiday. It's lovely to see the children after the week away and I know they have been working hard to learn new skills. Our aspiration for this term is 'independence' so I'm sure you will support us in teaching the children to take more responsibility for their learning, behaviour and belongings. In assembly on Monday, I talked to the children about celebrating the Solemnity of All Saints, where the whole Church rejoices with those whom have died who now live in the joy of Heaven. It was wonderful to celebrate together at Mass on Wednesday with the children, staff, parents and parishioners. Please pop into the waiting area whenever you have a spare moment to write in our Book of Remembrance so that we can remember and pray for any loved ones.
Every year at Saint Ambrose's we help the charity Poppy Appeal for all of the soldiers who died for our country. Next week we will sell poppy bracelets and wristbands to the children for £1 and we will donate the money to the Poppy Appeal charity. We do this for all of the fallen soldiers as this is something we can do in return. Everyone can help and join in to raise and donate money to the Poppy Appeal charity. At Saint Ambrose's we will have a 2 minutes silence on November 10th at 11am to remember all of the soldiers who served for us and to show that we are thankful for what they did for our country. All ages can help, from Reception Class to Year 6.
The school was full of happy children on Thursday morning when the school photographer took everyone's photograph. We look forward to sending home the proofs next week with all the details on how to order your photographs. I have been told they will make brilliant Christmas presents!
We are so proud of all our pupils but this week we have some fantastic achievements to share with you! The Year 6 basketball team won their first match against Saint Wulstan's- well done everyone and thank you Mr Carter and Miss Ballard for training the team. Lilli-Rose Cooper in Year 2 has taken part in a dance competition in Pershore winning 4 medals-well done Lilli-Rose and keep up the hard work. Zach Jenkins in Year 3 has earned a medal for taking part in a mud run-well done Zach.
Yesterday I had the pleasure of spending time in Year 4 and I was amazed at the quality of the writing. I would just like to share an extract from a story called the 'The Beautiful Village' written by Jacob Rutter.
'The glittering, glistening sun shone from the heavens onto a peculiar, ghostly house. Mike lived here, the most villainous, vicious villain ever.'
Do you know anyone called Mike?????
FOSAS will be hosting a 'family quiz night' on Thursday 16th November at 6pm in the school hall. The quizmaster is Mr Holtom who has hosted quizzes at school previously and I have heard the quizzes are always good fun. I am looking forward to joining in the fun this year.
On Monday we have a theatre company in school performing for Key Stage 1 and then Key Stage 2. Two friendly characters called Felicity Fox & Cool Cat will take the children on a tour of Tweet Town!! The play will deliver a valuable message giving everyone the tools and tips to be safe and raise the importance of E-safety. We are very grateful to FOSAS who have contributed towards the cost of the production but to also raise money towards the cost we are asking every child to bring £1 to school on Monday-thank you for your continued support.
Year 1 Phonics Sessions for Parents
All Year 1 Parents have been invited to a 'Come and See' Phonics session next week. Miss Brewer will show you around all the Phonics groups during the 'Come and See' session. After seeing all the groups in action, there will then be time for you to go back to your child's group to sit and work with them. If you haven't managed to book a session please contact the school office on Monday morning.
PARENT ACADEMY REPRESENTATIVE FOR ST. AMBROSE'S
There is currently a Parent Academy Representative vacancy at Saint Ambrose's. The maximum term of office is 4 years. The Academy Parent Representative plays a key part in the life of their school and in turn the Saint Nicholas Owen Multi Academy. Focusing on whole-academy development, representing the views and opinions of parents and working closely with other Representatives of the Academy committee, this role is vital for the success of the Academy. If you would like some further information or an application form, please contact the school office.
School Life- Our school's website and communication platform.
Are you receiving the push notifications?
Thank you for keeping us informed and hopefully now by working together we have solved any teething problems encountered with the push notifications. Mike Geer from school life ensured we were all receiving all the notifications at parents evening but just in case anyone is still having difficulties, he will be on the playground under the shelter from 3pm-3.30pm today.
To everyone at St Ambrose's,
I would like to take this opportunity to thank you for the many kind messages, prayers and offering of Masses that I have received. Following a successful operation I start my treatment next week. Everyone is keeping me up to date with the wonderful things that are happening in school and I look forward to seeing you in the not too distant future.
LAST CHANCE-You have received a letter about the Parish 'Christmas Card Competition' so please encourage your child/children to send in their entry with £1 by FRIDAY 10TH NOVEMBER. Please remind your child/children to design a Christmas card with a religious theme and use the template provided by Miss Crumpler.
THE NEXT AWARDS ASSEMBLY WILL BE MONDAY 6TH NOVEMBER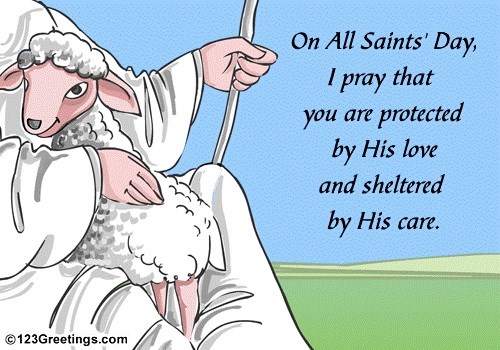 Congratulations to Father Lamb
Congratulations to Father Lamb on his dedicated service to the Parish of St. Ambrose's for the last 25 years. Also, the school would like to thank him for all of his help and support during this time.
Saturday 11:45am - 12:45pm, and by request.
W/C 6/11/17 - Luca B & Lewis K.
W/C 13/11/17 - Sebin J & Christopher P.
Mass will be led by Year 6 on Wednesday 8th November. All welcome.
| | | |
| --- | --- | --- |
| Monday | Multi-Sports | 3.15 - 4.15pm |
| Monday | Sports leader | 3.10 - 4.10pm |
| Tuesday | Football | 3.10 - 4.10pm |
| Thursday | Choir | 3.10 - 4pm |
| Friday | Hockey | 3.10 - 4.15pm |
CHANGES TO CLUBS NEXT WEEK
SPORTSLEADER CLUB WILL BE ON THURSDAY 9TH NOVEMBER.
CHOIR WILL BE ON WEDNESDAY 8TH NOVEMBER.
KS1 AND LOWER KS2 PHONICS
Miss Brewer will be holding a phonics session for all KS1(YR, Y1 & Y2) and Lower KS2(Y3 & Y4) on the week beginning the 6th November. There is a sign up sheet in the main entrance
For anyone whose children are due to start school in September 2018 you must make your application online by 15th January 2018.
PLEASE CAN WE ASK THAT YOU DO NOT USE THE CAR PARK AT DROP OFF AND PICK UP TIMES. NOT ONLY IS IT DANGEROUS AT THESE BUSY TIMES A MEMBER OF STAFF'S CAR HAS ALSO BEEN DAMAGED THIS WEEK.
We have places available in Year 2, Year 3, Year 4 & Year 6. If you know of anyone who would be interested please refer them to the school office in the first instance. Many thanks.
You are invited along to a weekly meeting of Faith sharing and discovery with the Montini Group. They will be holding meetings every Tuesday in Church at 7.45pm.
All classes have been given login's for 'Oxford Owl', a website where they can read books online for free.
Please encourage your child to use this resource to read a wide range of books at home.
Stars of the Week
Diary Dates
Attendance
Class Assemblies