Today at Mass, we celebrated the Feast Day of Saint Peter and Saint Paul. The message Father Lamb gave us, was how friendship with Jesus can change our lives and the world.
Please join us for Mass on Sunday at 11 am at Saint Ambrose Church where children from school will be reading and altar serving. Please then come along to the school fete. If any boys would like to serve, please go to the Sacristy by 10.45 am
PARENT'S AND FRIEND ASSOCIATION
The PTA have raised an amazing £151 from selling freezepop's on the playground after school. Thank you for your continued support.
The school fete is fast approaching! Please come along on Sunday from 12pm to support the school. The PTA still needs help to run the stalls so please contact the PTA via their Facebook page: https://www.facebook.com/StAmbrosePTA/
Every class has learnt a dance from a different decade, and they will be performing their dance in the school hall this Sunday, at the School Fete.
The dance performances will begin at about 12.45pm (please take your son or daughter to the school hall 5 minutes before their dance is due to start) and the running order will be as follows:
2010s - Reception - 12.45pm (children please wear shorts and a bright t-shirt)
2000s - Year 6 - 1.00 pm (children please wear something bright to represent a firework)
1990s - Year 4 - 1.15 pm (children please wear shorts and a t-shirt and a cowboy hat)
1980s - Year 2 - 2.00 pm (children please wear sportswear)
1970s - Year 1 - 2.15 pm (children please wear shorts and a bright t-shirt)
1960s - Year 5 - 2.20 pm (children please wear jeans/shorts and a white t-shirt)
1950s - Year 3 - 2.25 pm (children please wear comfortable dance wear)
Sports Day will be held at Holy Trinity School on Monday 16th July with a back up day of Wednesday the 18th. On the day, please ensure you apply plenty of suncream to your child. Please also make sure that your child has sufficient water, a sunhat and appropriate clothing including a t-shirt in their house colour. (Please see below).
KS1 will take place from 9:15am-11:30am and KS2 from 1:00pm-2:45pm. Results will be announced at 2:50pm. Please note that there is limited parking at Holy Trinity.
| | |
| --- | --- |
| House | Colour |
| Ashley | Red |
| Leveson | Blue |
| Oldcorne | Yellow |
| Wall | Green |
MR MALLINSON AND THE HAGLEY BAND
On Thursday we were very fortunate to be visited by Hagley School's Reggae Band!
Mr Mallinson and the students from Hagley High School came to our school with a wide range of instruments to play. The Band taught us some new songs and dances!
Guess the number of jellybeans in the jar. Tickets are 50p for one and three for a £1 and will be sold after school by the year six children.
Name the Gorilla. Tickets are £1 and are sold after school by Charlotte Strong and Clare Rutter.
FREEZEPOP SUMMER - Freezepops available for 20p or 30p
In regards to your child's progress, you will receive a concise report detailing your child's progress in all subject areas throughout the academic year on Monday 9th July. There will be an opportunity to discuss the report if you have any questions on Wednesday 11th July or Wednesday18th July. You will be able to book an appointment on School life from Monday 9th July.
| | | | |
| --- | --- | --- | --- |
| Year Group | This Week | This Term | This Year |
| Whole School | 94.6% | 96.0% | 95.3% |
| Reception | 93.7% | 95.5% | 94.2% |
| Year 1 | 94.7% | 96.3% | 95.5% |
| Year 2 | 95.6% | 96.8% | 96.2% |
| Year 3 | 89.3% | 93.8% | 95.7% |
| Year 4 | 95.5% | 96.2% | 95.5% |
| Year 5 | 96.0% | 96.4% | 95.9% |
| Year 6 | 97.6% | 96.6% | 95.5% |
| | | | |
Well Done to everyone who received a certificate this week.
The next Star Assembly is Monday 2nd July.
We would like to thank our violin teacher Mrs Howells and Mrs Thomas from Severn arts who organised a wonderful violin concert at Kidderminster town hall. Nearly 100 children from the schools in Kidderminster came together to play a range of beautiful music. Children from St Ambrose did us all proud with their performances.
We had a wonderful afternoon for our World Cup themed maths super learning activities. We designed football kits with repeating shape patterns, made nets of footballs with polydron and investigated who stole the World Cup by solving mathematical problems!
Last week we were made aware of a review of the School Crossing Patrol Service that is being undertaken by Worcestershire County Council. Currently, the proposal to review the need for a School Crossing Patrol Person on the Birmingham Road is being undertaken. This week you have received a letter to identify your views. Please send in your views so that we can share them with the County Council before July 13th. Alternatively, you can contact Mary Rayner who is a Local County Councillor by email at MRayner@worcestershire.gov.uk
Thank you for your support.
GAMING WORKSHOPS FOR PARENTS
We would like to invite you to attend an information talk about Gaming and Internet Use.
As I am sure you are aware, there are many games available for children to play online and also on their own in their own homes. Games which are mostly free have become readily available, so children have the potential to access more games than ever before. The media have recently been reporting a concerning increase in the amount of time spent playing these games, by children. The game which they are playing are often not suitable for the age of the child concerned.
We feel it is important that parents and carers are aware of the exact content of the games that their child is accessing and also how to keep in control of the screen time allowed in their homes. We will look at certain games in particular and also provide you with some material to help you ensure that your child is safe online and that their gaming is not to the detriment of their school and home life.
We hope that many of you are able to attend one of the talks. We will be running a morning and afternoon session on Friday July 6th at 9.20 am or 2 pm.
The children have really enjoyed the sunny weather over the last few weeks. Please note, we are unable to apply sun cream to children during the day. We would therefore recommend you apply plenty of sun cream before they leave for school. Can we also recommend children bring a sun hat - please ensure their name is clearly written inside. Thank you.
We will be having a spectacular evening of music at Kidderminster Town Hall on Wednesday 11th July at 6:45pm where our choir, bell plates, clarinetists and all of our talented musicians will be performing. Tickets will be available from the school office at £5 an adult and £1 per child. Further details will be sent out after half term.
HELP US WIN £5000 FOR OUR LIBRARY
Our school needs you! Help us win £5,000 of National Book Tokens for the school library - and get £100 for yourself! Just enter the competition online, it only takes a minute: http://po.st/schools18
St Ambrose School will be hosting a Teach Meet event for local schools and schools in the Saint Nicholas Owen Multi-Academy Company on Thursday 13th September from 4.30pm-6.30pm.
Our event entitled 'Communication is the key' will look at the importance of effective communication in schools.
On arrival teachers will have the opportunity to sample food from different countries to celebrate food from around the world. At the event we would like to celebrate the cultures in our community, so if you would be prepared to cook a traditional dish from a country of your choice please see a member of staff.
We were delighted that some parents were able to join us for our end of the school day collective worship in Year 5 today at 2.50pm.
| | | |
| --- | --- | --- |
| DATE | EVENT | TIME |
| | | |
| | | |
| | | |
| | | |
| Thursday 5th July | Year 5 trip to The Wyre Forest | All Day |
| Thursday 5th July | Year 4 Clarinet Concert | 9.10am |
| Friday 6th July | Year 2 trip to The Wyre Forest | All Day |
| Wednesday 11th July | Town Hall Concert | 6:30pm |
| | |
| --- | --- |
| HOUSE | HOUSEPOINTS TOTAL |
| Ashley | 2818 |
| Leveson | 2192 |
| Oldcorne | 2958 |
| Wall | 1957 |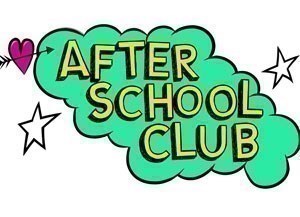 | | | | |
| --- | --- | --- | --- |
| Club | Year Group | Day | Time |
| Multi-Sports Club | Year 1-4 | Monday | 3.10 - 4.10pm |
| Rounders Club | KS2 | Tuesday | 3.10 - 4.10pm |
.PLEASE NOTE THAT CHOIR WILL BE ON WEDENSDAY OF NEXT WEEK
ALSO, BELLPLATES WILL BE ON THURSDAY OF NEXT WEEK.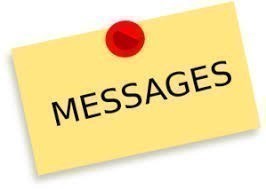 | | |
| --- | --- |
| YEAR GROUP | MESSAGE |
| WHOLE SCHOOL | CAN WE PLEASE ASK YOU TO BE EXTRA VIGILANT IN CHECKING AND TREATING YOUR CHILD'S HAIR FOR HEAD LICE. IF LICE ARE SPOTTED IN YOUR CHILD'S HAIR YOU WILL BE CONTACTED TO COLLECT THEM FROM SCHOOL TO TREAT THEM. |
| | |
| | |
| | |
| | CAN WE KINDLY ASK THAT WHEN MAKING PAYMENT TO SCHOOL YOU PUT THE MONEY INTO AN ENVELOPE CLEARLY LABELLED WITH YOUR CHILD'S NAME AND YEAR GROUP AND WHERE POSSIBLE TO BRING IN THE EXACT CHANGE. THIS PREVENTS ANY DISCREPANCIES. THANK YOU. |
| | CAN YOU PLEASE ENSURE THAT YOUR CHILD'S P.E. KIT IS IN SCHOOL EVERY DAY AS WE HAVE LOTS OF ACTIVITIES PLANNED FOR THE SUMMER TERM. CAN YOU ALSO CHECK THAT YOUR CHILD'S TRAINERS/PUMPS FIT CORRECTLY. |
| | If your child has school dinners please can we ask that you make meal choices and bring payment in no later than the Wednesday of the week before. |
| | |
| | Please can we remind you that the Summer Uniform is a yellow summer dress with white socks, not grey. |
| RECEPTION | Please keep sending in your child's WOW vouchers to celebrate anything positive that they do at home and also please read with your child 5 times a week. |
| | |
| | |
| | |
| YEAR 1 | Please ensure children who do Multi-sports club on Mondays have their PE kits back in school on Tuesday as we have limited spare PE kits - thank you. |
| | |
| | |
| | Please ensure earrings are removed for PE on Tuesdays. |
| YEAR 2 | Please could all forms and money for The Wyre Forest trip be returned to the office as soon as possible. |
| | |
| | |
| | There will be a spelling test next Thursday. Please make sure your children practice their spellings. |
| | |
| YEAR 3 | Please ensure that you are encouraging your child to read 5 times a week and to also practice their spellings and times tables. |
| YEAR 4 | Year 4 will be putting on a clarinet concert on Thursday morning at 9.10am (5th July) please join us so we can celebrate our musical talents and all we have learnt this year. |
| | |
| | This week Y4 have some writing homework to complete - please encourage them to be adventurous with their language and sentence structure, making sure they have carefully proof read it before handing it in. Thank you. |
| | |
| | |
| | |
| YEAR 5 | Please can forms and money for the Pioneer Trip be handed in ASAP. |
| | |
| | |
| | Please can you ensure children remember goggles with their swimming kits. |
| | Please can homework be completed on Education City. |
| | Please make sure your child has their P.E. kits in school all week. |
| YEAR 6 | If your child wants lunch on the Hagley Transition Day please follow the link on the letter that they had about Transition Day to confirm your child would like a lunch provided. |
| | Please can Hagley Transition Day forms be returned ASAP. |
| | |
We have places available in Reception for 2018, Year 2, Year 3, Year 4 & Year 6. If you know of anyone who would be interested please refer them to the school office in the first instance. Many thanks.
SPORTS ACTIVITIES ACTIVITY CAMP
SEVERN ARTS MUSIC LESSONS
Saturday 11:45am - 12:45pm, and by request.
Our next school Mass will be led by Year 4 on Friday 6th Juky at 10.30am. We would like to welcome you all to attend.
ALTAR SERVERS FOR SUMMER TERM.
Stars of the Week
Diary Dates
Attendance
Class Assemblies