Date: Friday 28th September
Today in assembly the Year 6's were sworn in as members of the Junior SVP (Mini Vinnies). After making their pledge to help others they took part in their first duty of the year supporting the members of the parish by serving coffee and cake and washing up at the Macmillan Coffee Morning. They are now busy planning their next event, a monthly Bingo and Coffee Morning in school on Wednesday 17th October. Please support them in their fundraising efforts to help others.
Next Wednesday, 3rd October, we will be celebrating our Harvest Mass with the parish in Church at 9.30am. We hope you support us by sending food items into school as the Mini Vinnies will be making food parcels up to deliver to local residents and the remainder of the food will be donated to the Kidderminster Food bank. Could all food items please be sent into the school office by Tuesday to enable the children to create a display for Mass. If you know of any one who would appreciate a Harvest parcel please hand their name and the name and class of your child into the school office and a parcel will be made up by the children for them.
Y1 will be presenting a Harvest themed assembly on Friday 5th October prior to the Y6's going out to deliver the Harvest parcels to local parishioners.
On Wednesday the news we had been waiting for finally arrived: Mrs Brocklesby had a baby girl! She arrived on Tuesday evening and both mum and baby are doing well. Congratulations to mum and dad and we look forward to finding out her name.
On arrival we headed to the warm up area... Only to meet our first obstacle... A climb over the barriers to get into it. Still cold (even after a few stretches) we were off. After breezing over a few stacks of bales, we moved to the bigger obstacles:
Mud Moguls - involved climbing up and down the muddy hills whilst clutching onto any parts of the knotty rope we possibly could. One minute Mrs Baylie was nearly at the top, the next she was sliding back down and doing a superman pose in the mud.
The swim - freezing cold water... Mentally challenging. Brrrrrrr! Poor Mrs Leak couldn't touch the bottom of the lake but Mr Garvey came to the rescue.
Slides - all but one of us zoomed down the slides into the unknown depths of the water. Somehow, Miss Wright made it down the slide inch by inch and sophistically dipped herself into the water at the bottom in style.
Walk the plank - the scariest obstacle of the lot; a life jacket was compulsory! Apprehensively, we moved to the edge to prepare for the jump off. We hurtled into the water and remained underneath for a few seconds (it felt like a lot longer) before appearing at the surface spurting out lovely yucky muddy water.
It was a fantastic experience and we are still collecting sponsorship to raise money for more books for our school. All money raised will go towards new reading books for all the children at St Ambrose.
ARMISTICE DAY - CASCADE OF POPPIES:
To commemorate the 100th anniversary of the end of WW1, the parish are going to create a cascade of poppies in church. Some of the children are going to attempt to knit poppies to contribute to the display but they need as many poppies as possible. If you would like to take part, the school office can supply you with the knitting pattern. All finished poppies need to be returned to the office by Monday 5th November.
This year the Animal Blessing Service will take place on the School Playground on Thursday 4th October at 2:40pm.
If your child has a pet that they would like to take part in the service please give their name and class and the type of pet into the office as soon as possible so that we can make arrangements.
On the day itself the children with pets that are taking part will meet you in the playground at 2:40pm and will leave with you after the service and not return to class.
The rest of the school will join in the service also but arrangements for home time will remain the same for children who do not have a pet.
FANCY DRESS SCHOOL DISCO:
There will be a fancy dress disco on Thursday 11th October in the school hall. KS1 will be at 6pm-7pm and KS2 will be at 7pm-8pm. Entry cost will be £2 per child. There will also be tuckshop goodies available to buy and light up children toys to purchase.
Miss Brewer would like to thank all Reception parents who attended the phonic's workshop last week.
"Very informative and excellent delivery."
"My child is really motivated by the phonics"
"Thank you for an informative session."
It was lovely to entertain the children who have been recognised by their teachers for displaying this half term's virtues of being compassionate and loving. Well done for being such good role models to others. I look forward to spending time with more children who live out their faith by their good example next week.
There will be a meeting in Y6 at 3.15pm on Wednesday 3rd October to discuss final arrangements for the residential trip to the Pioneer Centre.
Whole School Masses - Wednesday 9:30am
| | |
| --- | --- |
| DATE | MASS |
| 3rd October | Harvest |
| (School Hall) 7th December | St Ambrose Feast Day |
| 21th December - 10:30am | End of Term |
Parish/School Family Masses - Sunday 11:00am
| | |
| --- | --- |
| 14th October | Y6 Confirmation Commitment Mass |
Sacraments:
| | |
| --- | --- |
| 4th December | Y6 Confirmation 7pm |
Parish/School Masses - Wednesday 9:15am
| | |
| --- | --- |
| DATE | YEAR GROUP |
| 3rd October - 9:30am | Whole School: Harvest |
| 10th October | Y4 |
| 17th October | Y3 |
| 24th October | Reception, Y1 and Y2 |
| 7th November | Y6 |
| 14th November | Y5 |
| 21st November | Y4 |
| 28th November | Y3 |
| 7th December - 9:30am | Whole School Mass |
| 12th December | Reception, Y1 and Y2 |
| 21st December - 10:30am | Whole School Mass |
Class Assemblies:
| | |
| --- | --- |
| DATE | YEAR GROUP |
| 5th October | Y1 Harvest |
| 30th November | Y5 |
Confirmation Meetings:
| | |
| --- | --- |
| 10th October | First Meeting (Parents Only) |
| 14th October | Commitment Mass |
| 17th October | 2nd Meeting |
| 7th November | 3rd Meeting |
| 13th November | 4th Meeting |
| 28th November | 5th Meeting |
Other Events:
| | |
| --- | --- |
| DATE | EVENT |
| 10th October-12th October | Y6 at Pioneer Centre |
| 12th October | TED day |
| 17th December | KS1 Nativity Dress rehearsal pm |
| 18th December | KS1 Nativity pm |
| 19th December | KS1 Nativity am |
| 20th December | Parish and KS2 Carol Concert 7pm |
Autumn Term Parents Evening:
| | |
| --- | --- |
| DATE | TIME |
| 24th October | 5pm-7:30pm |
| 25th October | 3:30pm-6pm |
| | | |
| --- | --- | --- |
| Year Group | This Week | This Term |
| Whole School | 95.1% | 96.1% |
| Reception | 95.6% | 97.2% |
| Year 1 | 94.0% | 95.9% |
| Year 2 | 96.0% | 97.1% |
| Year 3 | 98.2% | 97.2% |
| Year 4 | 93.7% | 93.3% |
| Year 5 | 92.6% | 97.0% |
| Year 6 | 96.0% | 95.2% |
Well Done to everyone who received a certificate this week.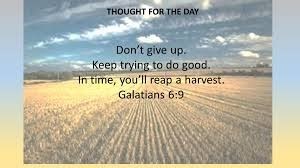 | | |
| --- | --- |
| YEAR GROUP | MESSAGE |
| WHOLE SCHOOL | CAN WE KINDLY ASK THAT WHEN MAKING PAYMENT TO SCHOOL YOU PUT THE MONEY INTO AN ENVELOPE CLEARLY LABELLED WITH YOUR CHILD'S NAME AND YEAR GROUP AND WHERE POSSIBLE, BRING IN THE EXACT CHANGE. THIS PREVENTS ANY DISCREPANCIES. THANK YOU. |
| | CAN YOU PLEASE ENSURE THAT YOUR CHILD'S P.E. KIT IS IN SCHOOL EVERY DAY. CAN YOU ALSO CHECK THAT YOUR CHILD'S TRAINERS/PUMPS FIT CORRECTLY. |
| RECEPTION | Can you ensure all children's uniform is clearly labelled with their name. |
| | Just a reminder that only water is allowed in children's water bottles for school. |
| YEAR 1 | Please REMOVE your child's earrings for our PE lesson on Monday. Alternatively please tape them for safety. Thank you. |
| | |
| | Please read with your child 5 times every week - it forms part of their homework. Thank you. |
| | Your child will be bringing home spelling homework this Wednesday 26th. Please practise by copying out each spelling 3 times to also practise their handwriting. They need to bring their homework into school on Monday 1st Oct to do their spelling test. |
| YEAR 2 | P.E. kits must be in school on a Tuesday ready for their lesson. |
| | Please can you make sure your child is reading every day. |
| | Year 2 spellings are on a Friday. |
| YEAR 3 | Spellings and timetables will be on a Monday. |
| | Please can children ensure their PE kits are in school for Monday. |
| YEAR 4 | Please ensure that the homework in children's homework book is completed as indicated on the front page. |
| | Please support your child with homework. |
| | This week there will be no Education City homework online. |
| YEAR 5 | Please check education city for homework this week and ensure that all children complete their vocabulary/spelling homework in their purple books. |
| YEAR 6 | Please can children order their CGP study guides (see letter given) |
| | |
| | SATs will begin the week of Monday 13th May 2019. |
We have places available in Reception, Year 3 & Year 5. If you know of anyone who would be interested please refer them to the school office in the first instance. Many thanks.
PARISH BABY AND TODDLER GROUP:
If you or anyone you know would be interested in going along to the Parish Baby and Toddler group, the sessions are held on a Wednesday from 9-11am. We welcome newborn up to pre-school children and their parents. Your first session will be free of charge and thereafter will be 80p. This cost includes refreshments for you and your child. They have an array of toys and activities for you and your child to enjoy and this is also a great opportunity to meet and socilaise with other families. If you have any enquiries please see the Facebook page 'St Ambrose Toddlers Kidderminster'.
SEVERN ARTS MUSIC LESSONS:
Saturday 11:45am - 12:45pm, and by request.
Stars of the Week
Diary Dates
Attendance
Class Assemblies