DATE: Thursday 27th June 2019
'Let the Church always be a place of mercy and hope, where everyone is welcomed.'
Well done to all of the children who received an award! Keep up the good work!
WHAT WE HAVE DONE THIS WEEK:
THE DAY THE GRANDPARENTS CAME TO TEA:
The children became chefs for the morning and treated their grandparents to some delicious cakes. On arrival the children led the afternoon by serving the food and sharing their Reception achievements.
Solomon - We started my making the food for our grandparents. We made biscuits and cake.
Mikey- We iced the cakes.
Robyn-We set up the tables and did some role play.
Hannah-They had a cup of tea when they came in.
Samuel-We showed them where to sit down.
Robyn-We served the food to the adults and then we had some.
Szymon-I showed the role play and my book.
MaksymilianC-I showed my phonic book.
Lydia-We then showed them the million dreams song.
Mikey-I loved sharing the food with my Grandma.
Thank you to the wonderful turn out and I hope you all enjoyed your afternoon in Reception!
Please watch this space for photo's and quotes from the children about their wonderful trip to Bishopswood.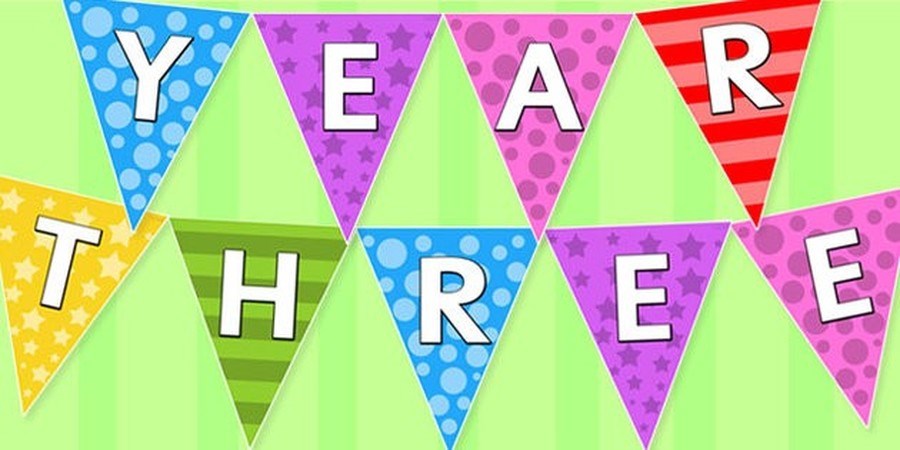 A massive congratulations must go to Year Three, who had their First Holy Communion on Saturday 22nd June. The weather was glorious, the children looked lovely, their behaviour was perfect and it was a beautiful day of celebration. On Thursday they returned to church for their Benediction service, followed by a piece of cake in the courtyard for a second celebration. Miss Ballard would like to thank all the children and their families for their support in preparation for this important Sacrament.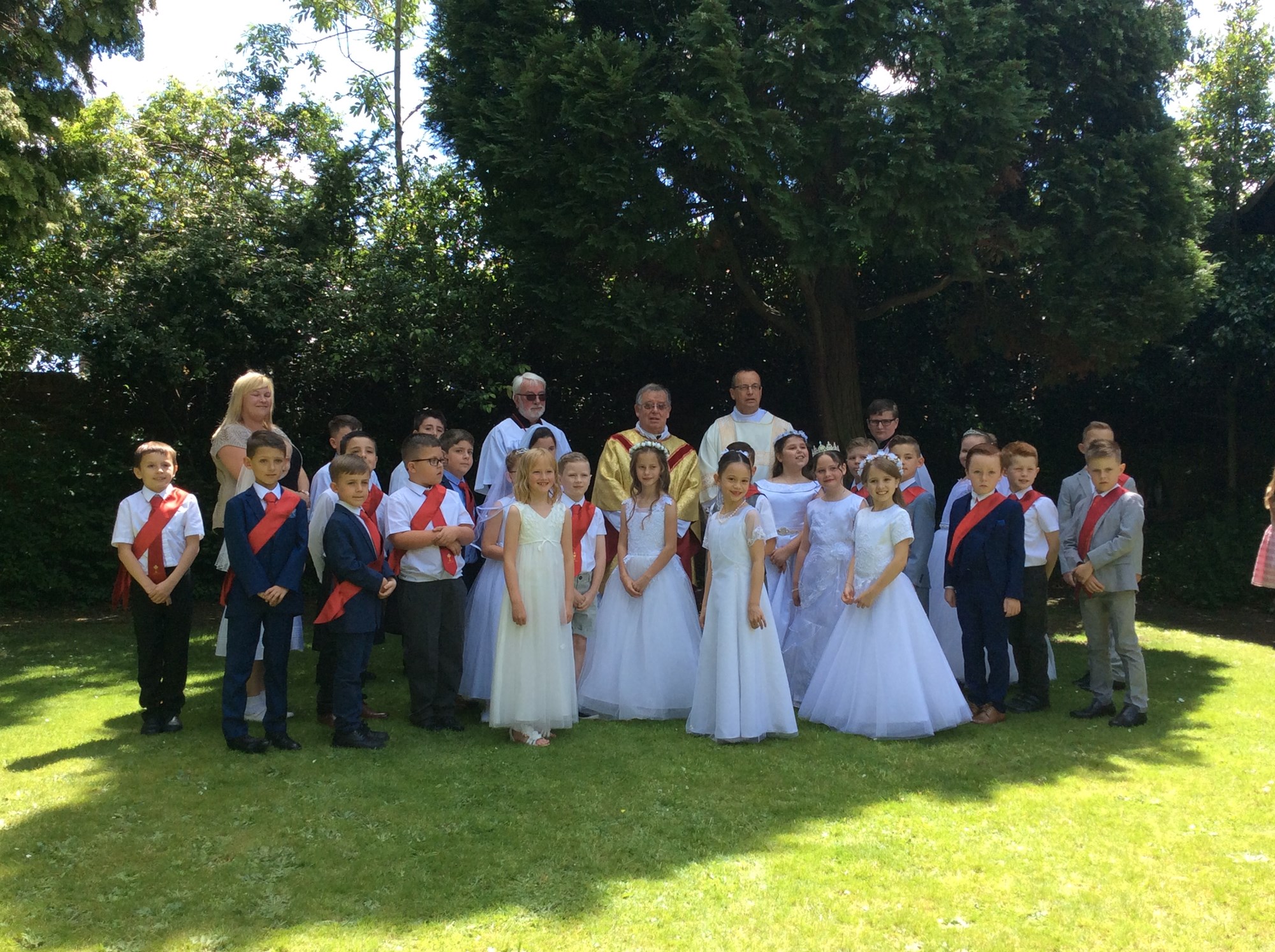 "The Birmingham Museum and Art Gallery is wonderful. There, you can find many artefacts about the Ancient Egypt and more. There are things like what the Ancient Egyptians used in their daily life. So wow!" Thomas R
"I loved the Art Gallery because I learnt a lot of interesting facts about the Museum and a lot of incredible artefacts were there." Oliver G
"The Birmingham Museum and Art Gallery trip is amazing because we learnt lots of new things. What's more, we handled real Egyptians objects!" Lacie-Mae TM
"The Museum was amazing. We actually saw a mummified body which was over 3000 years old! The staff were very kind letting us touch Ancient Egyptian Artefacts." Poppy B
" It was so fun! There lots of pictures and a 3D picture of a corridor; when you walked around it, it moved! We found lots of interesting objects about The Ancient Egyptians. " Anayah MM
"Our school trip was really fun. We held real Egyptian objects! We saw a real Egyptian mummy and the x-ray of it!" Lyla M
"It was amazing! I recommend it; the Birmingham Museum will definitely be on my list to visit it again!" Thomas B
Key Stage Two's Collective Worship was planned and led by Chloe (Y5) and supoorted by Josh and Georgina this morning all about the Sacred Heart of Jesus. It was a lovely reflective service which all the children enjoyed - well done!
Can we please ask that you do not send cutlery in your child's lunchbox? If your child requires any cutlery, school are able to provide this for them.
Please can you ensure that when collecting your child/children from school/pre-school that they are supervised at all times and they are not let to play around the cars parked within the vicinity of the school.
Can we please remind you that we are a nut free school and that your child MUST NOT bring in any lunchbox items that contain nuts in any form? This also includes hazelnut chocolate spread on sandwiches.
The link for ordering uniform through MG Sportswear has changed. The new link is:
| | | |
| --- | --- | --- |
| DATE | YEAR GROUP | TRIP/ACTIVITY |
| Wednesday 3rd July | Y6 | Hagley Transition |
| Friday 12th July | Y6 | Cinema Trip |
Sports day will be held on Monday 15th July with a reserve day of Tuesday 16th July in case of bad weather.
THERE WILL BE NO TEAPOT TUESDAY ON 2ND JULY DUE TO STAFF ABSENCE. WE APOLOGISE FOR ANY INCONVENIENCE AND THANK YOU FOR YOUR CONTINUED SUPPORT.
Please remember to send your child in with their 20p on a Tuesday and Thursday if they would like toast at morning break. Your child needs to give the money to their class teacher which is swapped for a token that allows them to get their toast.
We have already raised over £100 towards the 'Peace Garden'. This is the area outside of the nurture classroom that we will be transforming into a mindfulness space for children, parents and staff to relax in and enjoy a small outside space.
Please can we ask that you continue to keep giving tins and packets of food to our school foodbank. The food collected is given to a foodbank for local distribution. Many thanks for your continued support.
The PTA would like to invite you all to their AGM on Monday 8th July from 3.15-4pm.
Please remember the school fete will be taking place on Sunday 30th June. The weather is set to be glorious! Don't forget to come along with your family and friends to enjoy the wonderful day we have planned for you all.
We really appreciate your support.
| | | | |
| --- | --- | --- | --- |
| Year Group | This Week | This Term | This Year |
| Whole School | 96.2% | 94.8% | 95.3% |
| Reception | 95.4% | 92.3% | 93.6% |
| Year 1 | 99.1% | 96.4% | 95.5% |
| Year 2 | 96.5% | 96.0% | 95.8% |
| Year 3 | 90.1% | 94.5% | 95.4% |
| Year 2 | 96.7% | 92.8% | 95.2% |
| Year 5 | 99.6% | 95.8% | 95.8% |
| Year 6 | 95.8% | 95.8% | 95.4% |
Good attendance is very important to us here at St Ambrose Catholic Primary School and we are working hard to make sure that all children attend school as often as possible. Our school target is 96%. We understand that children cannot help being ill, but we would urge parents to do their best to ensure that medical and dental appointments are made for outside of school hours. Below is a table highlighting how time off affects a child's learning:
Appointments on a 1-1 basis can be arranged with Mrs Price; this can also be done via the School Office.
We have places available in Reception, and Years 1, 2, 3 & 5. If you know of anyone who would be interested, please refer them to the School Office in the first instance. Many thanks.
Please see attached the rota for Altar Serving. Thank you.
The Parish 200 Club is a major fundraiser to help support the running of the Parish. Members contribute £2 a month (£24 a year) and there will be monthly draws for cash prizes. Application forms for new members are now avaliable from the School Office.
PARISH BABY AND TODDLER GROUP:
If you or anyone you know would be interested in going along to the Parish's Baby and Toddler group, the sessions are held on Wednesdays in term from 9-11 am (except the last Wednesday of the month). We welcome newborn up to pre-school children and their parents. Your first session will be free of charge and thereafter will be 80p. This cost includes refreshments for you and your child. We have an array of toys and activities for you and your child to enjoy and this is also a great opportunity to meet and socilaise with other families. If you have any enquiries, please see the Facebook page 'St Ambrose Toddlers Kidderminster'.
MASS WILL BE LED BY YEARS 5 & 6 ON WEDNESDAY 26TH JUNE. YOU ARE ALL WELCOME TO ATTEND.
Saturday 11:45 am - 12:45 pm, and by request.
Stars of the Week
Diary Dates
Attendance
Class Assemblies