BRITISH SIGN LANGUAGE ASSEMBLY

On Tuesday we held an assembly about British Sign Language. The children thoroughly enjoyed this informative assembly and they even got to sign a song. Please see the pictures below.

Key Stage 2 pupils, as part of their Lenten fundraising challenge, took part in a sponsored walk from school to along Leswell Street onto Offnore Road, then onto Chester Road and then Birmingham Road and finally going to Baxter Park for photo's before returning back to school.
They were accompanied by their teachers, parents and three community police officers.
Miss Ballard, who organised the event, was very proud of the commitment from every class. She commented that many members of the public had stopped to praise the children on their behaviour and attitude-Well Done Everyone.
The walk took one hour to complete but all were in high spirits when they returned. The final amount raised by the walk is over £400 for Father Hudson's Care and we still have sponsor money coming in!
The week before Easter is always a special time in our Catholic communities, and the Holy Week reflections will be a real highlight Next week. The children will be portraying the significant events of the week.
Monday 26th March at 2.30 pm Year 3 will be leading a reflection on Palm Sunday Tuesday 27th March at 9.30 am Whole School Mass at Saint Ambrose's Church
Tuesday 27th March at 2.30 pm Year 5 will be leading a reflection on the Last Supper
Wednesday 28th March Year 4 will be leading a reflection based on the Garden of Gethsemane Thursday 29th March Year 6 will be leading the Stations of the Cross
Please join us at Mass or at a Holy Week Reflection next week.
This week children in Reception, Year 1, Year 2, Year 4 and Year 5 have received a letter from Father Lamb, please return your slip to school by Wednesday 18th April. A Parish Representative will then contact you to arrange a suitable date and time to visit. The purpose of the visit is to help you support your son or daughter on their continuing Journey of Faith.
VISIT TO SAINT GEORGE'S CHURCH
On Thursday, our Reception and Key Stage One children visited St George's Church. The children really enjoyed learning about another Christian faith.
Year 2 led a fascinating class assembly today all about the Great Fire of London. Thank you, Year 2, Mrs Sherwood, Mrs Lloyd, Mrs McCormack and Mrs Lichfield. It was a delightful assembly and we learnt lots from you. Keep reaching for the stars!
This week children from Key Stage 2 had the opportunity to take part in an inter-house competition on the indoor rowing machine!
Everyone had to row on the machine for a minute, to travel as many metres as they could.
Today (Friday) the boy and girl from each year group who travelled the furthest distance went to St Wulstan's for a competition, and the results will be announced in next week's newsletter, along with the house results!
A big thank you to Mr Rich from Hagley for allowing us to borrow the rowing machine, and hopefully we will be able to repeat the competition next year!
PHONICS SESSIONS FOR YEAR 1 PARENTS
Thank you to all the parents who supported our Phonics Workshop in Year One on Tuesday. At the workshop, parents found out how they can support their children at home, and how they can help them to prepare for the Phonics Screening check, which is the week beginning June 11th.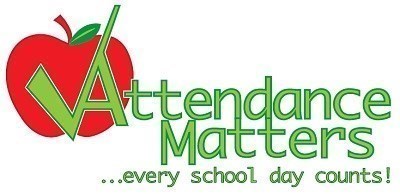 | | | | |
| --- | --- | --- | --- |
| Year Group | This Week | This Term | This Year |
| Whole School | 96.2% | 95.8% | 95.1% |
| Reception | 94.6% | 94.6% | 93.5% |
| Year 1 | 92.6% | 92.3% | 95.2% |
| Year 2 | 98.1% | 95.5% | 96.2% |
| Year 3 | 97.0% | 97.5% | 95.2% |
| Year 4 | 94.4% | 95.2% | 95.3% |
| Year 5 | 99.3% | 98.1% | 95.6% |
| Year 6 | 97.9% | 97.7% | 95.1% |
| | | | |
This week along with the newsletter you have received an Attendance Guide for Parents. We have put the leaflet together to ensure you have all theinformation you require to help your son or daughter achieve good attendance.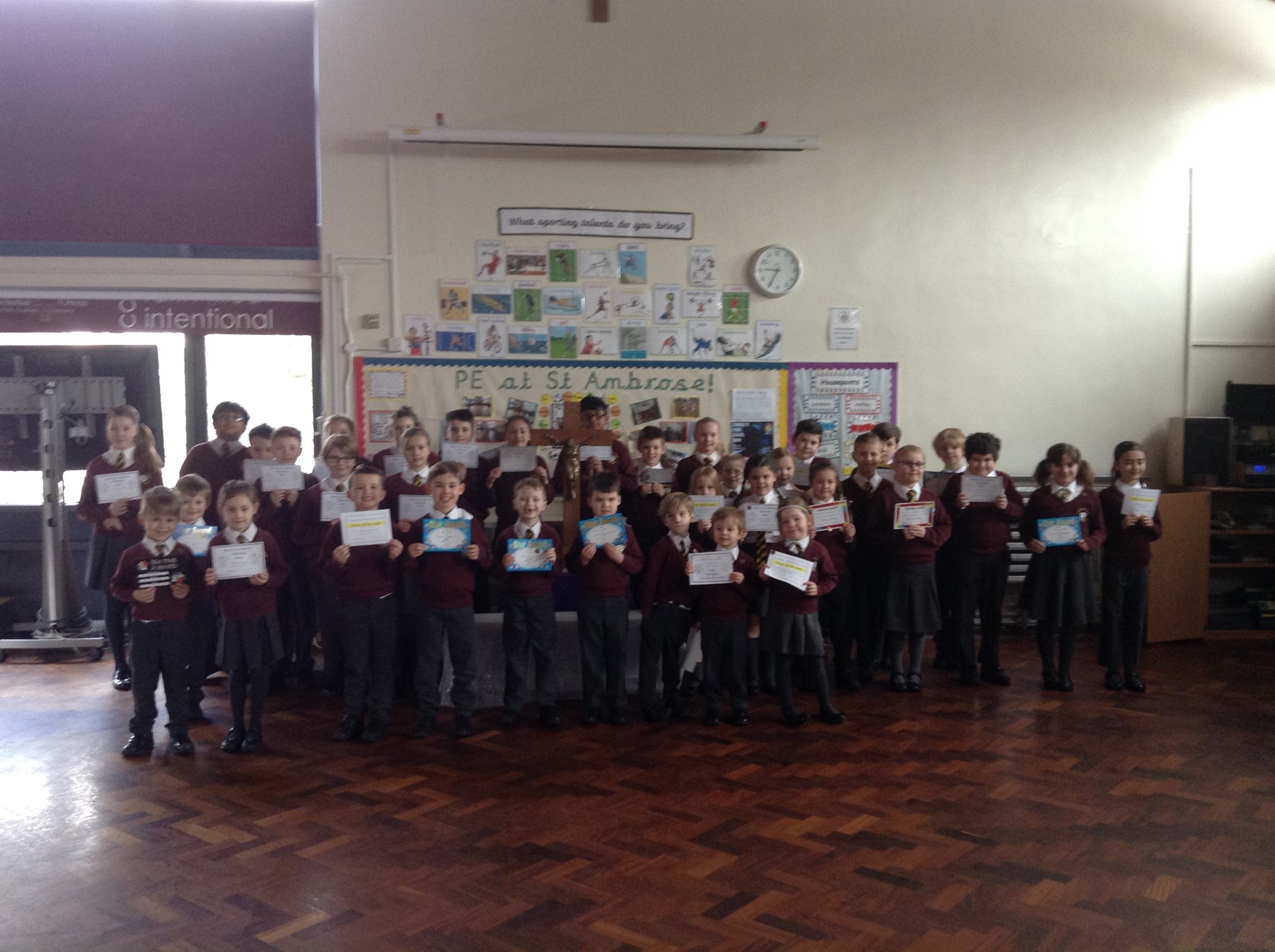 The next Star Assembly is Monday 26th March at 9am.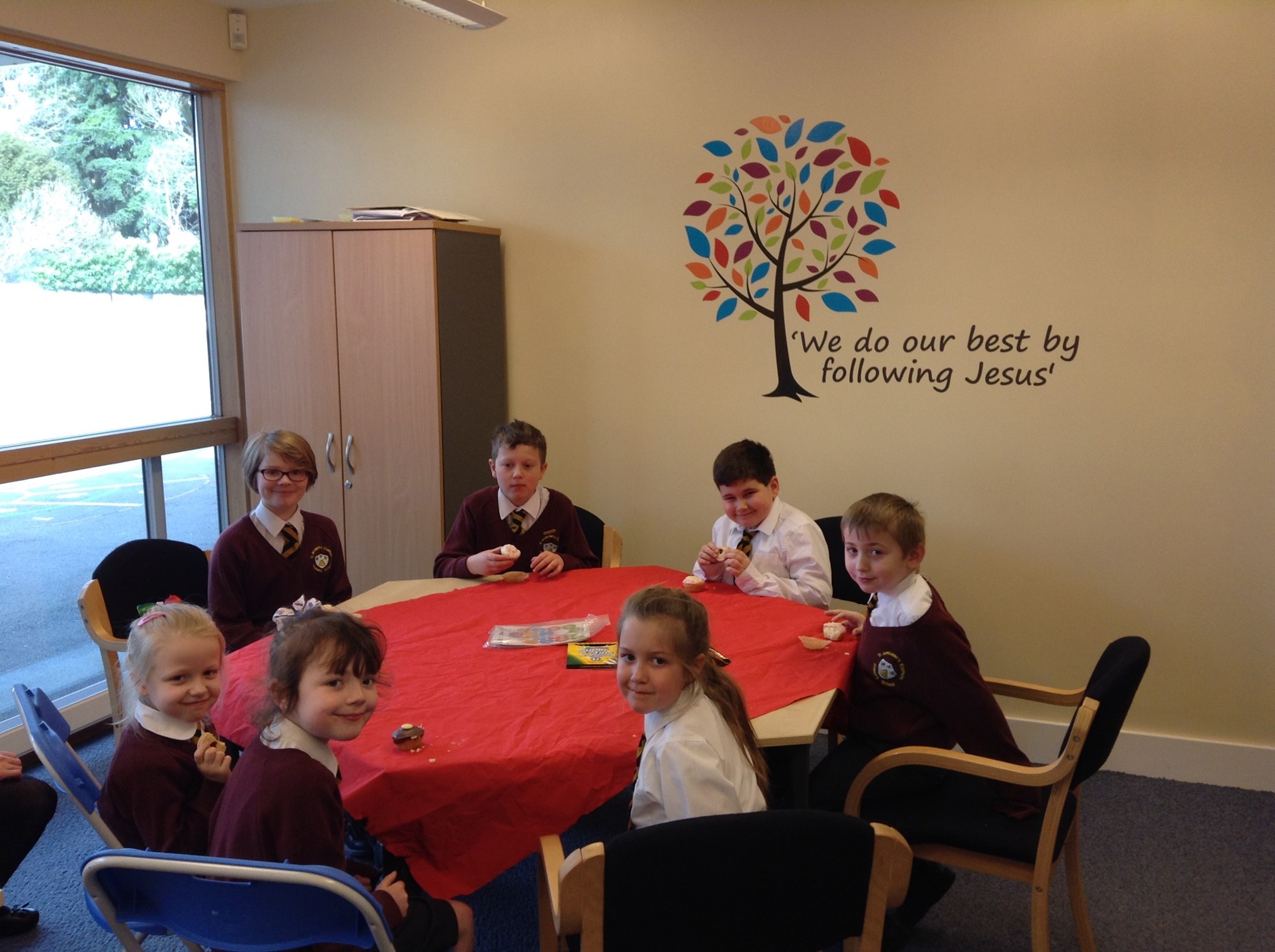 Well Done to the seven children who joined Mrs Brocklesby for 'afternoon tea' today.
ART COMPETITION-SEE LETTER SENT OUT TODAY
We're calling all young artists to design a cover for the forthcoming royal wedding. You can use any colour, material or technique you like; you can draw, paint or create your entry on a computer! Your design should be eye-catching, imaginative and show what the wedding means to you.
The overall winning entry will appear on the cover of Radio Times' special royal wedding issue - and will be seen by millions of people! In addition, 100 of the best entries will also be published in the same issue of the magazine, on sale 15 May 2018. Radio Times will publish a list of the schools who entered the competition on their website, alongside our coverage of the competition, in May! Once you have handed in your entry everyone will get their very own certificate from Miss Crumpler and the Radio Times.
Thank you to everyone who completed the Religious Education Survey at Parent's Evening. If you didn't manage to complete the survey you can access it on the school website by clicking the tab Parent and Carer Religious Education Survey 2018.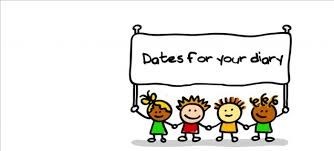 | | | |
| --- | --- | --- |
| DATE | EVENT | TIME |
| | | |
| | | |
| | | |
| Monday 26th March | School Class Photo's | Morning |
| Thursday 29th March | Last day of term | |
| Tuesday 17th April | Pupils return to school | |
During the month of November, we always have a prayer intention book where families can record the names of deceased loved ones. We are planning to introduce a 'Prayer Intentions' book for other periods in the school year. This will be located in the school reception area and will be available for families to record their prayer intentions, for example: you may wish to offer a prayer for a family member who is ill, a prayer for a significant family celebration or maybe a prayer during a time of worry such as exams. Every Monday morning, when the staff gather at 8:30am for weekly briefing, we will share your intentions and join our prayers with yours.
We were delighted that some parents were able to join us for our end of the school day collective worship this week. This is now a regular event and all parents, grandparents etc. are most welcome. This is on a Friday, for children in Years 2 and 4 until Easter.
FIRST HOLY COMMUNION MEETINGS
| | |
| --- | --- |
| FIRST HOLY COMMUNION | DATE |
| 5th Meeting | 25th April |
| 6th Meeting | 8th May |
| 7th Meeting | 23rd May |
| 8th Meeting | 8th June |
ALL MEETINGS WILL BE HELD AT 6.30PM AT SCHOOL. HOLY COMMUNION WILL TAKE PLACE ON SATURDAY 9TH JUNE AT 12PM.
| | | |
| --- | --- | --- |
| HOUSE | HOUSEPOINTS LAST WEEK | HOUSEPOINTS THIS HALF TERM |
| Ashley | 309 | 2441 |
| Leveson | 308 | 2304 |
| Oldcorne | 265 | 2328 |
| Wall | 270 | 2432 |
| | | |
| --- | --- | --- |
| Monday | Y5 & Y6 Football | 3.10 - 4.10pm |
| Monday | Y5 & Y6 Netball | 3.10 - 4.10pm |
| Tuesday | Y3 & Y4 Football | 3.10 - 4.10pm |
| Tuesday | Y3 & Y4 Netball | 3.10 - 4.15pm |
| Friday | Mad Science | 3.10 - 4.10pm |
PLEASE NOTE THAT THERE WILL BE NO CHOIR NEXT THURSDAY 29TH MARCH.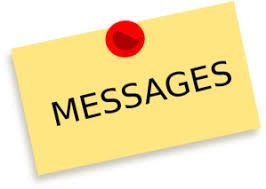 | | |
| --- | --- |
| YEAR GROUP | MESSAGE |
| WHOLE SCHOOL | CAN WE PLEASE ASK YOU TO BE EXTRA VIGILANT IN CHECKING AND TREATING YOUR CHILD'S HAIR FOR HEAD LICE. IF LICE ARE SPOTTED IN YOUR CHILD'S HAIR YOU WILL BE CONTACTED TO COLLECT THEM FROM SCHOOL TO TREAT THEM. |
| | |
| | |
| | |
| | If your child has school dinners please can we ask that you make meal choices and bring payment in no later than the Wednesday of the week before. |
| | Mrs Lloyd's bell plate club will commence on Friday the 20th April. Letters will go out before we break up if your child is interested in joining. |
| RECEPTION | Please can you ensure that your child has their p.e kit in with them every Monday and that earrings are removed or covered with plasters. |
| | Please can we ask for any donations of spare underwear especially boys pants. Thank you. |
| | Please keep sending in your child's WOW vouchers to celebrate anything positive that they do at home and also please read with your child 5 times a week. |
| | |
| | |
| YEAR 1 | Please can you listen to your child read 5 times a week and record it in their reading record. |
| | Can you please ensure that ALL of your child's uniform and p.e. are clearly labelled with their name. We are accumulating a lot of unnamed items of uniform. |
| YEAR 2 | Please can we remind you that your child needs to read 5 times a week. They will be rewarded by moving up the zone board and will receive housepoints if they have read 5 times. Also, they must practise their spellings and times tables. |
| | |
| | |
| | Children are doing really well at the 'Times Tables Rockstars'. Please encourage them to keep practicing the multiplication and division facts of the 2 & 10 x tables. |
| | |
| | Our next spelling test will be after the Easter holidays. |
| YEAR 3 | Please ensure that you are encouraging your child to read 5 times a week and to also practice their spellings and times tables. |
| YEAR 4 | Please encourage your child to complete all homework in their homework books before handing them in and that they have carefully read through their work checking for errors. |
| | Please remember to use the Oxford Owl reading and the Times Tables Rock Stars logins at home to support your child's learning at school. |
| | |
| | Clarinet lessons will be on Thursday morning until further notice. |
| | Swimming will now be back on a Wednesday and Year 4's final session will be on Wednesday 28th March. |
| YEAR 5 | It will be the turn of Year 5 to go swimming after the Easter break. Please can you ensure that you complete and return the consent form and payment by Tuesday 17th April. |
| | |
| YEAR 6 | Please can we remind you that your child needs to read 5 times a week and that homework must be completed and handed in on time. |
| | PLEASE CAN WE ASK THAT YOU DO NOT USE 2016/2017 PAST SATS PAPERS FOR REVISION WITH YOUR CHILD. WE ARE USING THESE PAPERS FOR ASSESSMENT AND IF YOUR CHILD HAS ALREADY COMPLETED THEM THEIR TEST WILL BE VOID. THIS IS FOR READING, WRITING, SPELLING AND NUMERACY. |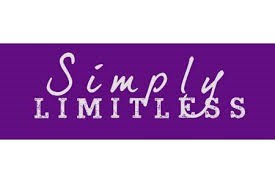 The Simply Limitless Wellbeing Centre positioned in a quiet location in Puxton Lane by the River Stour in Kidderminster invites you to join in a whole host of activities that are targeted for your optimum health and wellbeing. A warm welcome is given to all!
During the Easter break Simply Limitless will be holding and hosting a number of activities. Please click on the link below and see the attached flyers for further information.
If you do not have your child's login please speak to the school office where they will be able to assist you.
Mrs Holder is also running a 'Homework Club' during school hours for anyone having difficulties logging on or completing the homework tasks set online by the teachers.

Please remember to use the following homework resources with your children. They are fun and exciting ways to encourage learning and understanding.
We have places available in Year 2, Year 3, Year 4 & Year 6. If you know of anyone who would be interested please refer them to the school office in the first instance. Many thanks.
Saturday 11:45am - 12:45pm, and by request.
THERE WILL BE A WHOLE SCHOOL MASS ON TUESDAY 27TH MARCH. ALL WELCOME.

Stars of the Week
Diary Dates
Attendance
Class Assemblies