COLLECTIVE WORSHIP OPPORTUNITY
This half term from Friday 9th February, Year 2 and Year 4 classes are inviting their parents to join them for their prayers at the end of the school day on a Friday. This is not to mark a particular feast or season e.g. season of Lent, but to provide a further opportunity for us to gather and pray together as a school community.
Year 2 Friday 2.55pm - 3:05pm Year 4 Friday 3:00pm - 3:10pm
The Young Voices project has been going for 17 years and unifies primary school children from across the Midlands.
The teachers and children have learnt the songs and the dance routines in choir lessons for many months before the concert. It was a wonderful opportunity for everyone and I would just like to thank Mrs Sherwood, Mrs Fish, Mrs Joyner and Mrs Lloyd for preparing the children so well. WELL DONE EVERYONE!!
Our school target is 96% please help us to achieve this by bringing your child into school every day.
| | |
| --- | --- |
| Year Group | Attendance for this week |
| Whole School | 96.1% |
| Reception | 98.7% |
| Year 1 | 98.0% |
| Year 2 | 97.0% |
| Year 3 | 93.2% |
| Year 4 | 94.6% |
| Year 5 | 97.3% |
| Year 6 | 93.8% |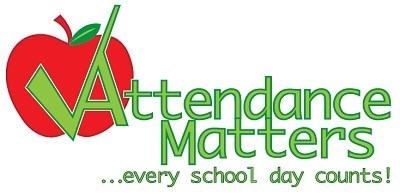 Thank you for joining us this week, if your son or daughter received a star award please remember we will inform you in three ways:
2. a slip from your child's class teacher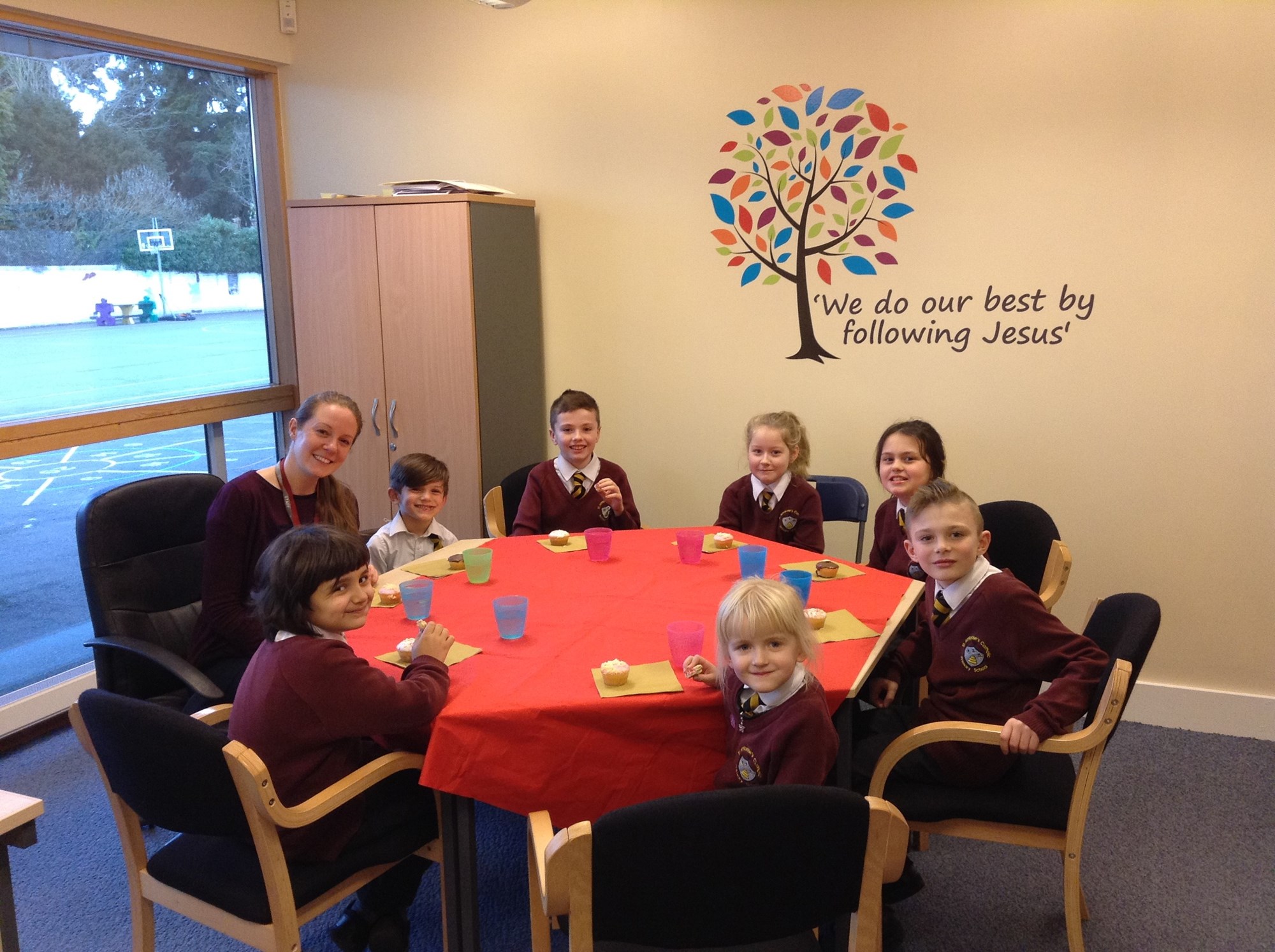 Miss Holtom thoroughly enjoyed her first 'afternoon tea' today with seven hardworking children.
Let's Get Physical & Learn to Write Workshop followed by a Chinese New Year Presentation by the Reception Children
Thursday 8th February 9am-11am
Miss Brewer is so proud of all the hard work that the children have produced, and thrilled that every child will have a parent attending the workshop, so she has decided to use the opportunity for the Reception Children to showcase their work straight after the workshop.
Come to this workshop and find out more about the link between your child's gross motor development, fine motor development and their writing skills.
During the workshop we will look in depth at four key aspects of motor development. We will explore some of the physical barriers that children may encounter and provide you with some practical solutions that are easy to implement at home. If regularly practiced, these tips and techniques can have a significant impact on your child's readiness for writing.
Gerry Saporito has received a medal for Martial Arts-Well Done Gerry
EXCITING MATHS EVENT FOR ALL PARENTS
Have you booked a place at the Maths Event on Monday March 5th at 9am or 2.15pm?
All children from Reception to Year 6 will have a Maths Passport to keep in school. This document will accompany your child on their exciting journey through the world of mental maths. This important document shows your child the steps they need to take, as well as the direction they will travel on their learning journey and will track the progress they make as they develop their rapid recall of key number facts. At the meeting Mrs Sherwood will explain how you can support your son or daughter and after the meeting you will have the opportunity to visit classrooms.
We have now subscribed to Education City and every child has a username and a password to access the identified activity set by their teacher. Education City is an engaging web based tool that enhances learning and enables children to take their learning home so please support your son or daughter with HOME ACCESS. Mrs Holder will be leading an information session for parents about Education City on February 8th at 2.30pm.
Please remember to bring in your payment card when you make any more installments for the Pioneer Trip. Many thanks.
It was wonderful to welcome so many Year 3 families to continue their faith journeys, as they start the preparation to receive the sacraments of Reconciliation and Holy Communion.
| | |
| --- | --- |
| 1st Meeting | 7th February |
| 2nd Meeting | 26th February |
| 3rd Meeting | 13th March |
| 4th Meeting | 22nd March |
| 5th Meeting | 25th April |
| 6th Meeting | 8th May |
| 7th Meeting | 23rd May |
| 8th Meeting | 8th June |
ALL MEETINGS WILL BE HELD AT 6.30PM AT SCHOOL. HOLY COMMUNION WILL TAKE PLACE ON SATURDAY 9TH JUNE AT 12PM.
If you would like tickets for the Schools of Rock Pyramid Concert at the Birmingham Town Hall on Thursday 15th February at 7pm, please pop into the school office or email the school office at office@st-ambrose.worcs.sch.uk.
Also, if you own your own business or know anyone who does Mr Mallinson is selling advertising space in the programme. This is to help raise funds to pay for this event. Please speak to the school office in the first instance if you would be interested in using the advertising space.
I hope you have an enjoyable weekend.
| | |
| --- | --- |
| HOUSE | HOUSEPOINTS |
| Ashley | 351 |
| Leveson | 401 |
| Oldcorne | 399 |
| Wall | 510 |
| | | |
| --- | --- | --- |
| Monday | Y5 & Y6 Football | 3.10 - 4.10pm |
| Monday | Y5 & Y6 Netball | 3.10 - 4.10pm |
| Tuesday | Y3 & Y4 Football | 3.10 - 4.10pm |
| Tuesday | Y3 & Y4 Netball | 3.10 - 4.15pm |
| Friday | Mad Science | 3.10 - 4.10pm |
Please can we kindly ask for any donations of unwanted lego. Many thanks.
| | |
| --- | --- |
| YEAR GROUP | MESSAGE |
| WHOLE SCHOOL | PLEASE CAN WE ASK THAT YOU NOTIFY THE SCHOOL IF YOUR CHILD IS OFF FOR ANY REASON. ALSO WE NEED TO BE NOTIFIED IF SOMEONE ELSE WILL BE COLLECTING YOUR CHILD FROM SCHOOL. |
| RECEPTION | Please can you ensure that your child has their p.e kit in with them every Monday and that earrings are removed or covered with plasters. |
| | Please keep sending in your child's WOW vouchers to celebrate anything positive that they do at home and also please read with your child 5 times a week. |
| | Please sign up to the 'Physical Development Workshop' on Thursday 8th February. |
| YEAR 1 | Please can you listen to your child read 5 times a week and record it in their reading record. |
| | Can you please ensure that ALL of your child's uniform and p.e. are clearly labelled with their name. We are accumulating a lot of unnamed items of uniform. |
| | Your child has 6 homework tasks on Education City. Their logins have already been sent home with them. If you are having any problems please see Mrs Leak. |
| YEAR 2 | Please can we remind you that your child needs to read 5 times a week and also they must practise their spellings and times tables. |
| YEAR 3 | Please can you ensure that your child's p.e kit is in school at all times. P.e. is on a Monday but we do have other games sessions planned for different days in the week. |
| YEAR 4 | Please encourage your child to complete all homework in their homework books before handing them in and that they have carefully read through their work checking for errors. |
| | Please can we remind you that children should be wearing black school shoes to school and NOT ankle boots. |
| | Please remember to use the Oxford Owl reading and the Times Tables Rock Stars logins at home to support your child's learning at school. |
| | CAN YOU PLEASE LET MISS HOLTOM KNOW IF YOU WILL BE ATTENDING THE POETRY RECITAL ON FRIDAY 9TH FEBRUARY AND HOW MANY CHAIRS YOU WILL REQUIRE. MANY THANKS. |
| | Please ensure that p.e kits are in school on Mondays and swimming kits on Wednesdays. |
| YEAR 5 | We still have tickets available for the Hagley Pyramid Schools of Rock Concert. |
| | If you are collecting your child from the Pyramid Concert please see the school office to fill out a form so that we are able to monitor how children will be getting home. May thanks. |
| YEAR 6 | Please can we remind you that your child needs to read 5 times a week and that homework must be completed and handed in on time. |
We have places available in Year 2, Year 3, Year 4 & Year 6. If you know of anyone who would be interested please refer them to the school office in the first instance. Many thanks.
All classes have been given login's for 'Oxford Owl', a website where they can read books online for free.
Please encourage your child to use this resource to read a wide range of books at home.
Saturday 11:45am - 12:45pm, and by request.
Mass will be led by Y6 on Wednesday 31st January. You are all welcome to join us.
Stars of the Week
Diary Dates
Attendance
Class Assemblies