DATE: Friday 12th July 2019
This Sunday is Sea Sunday and it is when the Catholic Church along with other churches remembers seafarers and prays for their families and those who support them.
Year 5 have written some thoughtful prayers to support Sea Sunday:
Please help all people who deliver cargo all around the world. Please help keep seafarers safe whilst they are sailing away from their family. Amen
Please guide the sailors' path so they will be safe on their journey while they deliver the things that we need. We are very grateful we have them. Lord hear our prayer. Amen.
Dear Mary, Star of the Sea,
Please help the seafarers who spend half their lives out at sea just for us. I ask you to help them out at sea and all the hard times they have out there. I am sorry for sinning against you and I promise I will pray for the seafarers. I adore you and what seafarers do. Amen
Dear Mary, Star of the Seas,
We pray for our dear seafarers and ask for them to earn the money they deserve for importing precious goods for us to eat and keep us alive. Thank you for looking after us Lord. Amen
O Gracious Mother Star of the Sea,
We ask you to look after the sea farers while they are on their journey and to make sure that all of your people are safe. Amen
We pray for all seafarers of the world that they may stay safe on their voyages. Guide them with your light through the dangers of the sea and keep safe them safe. I ask that you may help them supply us with all of our goods and that they have some for themselves. Amen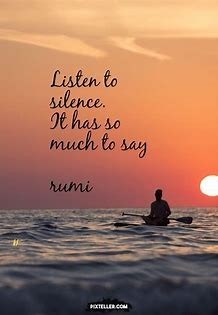 'To live as true children of God means to love our neighbour. Like the Good Samaritan, let us try to heal those who suffer.'
This week, we were so lucky, to be visited by the Hagley School Band. They were absolutely amazing and everybody was singing and dancing all day in school. As you can see from the photographs, school was full of fantastically dressed punk rockers.
In regards to your child's progress, you will receive a concise report detailing your child's progress in all subject areas throughout the academic year on Monday 15th July. There will be an opportunity to discuss the report if you have any questions on Tuesday 16th or Thursday 17th July between 3.30pm and 5pm. You will be able to book an appointment on School life from Monday 15th July.
SEN - Your child will receive their reviewed IEP for the Summer Term alongside their reports. In the new academic year, you will be given the opportunity to meet with Mrs Price, Mrs O'Hara (Learning Mentor) and your child's class teacher to discuss their new IEP for the Autumn Term.
NEW CLASSES SEPTEMBER 2019:
| | | |
| --- | --- | --- |
| YEAR GROUP | TEACHER | TEACHING ASSISANT |
| Reception | Miss Brewer & Mrs Holder | Mrs Doohan & Mrs Staite |
| Year 1 | Mrs Leak & Mrs Holder | Mrs Davies & Miss Wright |
| Year 2 | Mr Pitt | Mrs Lloyd |
| Year 3 | Miss Ballard & Mrs Stewart | Mrs Joyner |
| Year 4 | Mrs Neri & Mrs Stewart | Mrs Joyner & Mrs Tew |
| Year 5 | Miss Crumpler & Mrs McCormack | Mrs Baylie |
| Year 6 | Miss Holtom & Mrs McCormack | Mrs Baylie |
| Learning Mentor | | Mrs O'Hara |
Yesterday, all children spent the morning in their new classroom and met their new teacher and teaching assistants.It was great to see everyone learning and so settled already.
Sports day will be held on Monday 15th July, with a reserve day of Tuesday 16th July in case of bad weather.
The event will take place on Holy Trinity playing fields.
Please can you apply suncream to your child and ensure that they have a hat and sufficient water with them for the day.
If any parents can loan gazebos for extra shelter from the sun and help to put them up this would be greatly appreciated.
Can we ask that your child comes into school in their P.E. kit wearing a t-shirt in their house colour.
| | |
| --- | --- |
| House | Colour |
| Matthew | Red |
| Mark | Blue |
| Luke | Yellow |
| John | Green |
UNIFORM REVIEW TEAPOT TIME:
Are you free on Tuesday 16th July? Please come along to the Teapot Time session at the Parish Centre and have a coffee and a chat. We really need your views to help us select a uniform supplier to meet our needs.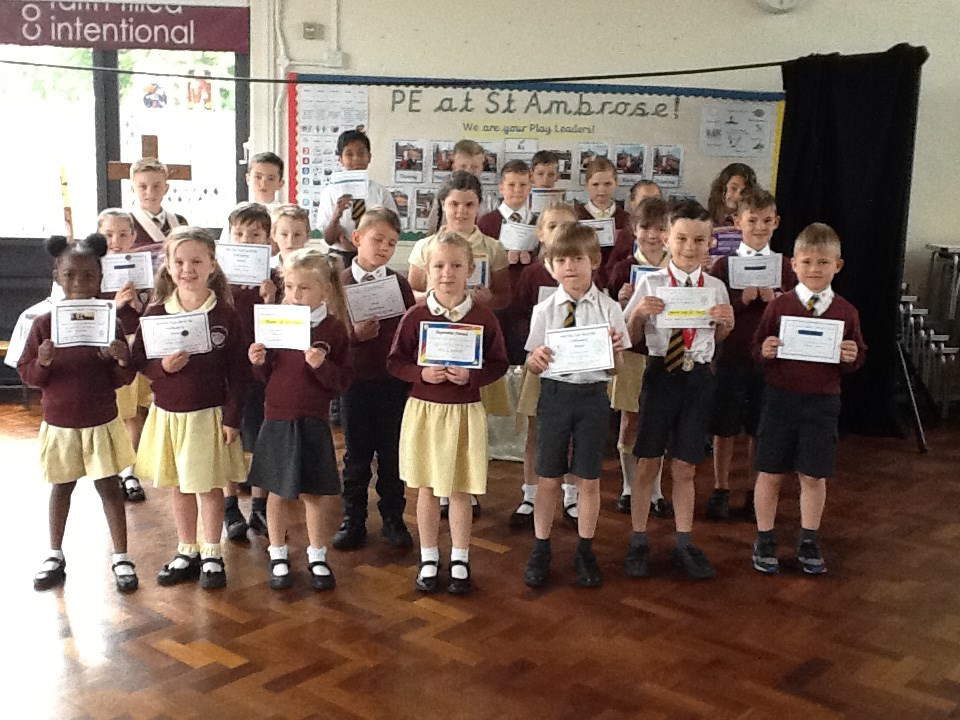 Well done to all of the children who received an award! Keep up the good work!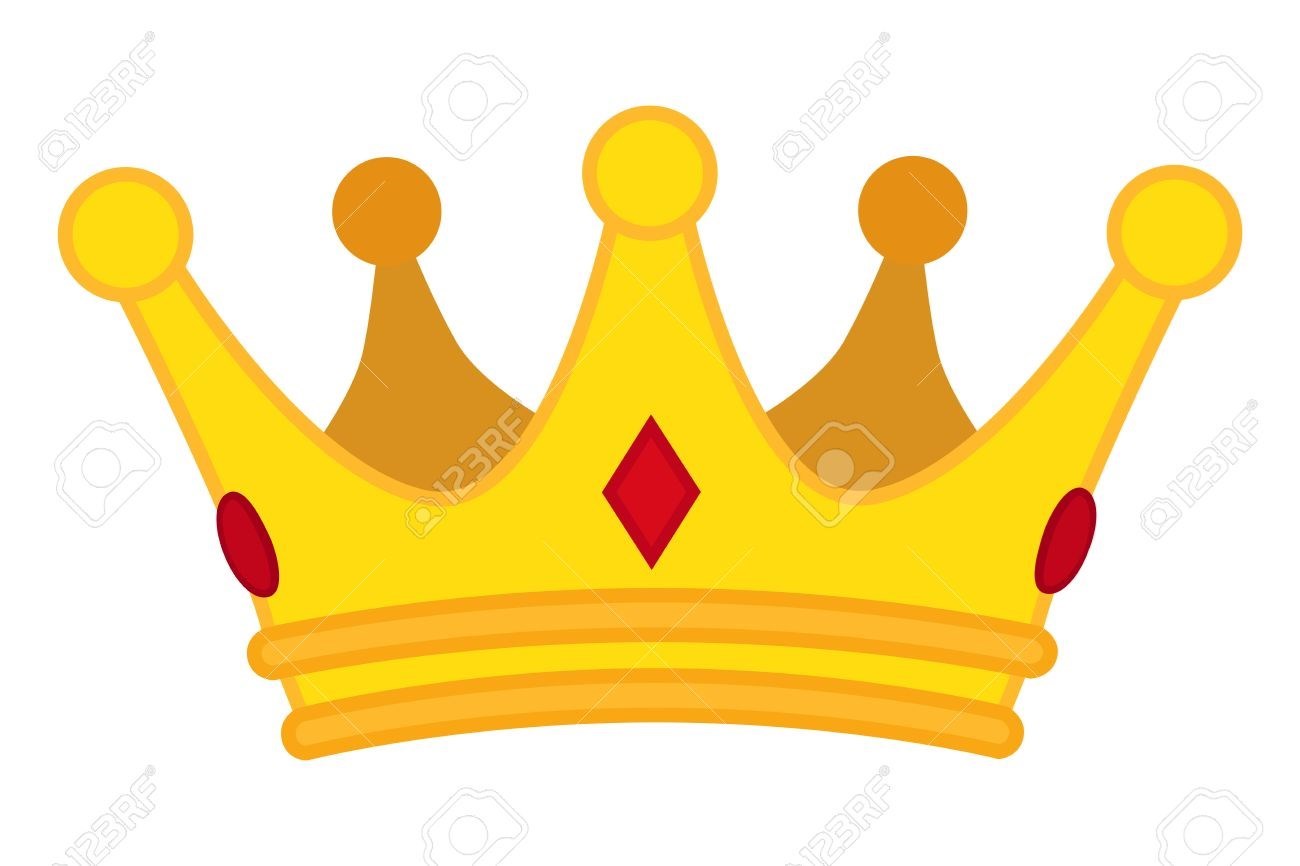 Mrs Leak would like to extend a huge thank you to all of the Parents/Carers who contributed food towards the children's banquet. As you can see from the photos they all had an amazing time.

Year 4 invited Father Lamb to talk to them about the role of a priest. He was so impressed by their in depth questions and knowledge. WELL DONE YEAR 4!!
| | | |
| --- | --- | --- |
| Date | Time | Event |
| Wednesday 17th July | 9.00 am | Leavers play in school hall |
| | 6.15 pm | Leavers Mass in school courtyard |
| Thursday 18th July | 2pm | Celebration Party |
The Celebration Assembly will be held in school on Thursday 18th July at 2pm. All Year 6 Parents, Carers and Grandparents are welcome to come and enjoy the fun. Light refreshments will be available.
Kidderminster foodbank will be offering help to Parents and Carers by giving out food parcels to cover breakfast and lunch during the 6 weeks school holidays. If you would like to take advantage of this scheme and your child is in receipt of free school meals then you will need to take along a letter confirming this from the school. You can obtain this from the school office. The foodbank will be open on Monday and Wednesday 12.30pm - 3.30pm and Fridays 9.30am - 3.30pm. If you visit between these times you will be provided with food parcels. Alongside that service they will also be providing a hot lunch at Baxter Church on a Thursday at 12.00pm during the August period.
Can we please remind you that during the warmer weather your child must come to school with water, a sunhat and have suncream applied before they arrive.
Kidderminster Harriers in the Community will again be running summer holiday soccer schools for children aged between 5-14 years. For further information or to book a place please email harrierscommunity@hotmail.com or call 01562 863821. You can also find further information on their website www.harriers.co.u
FUN SUMMER HOLIDAY ACTIVITIES:
Discounted prices are currently being offered but there are limited spaces.
The link for ordering uniform through MG Sportswear has changed. The new link is:
| | | |
| --- | --- | --- |
| DATE | YEAR GROUP | TRIP/ACTIVITY |
| Monday 15th July | KS1 9.15am | Sports Day |
| | KS2 12.30pm | Sports Day |
| Tuesday 16th July | 8.45am onwards | Uniform Teapot time for parents |
Please remember to send your child in with their 20p on a Tuesday and Thursday if they would like toast at morning break. Your child needs to give the money to their class teacher which is swapped for a token that allows them to get their toast.
We have already raised over £100 towards the 'Peace Garden'. This is the area outside of the nurture classroom that we will be transforming into a mindfulness space for children, parents and staff to relax in and enjoy a small outside space.
Please can we ask that you continue to keep giving tins and packets of food to our school foodbank. The food collected is given to a foodbank for local distribution. Many thanks for your continued support.
| | | | |
| --- | --- | --- | --- |
| Year Group | This Week | This Term | This Year |
| Whole School | 94.6% | 95.3% | 95.3% |
| Reception | 94.8% | 93.7% | 93.8% |
| Year 1 | 96.9% | 96.7% | 95.6% |
| Year 2 | 94.8% | 96.2% | 95.9% |
| Year 3 | 93.2% | 94.4% | 95.3% |
| Year 2 | 93.0% | 93.5% | 95.2% |
| Year 5 | 97.8% | 96.4% | 95.9% |
| Year 6 | 92.0% | 95.9% | 95.5% |
Good attendance is very important to us here at St Ambrose Catholic Primary School and we are working hard to make sure that all children attend school as often as possible. Our school target is 96%. We understand that children cannot help being ill, but we would urge parents to do their best to ensure that medical and dental appointments are made for outside of school hours. Below is a table highlighting how time off affects a child's learning:
Appointments on a 1-1 basis can be arranged with Mrs Price; this can also be done via the School Office.
We have places available in Reception, and Years 1, 2, 3 & 5. If you know of anyone who would be interested, please refer them to the School Office in the first instance. Many thanks.
Please see attached the rota for Altar Serving. Thank you.
The Parish 200 Club is a major fundraiser to help support the running of the Parish. Members contribute £2 a month (£24 a year) and there will be monthly draws for cash prizes. Application forms for new members are now avaliable from the School Office.
PARISH BABY AND TODDLER GROUP:
If you or anyone you know would be interested in going along to the Parish's Baby and Toddler group, the sessions are held on Wednesdays in term from 9-11 am (except the last Wednesday of the month). We welcome newborn up to pre-school children and their parents. Your first session will be free of charge and thereafter will be 80p. This cost includes refreshments for you and your child. We have an array of toys and activities for you and your child to enjoy and this is also a great opportunity to meet and socilaise with other families. If you have any enquiries, please see the Facebook page 'St Ambrose Toddlers Kidderminster'.
THERE WILL BE NO MASS ON WEDNESDAY 10TH JULY INSTEAD IT WILL BE ON FRIDAY 12TH JULY AT 10.30AM. WE WOULD LIKE TO WELCOME YOU ALL TO JOIN US.
Saturday 11:45 am - 12:45 pm, and by request.
Stars of the Week
Diary Dates
Attendance
Class Assemblies