The children have settled back into the school routines and have returned working hard and with enthusiasm. Clubs commence next week so please check the table below for details.
Today in school there has been a buzz of excitement as it was my first afternoon tea with the invited children. This half term we are focusing on the Gospel values 'Curious' and 'Active'. One pupil from every class will be selected by their class teacher on a Friday if they have demonstrated the values.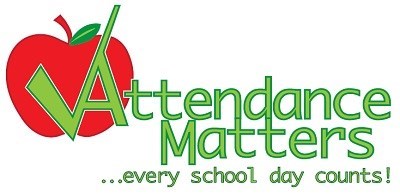 | | |
| --- | --- |
| Year Group | Attendance for this week |
| WHOLE SCHOOL | 93.8% |
| Year 1 | 94.2% |
| Year 2 | 94.0% |
| Year 3 | 100% |
| Year 4 | 92.4% |
| Year 5 | 93.3% |
| Year 6 | 93.5% |
Thank you for your continued support with our school attendance. This week the whole school attendance is 93.8% which is currently below our target and the target set by the Local Education Authority. Please help us to improve this.
We have continued to monitor pupil attendance during the Autumn term and to support you as parents if your child's attendance is below 90% you will receive a letter next week to keep you updated.
Thank you to all parents who ensure that their son or daughter arrives on time for school so that they can learn more effectively and not disturb others.
Please remember BEING LATE FOR SCHOOL ADDS UP TO LOST LEARNING.
Last Friday afternoon we had an interactive science assembly that made us all go wow! It included demonstrations such as chemical reactions and bubbling potions.
The course to prepare the children in Year 3 to receive their First Holy Communion, on Saturday 9th June at 12 o'clock, begins on Wednesday 31st January at 6.30pm. The first meeting led by Father Lamb is for parents/carers and will be held at school. The dates of the preparation meetings will be handed to parents at this meeting.
If you would like tickets for the Schools of Rock Pyramid Concert at the Birmingham Town Hall on Thursday 15th February at 7pm, please pop into the school office or email the school office at office@st-ambrose.worcs.sch.uk.
Also, if you own your own business or know anyone who does Mr Mallinson is selling advertising space in the programme. This is to help raise funds to pay for this event. Please speak to the school office in the first instance if you would be interested in using the advertising space.
Please see below the term dates for 2018-19
FRIENDS OF SAINT SAINT AMBROSE'S SCHOOL (FOSAS)
The next meeting of FOSAS will be on Monday 22nd January at 3.30pm at school.
Please come along and have a coffee and share your ideas and skills.
There are so many ways you can help:
2. Putting up the posters for events .
9. Folding raffle tickets
PARENT ACADEMY REPRESENTATIVE
You will have received a letter and a ballot form to place your vote for a Parent Academy Representative by Tuesday 16th January. We are really pleased to inform you that we have three candidates and we would like to thank each candidate who has taken the time to prepare their statement for you to read.
| | |
| --- | --- |
| HOUSE | HOUSEPOINTS |
| Ashley | 326 |
| Leveson | 326 |
| Oldcorne | 255 |
| Wall | 226 |
| | | |
| --- | --- | --- |
| Monday | Y5 & Y6 Football | 3.10 - 4.10pm |
| Monday | Y5 & Y6 Netball | 3.10 - 4.10pm |
| Tuesday | Y3 & Y4 Football | 3.10 - 4.10pm |
| Tuesday | Y3 & Y4 Netball | 3.10 - 4.15pm |
| Thursday | Choir | 3.10 - 4pm |
| | |
| --- | --- |
| YEAR GROUP | MESSAGE |
| WHOLES SCHOOL | PLEASE CAN WE ASK THAT YOU NOTIFY THE SCHOOL IF YOUR CHILD IS OFF FOR ANY REASON. ALSO WE NEED TO BE NOTIFIED IF SOMEONE ELSE WILL BE COLLECTING YOUR CHILD FROM SCHOOL. |
| RECEPTION | Please can you ensure that your child has their p.e kit in with them every Monday and that earrings are removed or covered with plasters. |
| | Please can Reception children bring in a photo of their Baptism to be displayed for our current RE unit. |
| YEAR 1 | Please note that in addition to spellings and reading, children have topic homework. Please see the letter in their homework books for details. Any problems please let me know. Thanks. |
| YEAR 2 | Please can we remind you that your child needs to read 5 times a week and also they must practise their spellings and times tables. |
| YEAR 3 | Please can you ensure that your child's p.e kit is in school at all times. P.e. is on a Monday but we do have other games sessions planned for different days in the week. |
| YEAR 4 | Please remember to use the Oxford Owl reading and the Times Tables Rock Stars logins at home to support your child's learning at school. |
| | Please ensure that p.e kits are in school on Mondays and swimming kits on Wednesdays. |
| | Clarinet lessons will now be on a Friday so please can you make sure that your child has their clarinet with them. |
| YEAR 5 | We still have tickets available for the Hagley Pyramid Schools of Rock Concert. |
| YEAR 6 | We will be holding a Pioneer information evening on Tuesday 16th January at 6pm. |
| | Please can we remind you that your child needs to read 5 times a week and that homework must be completed and handed in on time. |
For anyone whose children are due to start school in September 2018 you must make your application online by 15th January 2018.
We have places available in Year 2, Year 3, Year 4 & Year 6. If you know of anyone who would be interested please refer them to the school office in the first instance. Many thanks.
All classes have been given login's for 'Oxford Owl', a website where they can read books online for free.
Please encourage your child to use this resource to read a wide range of books at home.
Saturday 11:45am - 12:45pm, and by request.
Mass will be led by Year 4 on Wednesday 17th January. You are all welcome to join us.
| | |
| --- | --- |
| DATE W/C | ALTAR SERVERS |
| January 17th | Sebin J & Christopher P |
| January 22nd | Luke V & James V |
| January 29th | Finn R & Thomas B |
| February 7th | Aidan O & Thomas W |
Stars of the Week
Diary Dates
Attendance
Class Assemblies