DATE: Friday 5th April 2019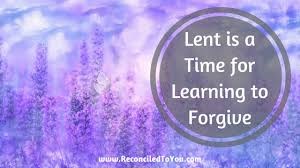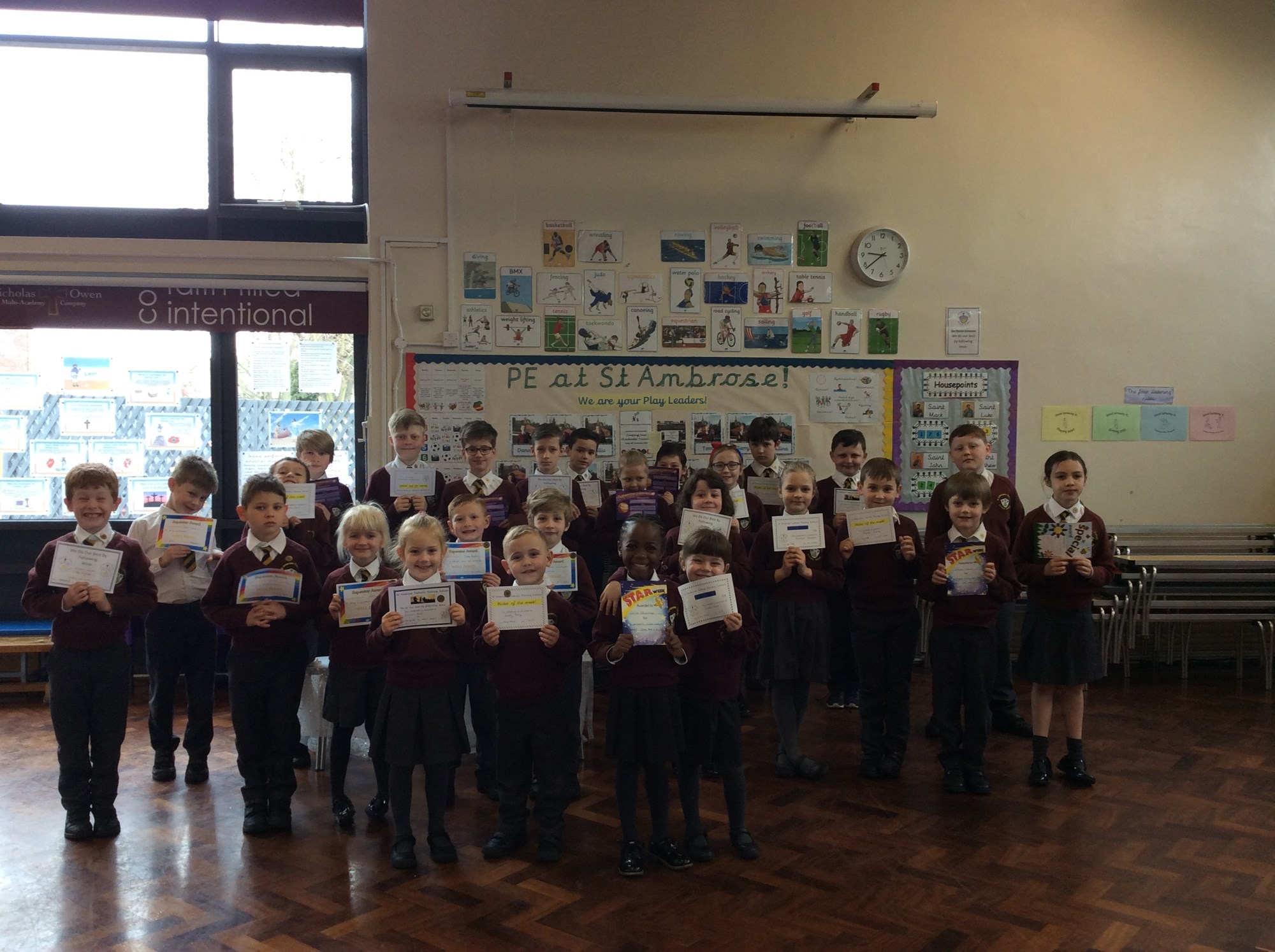 Well done to all the children who received their certificate in assembly on Monday.
THERE WILL BE NO AWARDS ASSEMBLY ON MONDAY 8TH APRIL AS WE ARE CELEBRATING HOLY WEEK EARLY. IT WILL COMMENCE ON THE MONDAY AFTER WE RETURN FROM THE EASTER BREAK.
Please see below for details of our collective worship throughout the week.
Everyone is welcome to join us for the services led by KS2.
CLASS COLLECTIVE WORSHIP: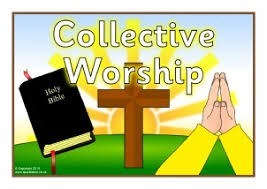 | | | |
| --- | --- | --- |
| Year Group | Date | Time |
| Y3 | Monday 8th April | 9am |
| Y5 | Tuesday 9th April | 9am |
| Y4 | Wednesday 10th April | 9am |
| Y6 | Thursday 11th April | 2.30pm |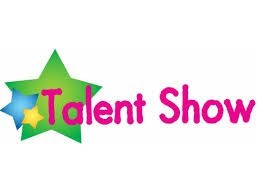 What amazing talent we have in Reception. The children's Mums, Dads and family members who joined us to see them showcase their talents on Thursday afternoon. Well done to all of the Reception class we are very proud of you!!
Below are some pictures and quotes from the children.
Franky - I loved doing the Greatest Showman because we got into a circle. It was really hard but we did it.
Robyn - Year Five did the bake off so we wanted to do something to raise money. I loved all the acts because it was nice to see. I thought everyone did them really well.
Leighton - I loved getting the tickets off all the Mummys and Daddys.
Jared - We have raised lots of money. The money will help people who need food and clothes.
Sammy- I loved making the tickets. The parents had to buy them for a £1.
GRAND OPENING OF THE NEW SCHOOL LIBRARY:

The new school library was officially opened by a 99 year old parishoner and former pupil, Mercy Ballard, on Tuesday of this week.
We would like to thank everyone from the school and Parish and PTA who have helped to create such a wonderful space for our children.
YEAR 2 CARPET MUSEUM TRIP: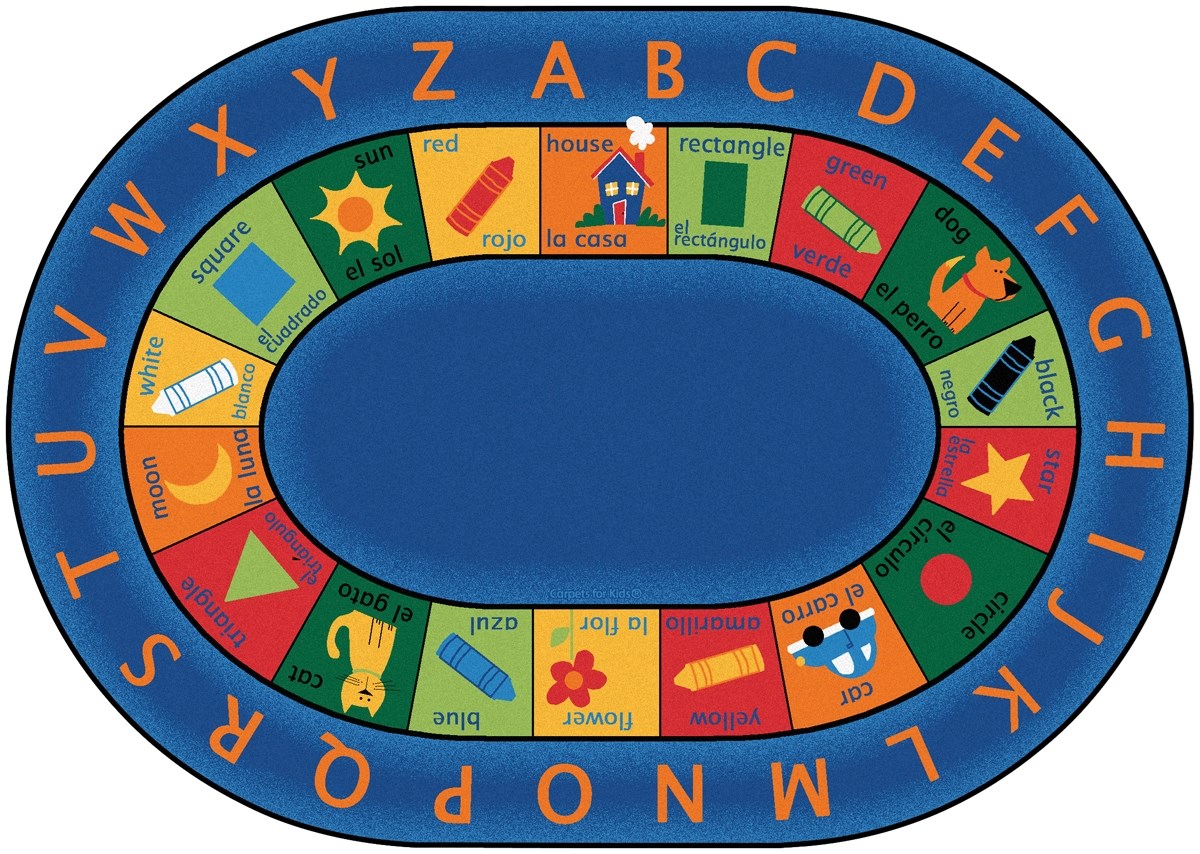 On Wednesday our Year 2 class visited the carpet museum in Kidderminster. Here is what they thought of their trip;
'It was nice and we also got to feel fluffy wool and we kept some too.' - Theo
'I enjoyed the trip because we got to do weaving with a loom and dress up.' - Rosie
'There wasn't a favourite bit in the day it was all the best that it could be.' - Catherine
'CRASH BASH GET OUT OF THE WAY TUFTY CARPET IS HERE TO STAY'
YEAR 3 CRAZY HAIR & SOCK DAY: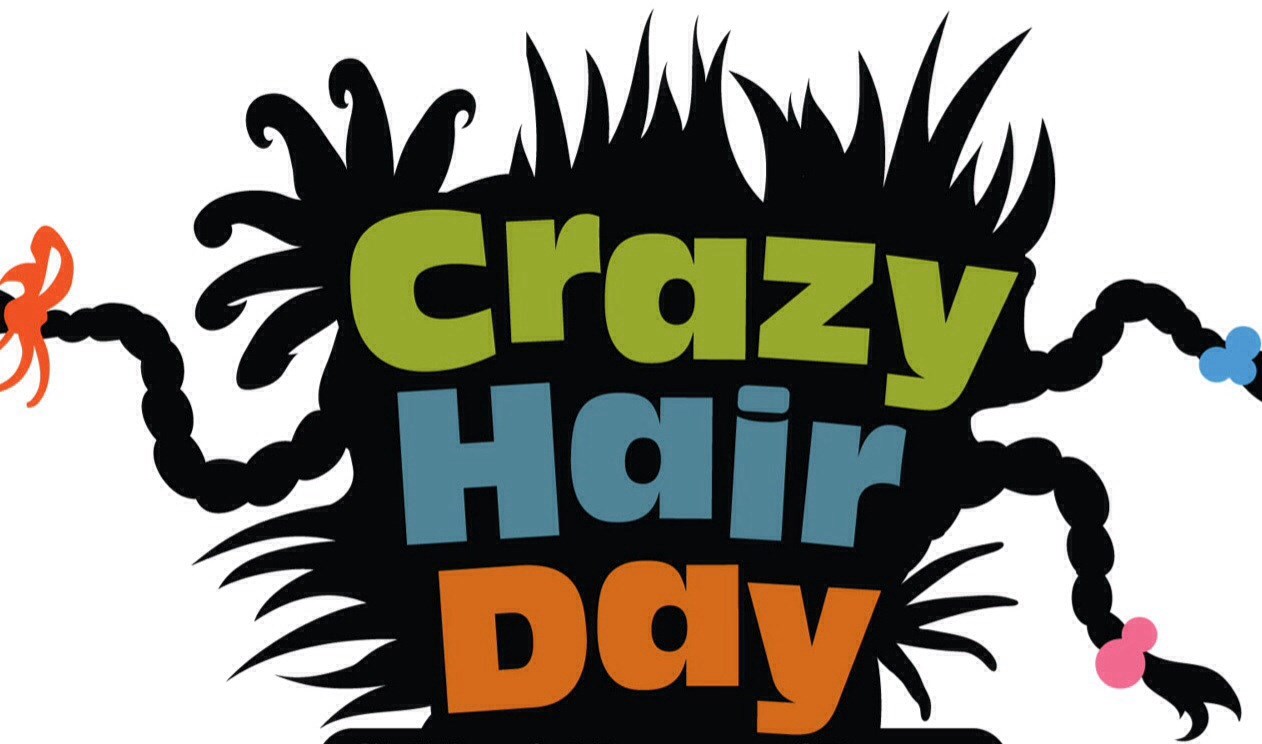 On Wednesday 10th April Year 3 children will be raising money for CAFOD as part of Lent. They will be having a crazy hair and odd socks day! Please can children bring in £1 for their class donation.
COULD YOU PLEASE ALSO BRING IN ANY PHOTO'S OF YOUR CHILD'S BAPTISM, A COPY OF THEIR BAPTISM CERTIFICATE OR ANY OTHER ITEMS RELATING TO YOUR CHILDS BAPTISM DAY THAT YOU WOULD BE HAPPY FOR US TO USE IN A DISPLAY.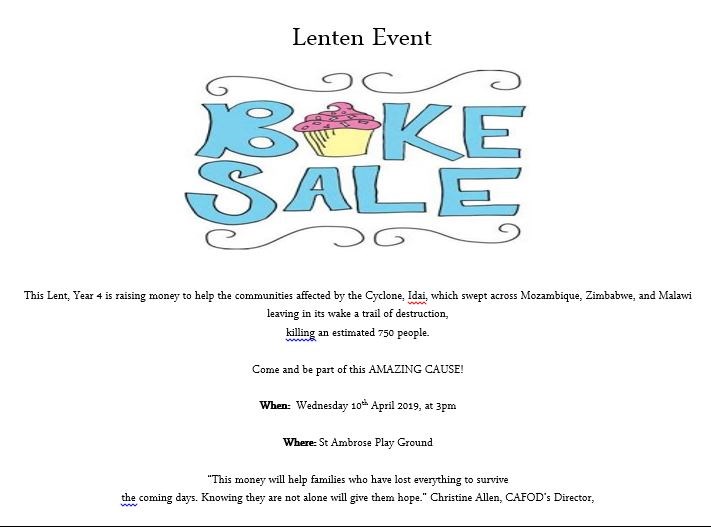 Today sees the launch of the Year 6 'Kids Catholic Community Newsletter'. It will be distributed per family this afternoon for everyone to enjoy. It has been created completely by the children themselves and will be a regular monthly newsletter.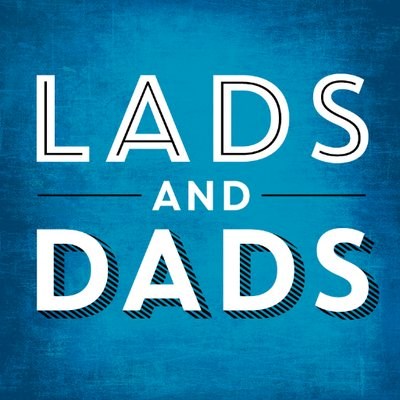 We only have 7 places left on this activity, if you have already had a letter and wish to attend please return your confirmation by Monday the 8th April. If anyone else is interested please see the board in the entrance area and collect and return the forms before the Friday the 12th April or for further information please ask to speak to Mrs Wallace.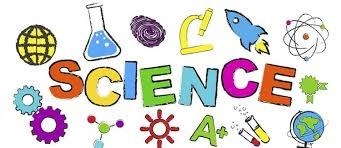 Please see the letter below that went out with your child last week.
To celebrate science week we have asked children to create and present a project around a scientific journey i.e. space, nature, electricity etc.
All projects will be displayed and celebrated in school on the 11th April.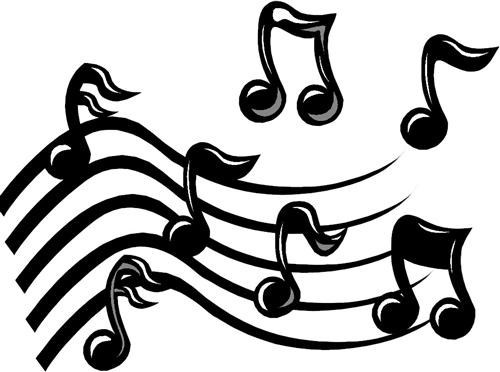 Our school Bell Plate group will be performing at a Bell Plate rally in Areley Kings at the weekend. We would like to wish them luck and hope that they enjoy their day.
We would like to extend a thank you to Mrs Lloyd who has prepared and taught them so well for the Rally.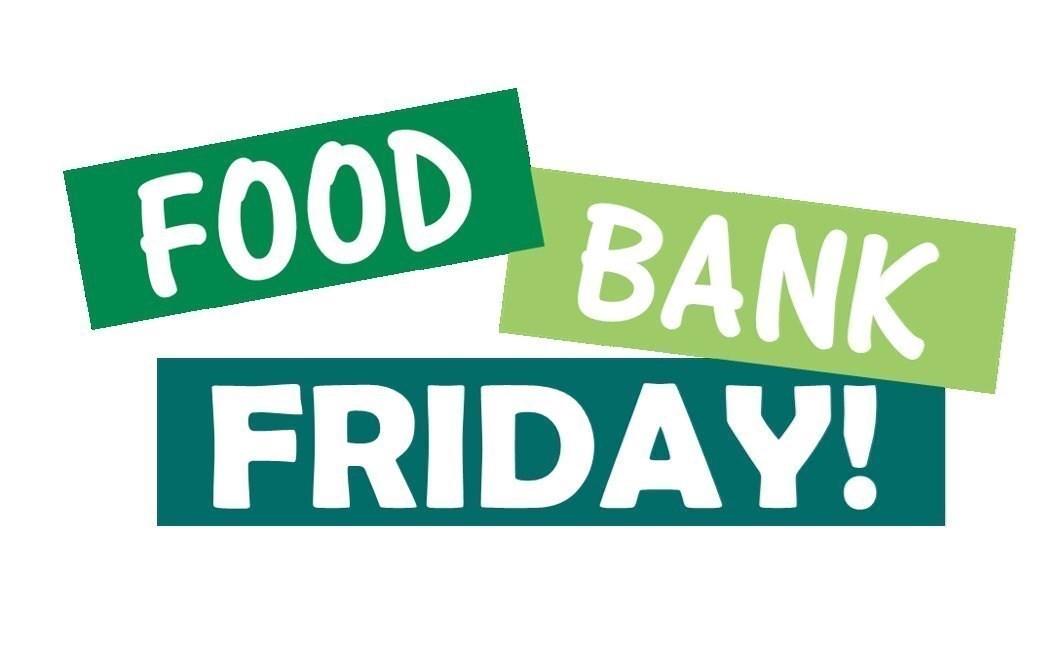 Please can we ask that you continue to keep giving tins and packets of food to our school foodbank, especially during Lent. The food collected is given to a foodbank for local distribution. Many thanks for your continued support.

The School PTA will be holding a meeting on Monday 8th of April. Please come along to share any fundraising ideas or if you would like to be part of the team.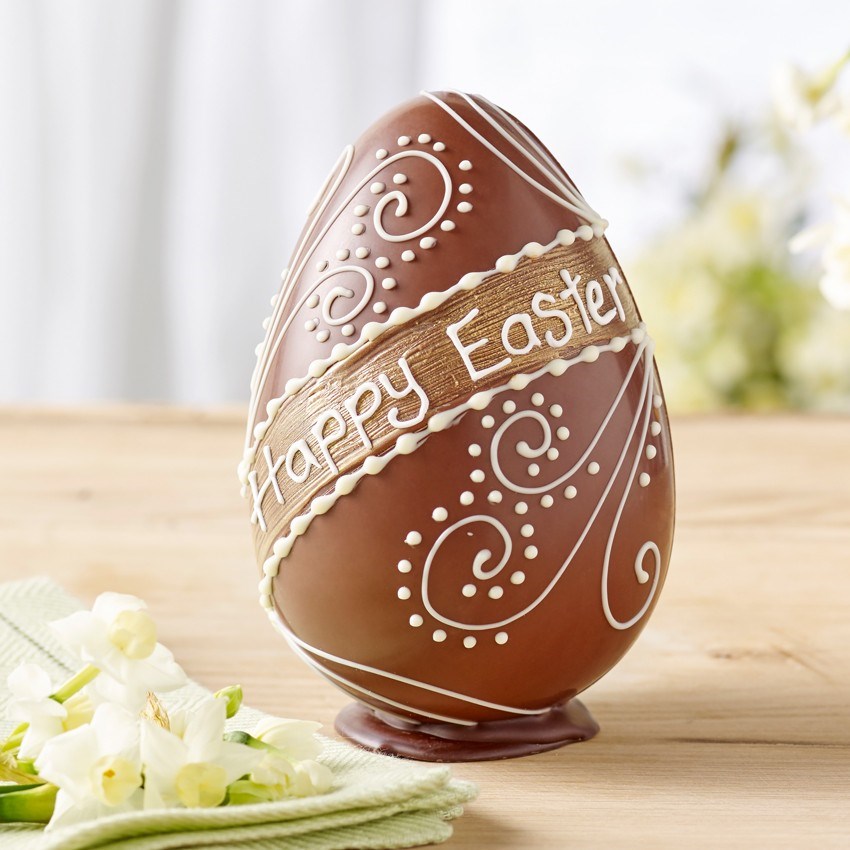 The PTA will be delivering an Easter egg to each child on Thursday 11th April. These will be given to the class teacher to hand to their pupils.
Should your child not be in on this day you will need to speak to the class teacher to get their egg and not the the PTA.
On behalf of all of the PTA we would like to wish you a very happy Easter.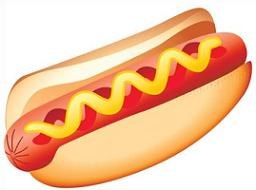 The PTA will be selling hot dogs on theplayground after school on Friday 12th April.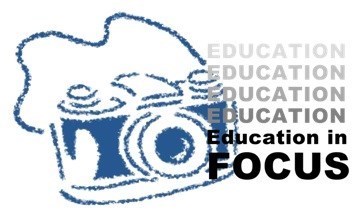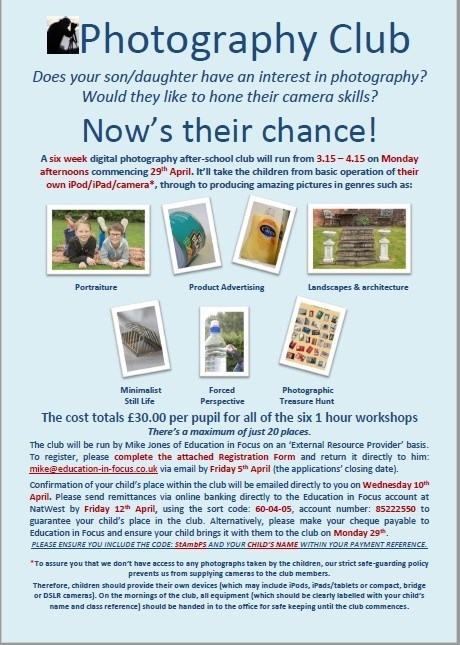 Mike Jones will be running a photography club for our KS2 children that will commence on Monday 29th April.
Please see below the letter and registration form that will need to be completed if you wish your child to attend.
Please note that this club is only open to KS2 (Y3-Y6)
Please can we ask that any outstanding payments for the upcoming trips and/or music lessons for Spring and Summer term are handed into the school office as soon as possible.
Also, if there are any outstanding payments for swimming lessons from last term, for our current Year 4 children, this needs to be paid immediately.
| | | | |
| --- | --- | --- | --- |
| Year Group | This Week | This Term | This Year |
| Whole School | 96.8% | 96.5% | 95.4% |
| Reception | 94.8% | 94.2% | 94.0% |
| Year 1 | 97.3% | 97.2% | 95.5% |
| Year 2 | 97.0% | 98.0% | 95.8% |
| Year 3 | 96.5% | 96.4% | 95.3% |
| Year 4 | 99.3% | 96.5% | 95.5% |
| Year 5 | 97.5% | 97.3% | 96.1% |
| Year 6 | 95.3% | 95.5% | 95.3% |
Good attendance is very important to us here at St Ambrose Catholic Primary School and we are working hard to make sure that all children attend school as often as possible. Our school target is 96%. We understand that children cannot help being ill, but we would urge parents to do their best to ensure that medical and dental appointments are made for outside of school hours. Below is a table highlighting how time off affects a child's learning:
SCHOOL UNIFORM ORDERING UPDATE
The link for ordering uniform through MG Sportswear has changed. The new link is:
HOLY COMMUNION MEETING DATES FOR YEAR 3:
(All meetings will take place at 6.30pm in the School Hall)
| | |
| --- | --- |
| Thursday 11th April | Meeting 3 |
| Wednesday 8th May | Meeting 4 |
| Wednesday 15th May | Meeting 5 |
| Wednesday 22nd May | Meeting 6 |
| Wednesday 5th June | Meeting 7 |
| Saturday 22nd June | 12:00pm Holy Communion Day |
| | |
| --- | --- |
| 12th April - 10:30am | End of Term (Easter) |
PARISH/SCHOOL MASSES - WEDNESDAY 9.15AM:
| | |
| --- | --- |
| DATE | YEAR GROUP |
| 12th April - 10:30am | Whole School Mass |
| | |
| --- | --- |
| DATE | YEAR GROUP |
| 17th May | Y3 |
The next SEN parent's meeting will be held on Tuesday the 9th April. If you have been unable to attend and would like to speak with Mrs Price and your child's class teacher then please see the school office. Many thanks.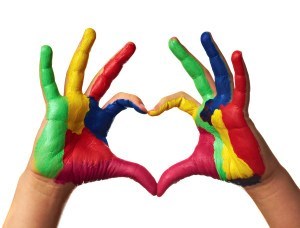 Appointments on a 1-1 basis can be arranged with Mrs Price - this can also be done via the School Office.
We have places available in Reception, Year 3 & Year 5. If you know of anyone who would be interested please refer them to the school office in the first instance. Many thanks.
Please see attached the rota for Altar Serving. Thank you.
The Parish 200 club is a major fundraiser to help support the running of the Parish. Members contribute £2 a month (£24 a year) and there will be monthly drawers for cash prizes. Application forms for new members are now avaliable from the School Office.
PARISH BABY AND TODDLER GROUP:
If you or anyone you know would be interested in going along to the Parish Baby and Toddler group, the sessions are held on a Wednesday from 9-11am. We welcome newborn up to pre-school children and their parents. Your first session will be free of charge and thereafter will be 80p. This cost includes refreshments for you and your child. They have an array of toys and activities for you and your child to enjoy and this is also a great opportunity to meet and socilaise with other families. If you have any enquiries please see the Facebook page 'St Ambrose Toddlers Kidderminster'.
Saturday 11:45am - 12:45pm, and by request.
Stars of the Week
Diary Dates
Attendance
Class Assemblies