[~sys:articlelist(08bb7ebc-9716-4336-a5b7-346ca122ffc8,about-us)~] [~sys:articlelist(66781c49-af32-4646-af88-3077ff966668,our-community)~] [~sys:articlelist(4ffa5e3c-259c-4c2c-b28c-b2214c49371c,catholic-life)~] [~sys:articlelist(90ceaa1a-b7c0-4993-89a0-d5c386ddeca4,key-information)~] [~sys:link(699ea292-84c6-4262-b1be-819f355a35eb,contact-us)~]
Our Fundraising 2020-2021:
Summer Fundraising:
This Summer, we are all going to 'Walk a Mile' to support Father Hudson's. Each class voted for what they wanted to wear for their walk. Reception decided they would wear masks, Year 1 chose fancy dress clothes, Year 2 decided to wear their own clothes, Year 3 opted to dress up as animals, Year 4 wanted to wear sports clothes, Y5 chose to wear sports/clubs clothes and Y6 voted to wear their own clothes with sun glasses/funky glasses. We really enjoyed this fundraising!
Lenten Fundraising 2021
This year, our chosen Lenten charity was Father Hudson's, an amazing charity who help people in need and work to improve their quality of life. On St Joseph's feast day, we all put our best foot forward and wore odd shoes to school to raise money for this worthy cause. In total we raised £210.60.
Advent Fundraising 2020
During Advent, each class decided which charity they would like to raise money for and what they were going to do in order to raise the money. In total, we raised £1128.80.
Good Heart Animal Sanctuary
Our Reception children, chose to take part in a sponsored 10-lap walk of the playground dressed in Nativity costumes and Christmas jumpers. They did this to sponsor Harry the Pony and can't wait to be able to go visit him!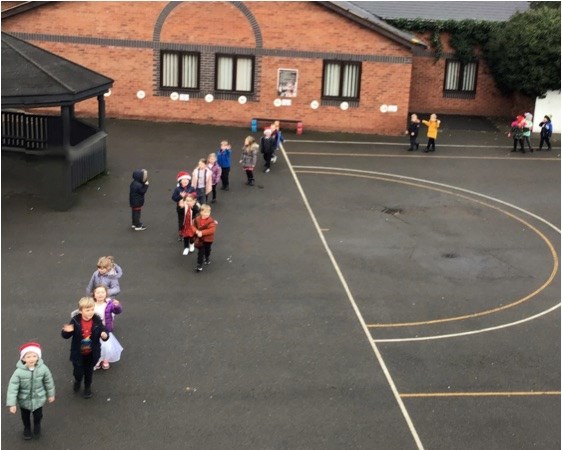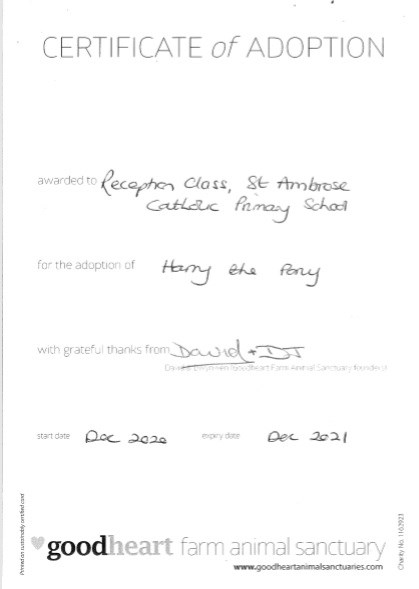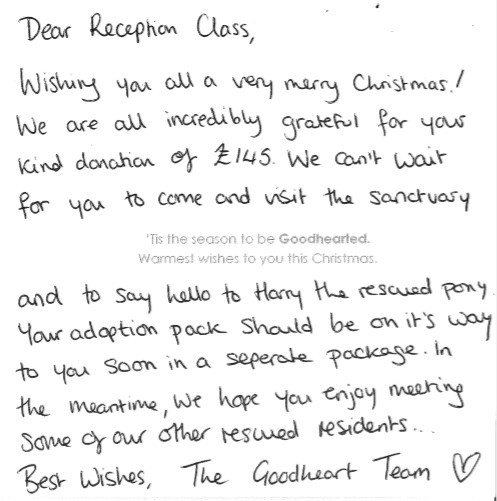 Our Year 1 pupils, challenged themselves to take part in a 15 minute sponsored silence to raise money for the NSPCC, the UK's leading children's charity.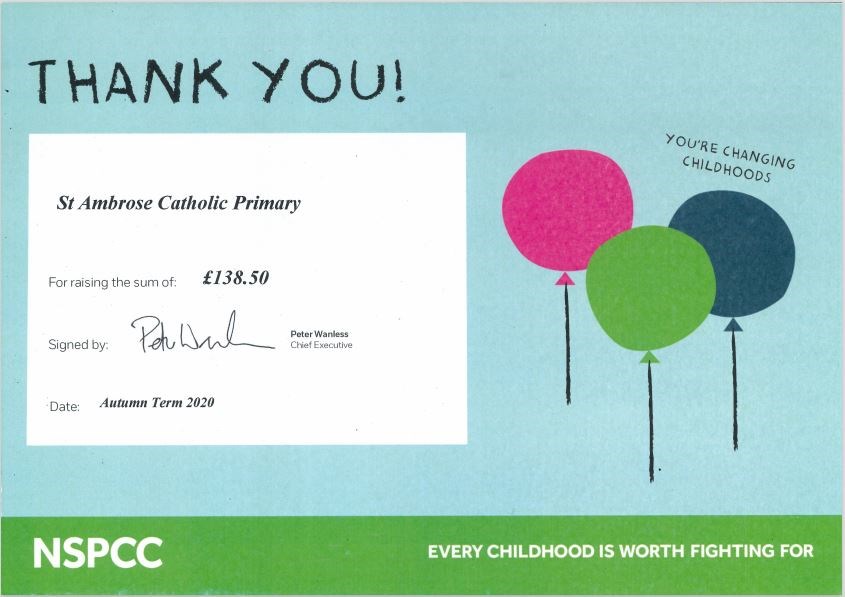 Year 2, decided to take part in a sponsored Christmas run around the playground wearing their Christmas jumpers. They wanted to support the NHS because of how hard the NHS have worked during the COVID-19 pandemic.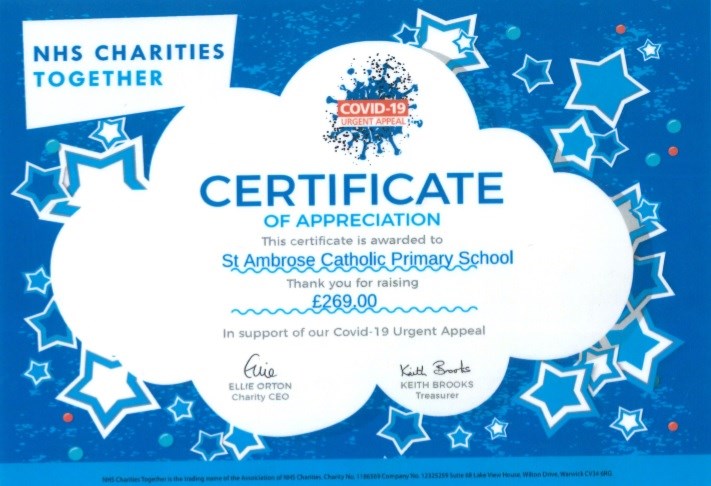 Year 3 came into school looking a bit different for their fundraising day! They appeared at their classroom door with crazy hair and odd socks in order to raise money for the Dogs Trust charity - a charity who work hard to rehome dogs.
Year 5 opted to take part in a no pencil and no pen day in order to raise money to adopt an endangered animal through the W.W.F. This saw them take part in an advent crafts afternoon and they had a really lovely day.
Because of the amazing assemblies that Year 6 have experienced from C.A.F.O.D. this academic year, they decided to raise money for this worthy charity. They were sponsored by their friends and families to come to school wearing their pyjamas and they participated in a Football and Basketball Shoot out. They had a great day.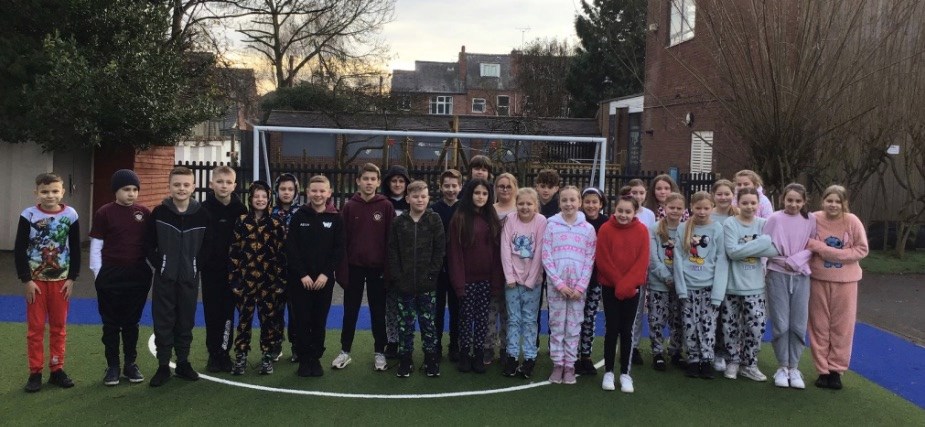 Megan Smith: Cancer Treatment Fundraising
As a school, we raised £218.49 to help Megan Smith, a 26 year old local resident of Kidderminster, who needed pioneering cancer treatment in America. We have heard that Megan flew out to the States on Tuesday 15th December after an amazing £60,000 was raised locally to pay for the life-saving treatment. Megan is in our thoughts and our prayers.
This year, we supported a nationwide shoebox appeal to provide Christmas gifts to vulnerable children and families.